Parents Dance for Diapers in Scary Mommy – Huggies – Elvis Crespo Partnership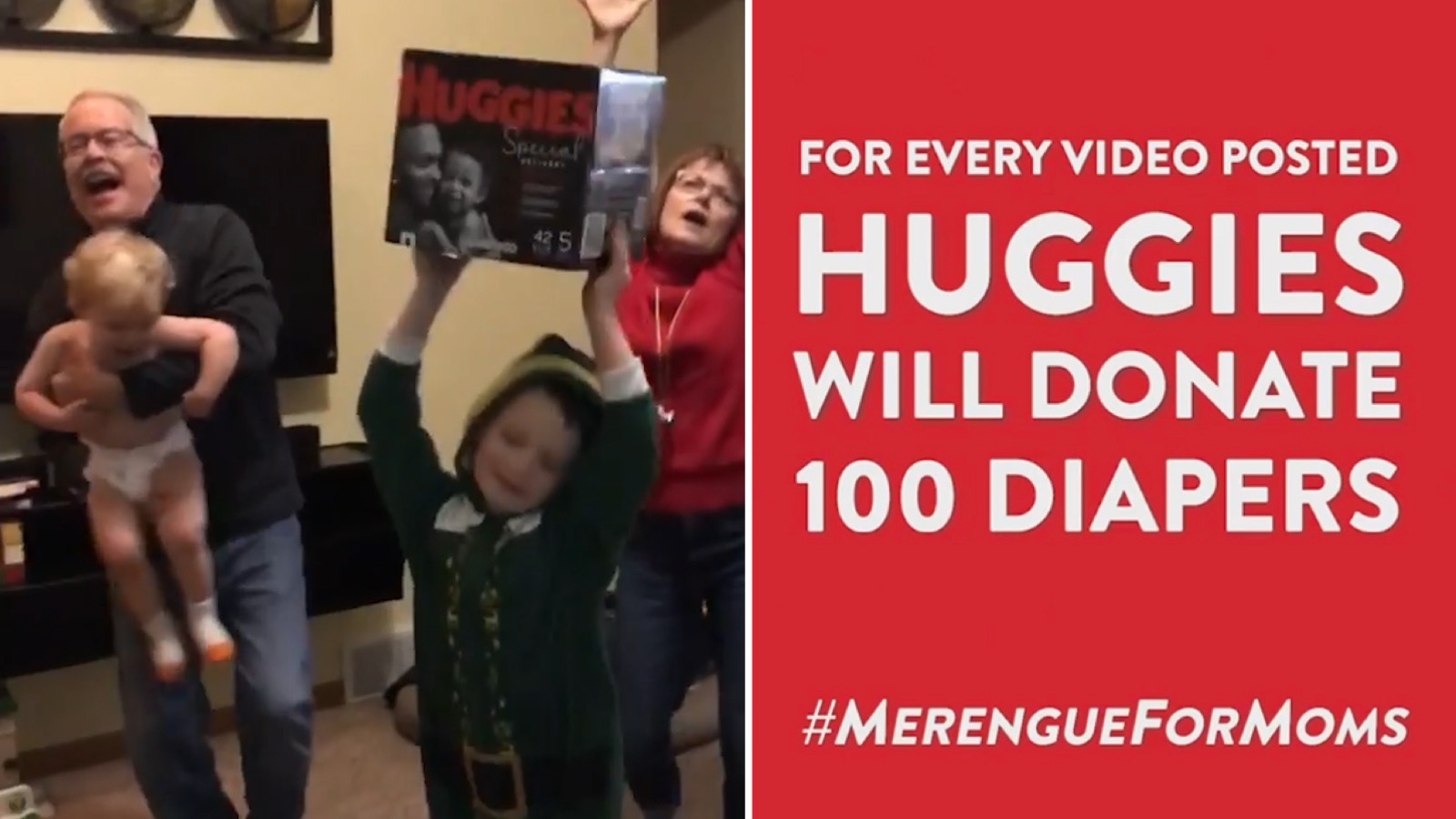 I don't dance. It's not that I can't dance – I mean, I definitely can't – but I also just don't. I don't enjoy it. I guess I should say I didn't dance. Because despite how self-conscious and uncomfortable it makes me feel, I dance a lot more now than I ever used to. Because kids.
Kids will force you to drop your inhibitions just to do something that makes them happy. The other day I got on stage with a group of parents at my son's school and participated in a sing-along, for no other reason than I knew my 9-year-old would get a kick out of it. I'll do anything for my kids, and so will you. And because of that, we'll often do the same for other people's children.
That's what many parents are doing this holiday season, thanks to a campaign from our friends at Scary Mommy and Huggies. Together, two of the major names in parenting have teamed up with Puerto Rican artist Elvis Crespo to help families in need.
The Merengue for Moms movement kicked off in early December with the goal of providing a million diapers to families who need them. All you have to do is cue up Crespo's hit song "Suavemente," film a video of you and your kid(s) dancing along to it, and upload load it to social media with the hashtag #merengueformoms. Throughout the month of December, Huggies will donate up to a million diapers for the campaign.
"In the spirit of affirming and supporting all parents, Scary Mommy and Huggies came up with this challenge to help support the National Diaper Bank Network, of which Huggies is a founding sponsor," Micaela Birmingham, Scary Mommy's executive producer told Billboard. "The network serves over 200,000 children every month. With 1 in 3 American families experiencing diaper need, Scary Mommy wanted to engage in giving back with a unique participation challenge."
Huggies has already donated 20 million diapers to the National Diaper Bank in 2019, and they hope to donate 1 million more with this campaign.
Scary Mommy's partnership with Huggies actually started back in April. But this collaboration with Crespo is the first time they've used a licensed song.
"2019 was the 20-year anniversary of 'Suavemente,' an iconic merengue with nostalgia for being played at family gatherings in the Latin community and beyond," Birmingham notes. "The lyrics speak of softness, smoothness, and kisses – all words that can describe the bond and special moments between parent and baby."
Check out some of the videos, and get dancing – and filming!