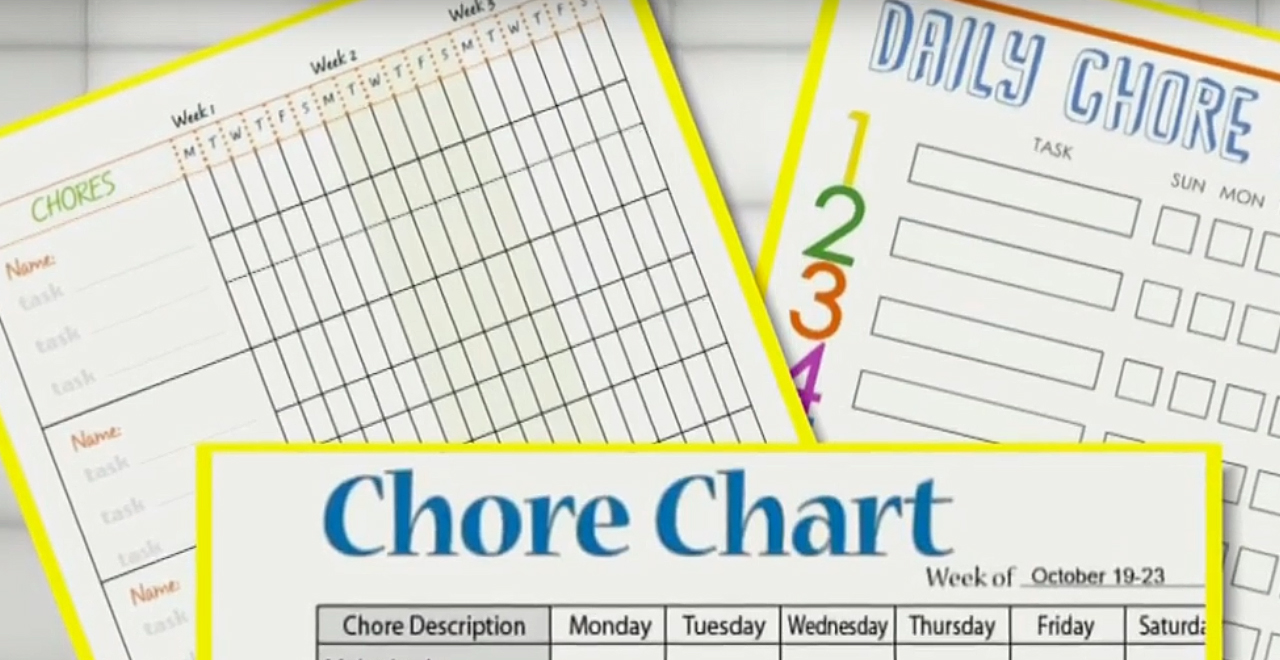 Credit: YouTube/CBS New York
Nothing changes a relationship like the arrival of a baby. Never mind the lack of sleep, the increase in stress, the sheer amount of stuff. Caring for a newborn, a toddler, a preschooler, a teenager is hard! There's a reason most people try to tackle it in twos.
But even couples struggle, and becoming a parent with your partner can often cause issues in your own relationship. What happens when one of you doesn't pull your weight? Some enterprising couples are trying out a new solution to those potential problems by creating contracts via which they divide parenting duties.
According to a recent article in PARADE Magazine, they're being called "Baby-Nups," similar to the prenuptial agreement a couple might sign before they get married.
The article quotes Melissa Biggs, a lobbyist from Connecticut. "I remembered how exhausting and stressful it all was when we had our daughter, especially since I was breastfeeding and a lot fell on me." So she created a chart to make sure it was a more equal division of labor.
Baby-Nups focus on expectations around disciplinary techniques, schooling, and spousal responsibilities. Sometimes they're often just informal agreements or even simple chore charts, they are becoming increasingly popular ways for couples to make sure everything gets done. And not just by one of them.
If anyone has an opinion on this concept, it's parents on social media, and they didn't disappoint.
Some users thought dealing with all this stuff was just part of having kids:
It's called being a parent. Either embrace every good, bad, wonderful, and annoying thing that comes with it, or don't have kids. pic.twitter.com/8Vkzws6I4q

— Heather Montz (@heatherdani85) April 24, 2019
Others thought the concept of adding contracts to parenthood defeated the purpose of the partnership:
Pretty sad state of Parenthood when you start adding contracts. Why breed in the first place?

— crzbaby four-twenty (@CRZBABY420) April 24, 2019
Sad that marriage has risen to this state. If you need an agreement about baby chores you should rethink becoming parents.

— vickie (@sbcodezs) April 24, 2019
Some called into question the suitability of your mate:
A prenup is to help solve/avoid problems with couples who hate each other
Seems like if you have to make your husband sign this, there's a problem. And should they really be having a baby with him?

— JenL (@JJlorimer5) April 24, 2019
Brianna Manz, the NYC-based blogger behind Stroller in the City, created an organizational chore chart version of a prenup, but she admitted to CBS that it basically comes down to communication.
"I know it's not written or even spoken about with Jason and I, it actually just works," she said. "If parents just talk about it, it would work even better."
What do you guys think? Would you sign a Baby-Nup?