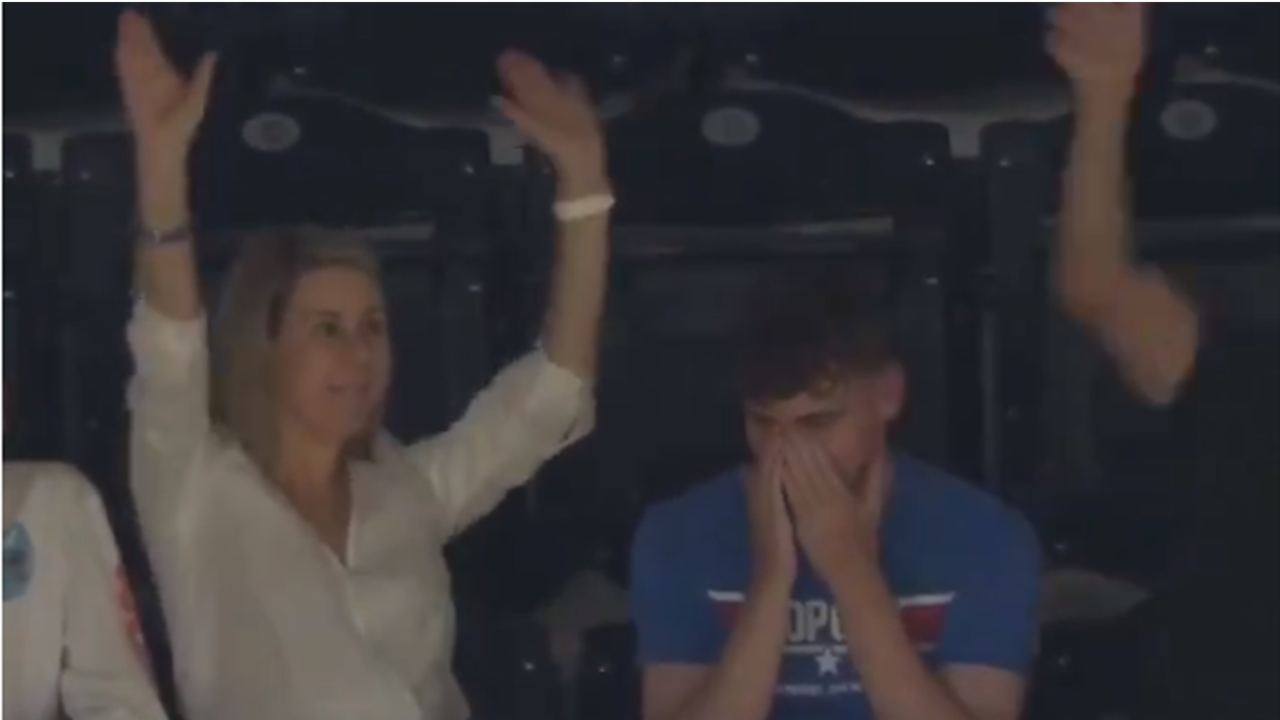 Perhaps getting revenge for his toddler years, a few parents at a San Diego Padres game decided to lean into their son's embarrassment hen they were featured on the stadium jumbotron, much to their son's mortification.
The three of them were sitting in the stands, enjoying the game, when the jumbotron found them. Without missing a beat, Mom got up and started feeling the FloRida tune, and Dad joined in, flanking their visibly uncomfortable – but gamely attempting to grin and bear it- teen.
The result is glorious. Mom's got moves!
Mom is not chilling 🤣 (via @15sof) https://t.co/FRpZ7WVRJ0

— Bleacher Report (@BleacherReport) July 31, 2018