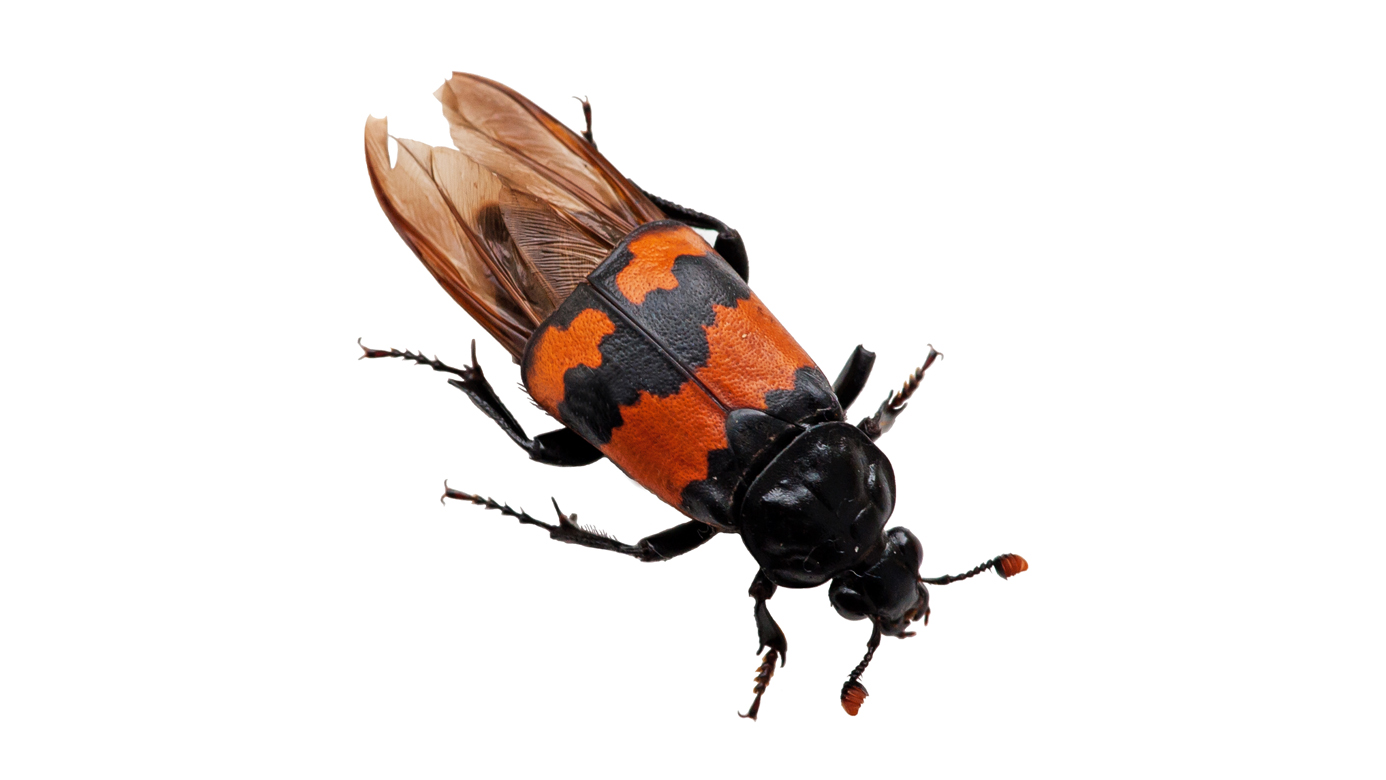 Credit: Getty/TobyPhotos
Your kids are hungry for the 3,085th time since sunrise, your wife is pissed off because she had to pick up all of your socks that didn't make it into the hamper from the free throw line, aka the doorway, and your house looks like the hotel wake up scene in The Hangover. Omg, is there a baby in the closet?
Parenting is not what you expected and you're feeling like a total failure. You could implement some practical behavior correcting techniques from a parenting magazine and look into some therapy sessions like a responsible adult, or you could read the rest of this article about a parent who's doing a way crappier job than you and feel instantly better about yourself.
Next time your kids start mouthing off about not wanting to eat the pizza pocket you slaved over the microwave for because it "tastes like bubbling lava," you can inform them that some kids eat regurgitated death meat their parents chewed off the walls.
"Bring it in, kids. Daddy has a bedtime story for you.
Once upon a time, a man and a woman found a rotting carcass that they rolled into a ball and spit on its hairless body – because they removed all of it themselves – to preserve its body. Then they buried the corpse so that they could live inside of it, but also eat it. Kinda like that story about the gingerbread house you guys love so much."
"Daddy, I'm scared."
"Yeah, it's terrifying, pumpkin, you should be. Anyway, so the two of them did a little dance so they could have kids and be a mommy and daddy only the mommy had more kids than she could take care of so she ate some of them. The mommy and daddy only had one thing on the menu for their kids to eat. Can you imagine that? One thing instead of a list of, like, five things that the kids just ate without whining about it!"
"What did they eat, daddy?"
"They ate puke, honey, and not even their own. They ate their parents' puke after they ate the rotting flesh of their fun little meat house."
No, that's not Ed Gein as a dad. I'm talking about the burying beetle.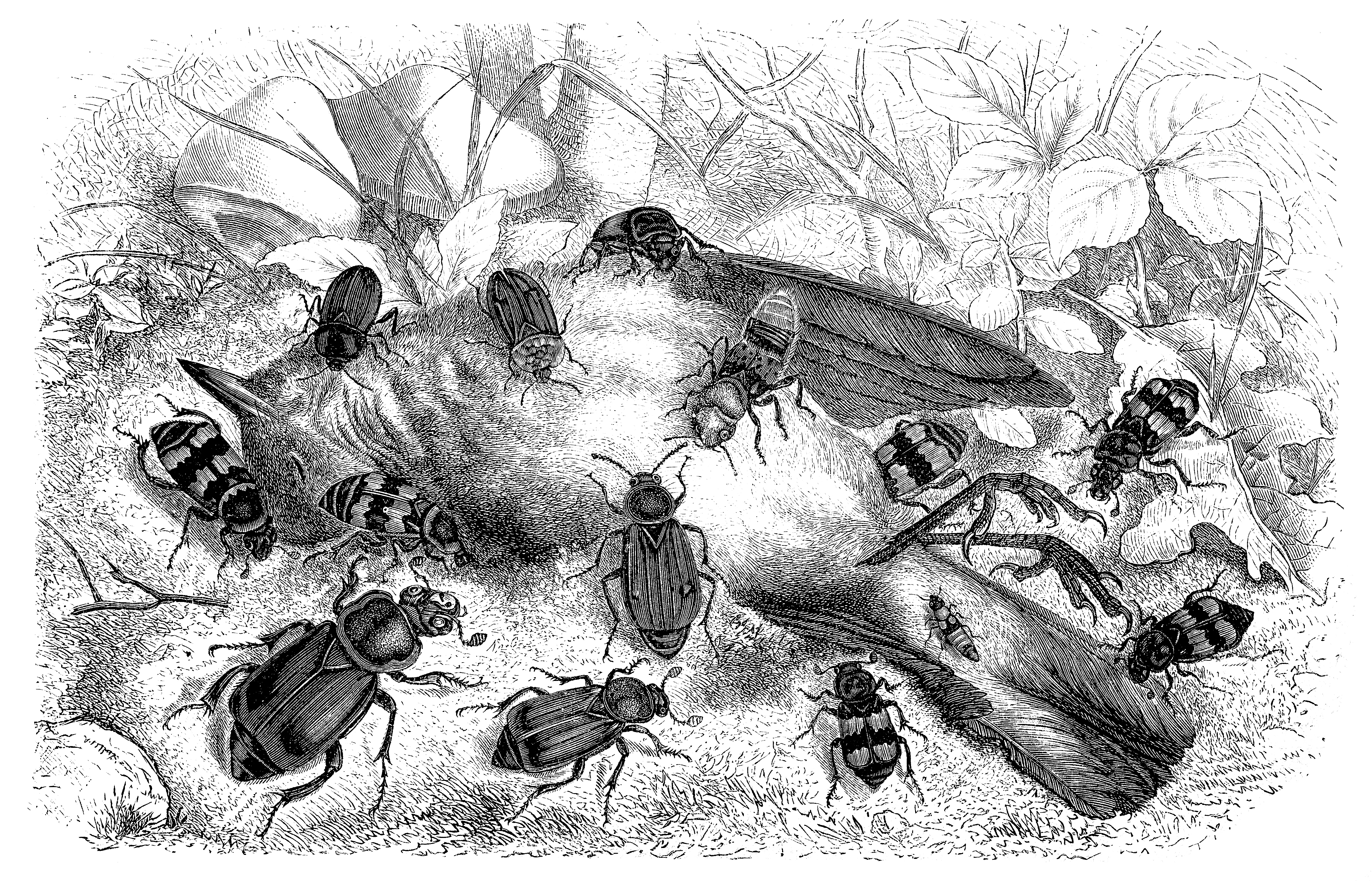 Male burying beetles fight over the carcasses of small animals like birds and mice and then spritz their pheromones around like Sex Panther by Odeon to attract a female. Females, on the other hand, can fertilize their own eggs using leftover sperm from beetles who previously occupied the carcass and "knew each other in the biblical sense" and I don't know whether I should be fascinated or super grossed out.
Burying beetles preserve the corpse they've found by pulling out all of its hair and covering it with antifungal and antibacterial secretions they produce in their mouths and their butts [snicker, snicker] then roll it into a ball and bury it in the ground to live in. There's not enough shiplap in the world for that fixer-upper. Once the female has babies, the brood feeds off of the carcass with a side of regurgitation.
Too many mouths to feed? While other parents would take on a second job or work on a budget, burying beetles will cull their young. There's a fun animal fact you can tell the next kid that asks for a snack two minutes after not eating their damn dinner.
Eat their children
Make their family live inside of a rotting cadaver
Feed their kids vomit
So, you can't afford that American Girl doll for your daughter and your son's teacher is concerned about the family portrait he drew where you're screaming and on fire? Well, at least you're not eating the kids, so who comes out tops in this parenting toss-up? You do.