Parents Are Giving Their Kids Booze Too Young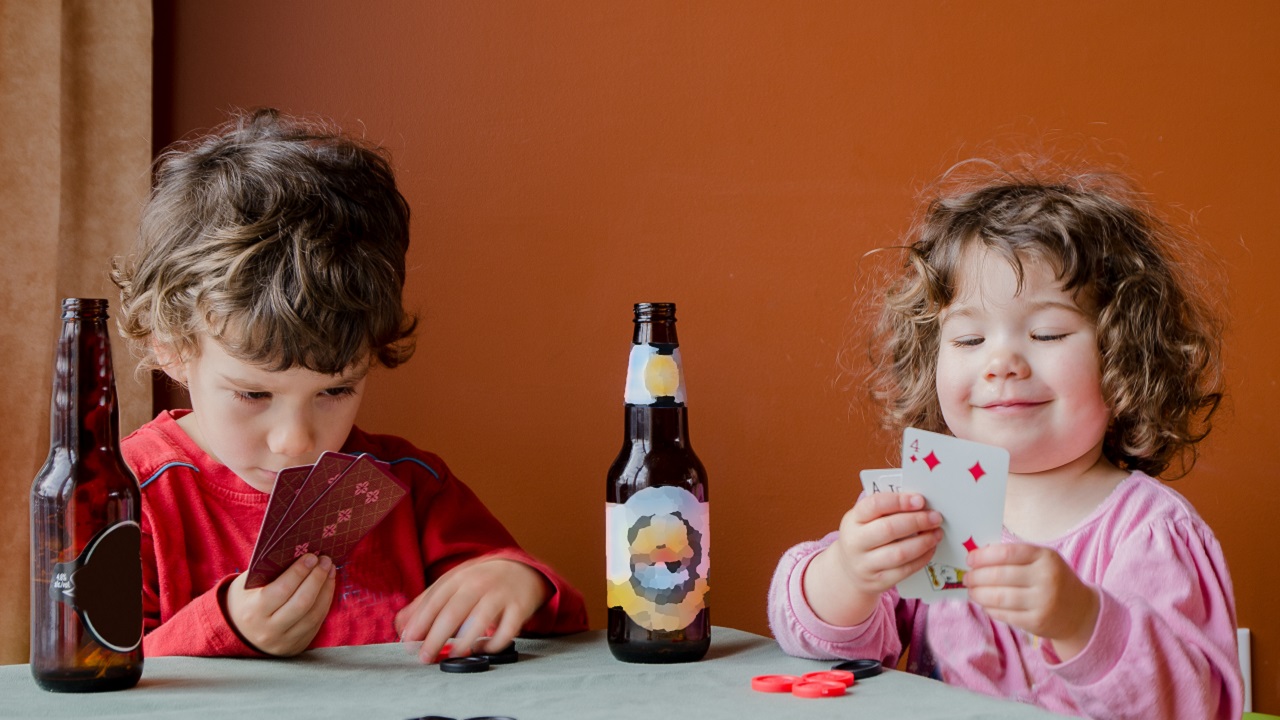 Finally, we're better than the French at something!
Are you giving your kids booze for some reason? Well, it's time to stop flouting the law, because according to researchers, there's no upside to introducing your kids to alcohol early, even if you're doing it "responsibly" in your home.
Take that, France!
An article on BBC.com cites a study by two universities, University College London and Pennsylvania State University, that states that one in six parents give their kids alcohol before they turn 14.
Wow. One in six? That's a lot of boozy kids, and a lot of irresponsible parents. That number is both surprising AF and also dangerous AF, as kids' brains have yet to fully develop at that age. Hell, I'm 41 and I'm pretty sure my brain is still figuring itself out!
If you're a 14-year-old that's reading this, you're probably really excited about the possibility that your parents might give you some booze, but if you're a parent who is actually giving your teenager or tween alcohol: WTF?
Maybe you think you're a badass, in which case, NO, and also this study is unlikely to change your mind. But if you think you're helping demystify drinking by responsibly giving your kids a taste?
This study is here to shoot that theory down.
"Parents of socially advantaged children may believe that allowing children to drink will teach them responsible use or may in fact inoculate them against dangerous drinking. However, there is little research to support these ideas," said the study's lead author, Professor Jennifer Maggs.
In fact, prior studies have shown that kids who start drinking early are more likely to struggle behaviorally, perform poorly at school, and develop alcohol-related problems later on in life.
So who's actually giving their kids the drink? Well-educated white parents, primarily. Hooray! The study shows that only 2% of ethnic minority parents allow early drinking.
Surprisingly, it doesn't matter if the parents are boozehounds or tee-totalers, because based on the 10,000 kids the study gathered data from, light drinkers were just as likely to let their children have a taste as heavy drinkers. So it's not just a bunch of degenerates looking for new drinking buddies!
Most of this study strikes me as common sense. The drinking age is 21 for a reason. Maybe you want to argue that it should be lowered to 18, and I can see that. After all, if the country considers you old enough to join the army and fight in wars, it's probably only right that you're allowed to grab a buzz too.
But 15 and younger? That's a (fatal) accident waiting to happen. Hopefully you didn't need this study to prove that to you, but if you did, I hope it worked.
Because if you think teenagers are annoying when they're sober…