Parks and Rec Cast Reunites for Special Social Distancing Episode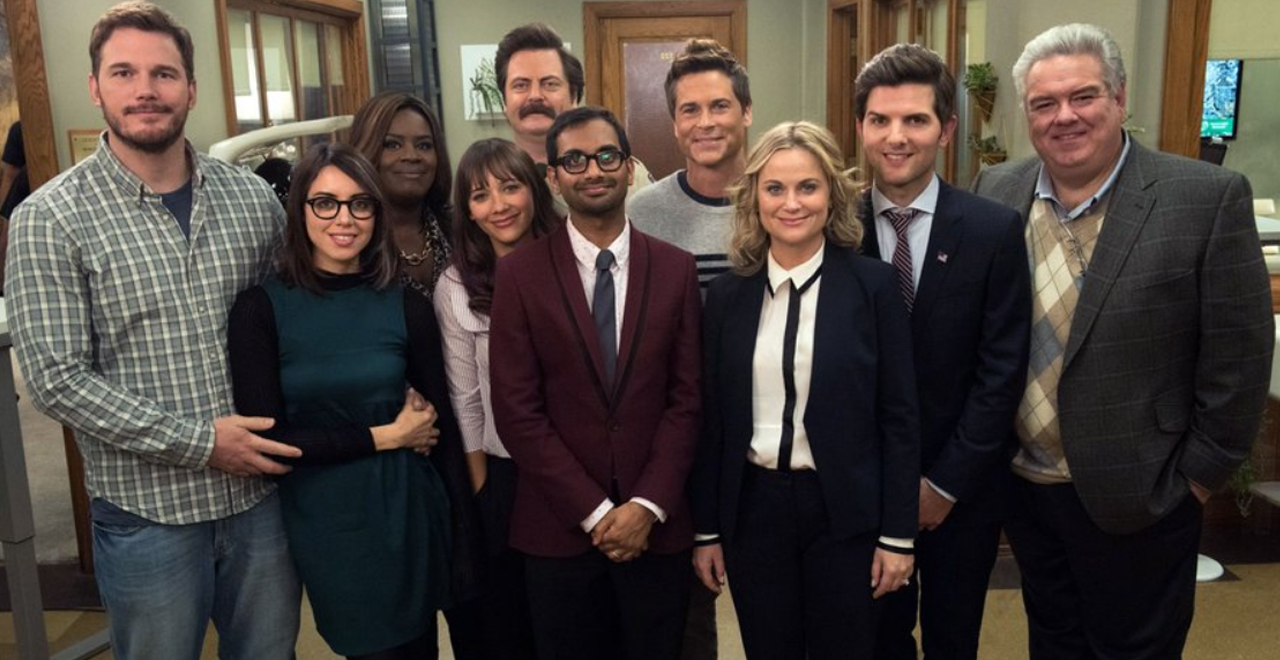 "Treat Yo Self" to a brand new episode of NBC's hit comedy Parks and Rec. No, no matter how much you wish it was 2011, it's not. The comedy, which went off the air in 2015, is coming back. For one night, at least. And you know what? We'll take it.
The cast of the critically acclaimed series created by comedy savant Michael Shur and starring Amy Poehler is reuniting for a special episode to raise money for charity. The Parks and Rec cast will all be reprising their roles in the special airing Thursday, April 30th.
It picks up right in the Pawnee viewers left behind five years ago, and it's imbibed with a pretty current take. According to the press release, the story comes from the events of the day as "Pawnee's most dedicated civil servant, Leslie Knope, is determined to stay connected to her friends in a time of social distancing."
Hey, Pawnee! Free up your schedules on April 30, because #ParksAndRec is returning to NBC for "A Parks and Recreation Special"! Together with our neighbors at @StateFarm, we're helping raise money for @FeedingAmerica. 🌳❤️ We hope to see you there! https://t.co/CYgzmwp3PO pic.twitter.com/NQoXpbmn7R

— NBC Entertainment (@nbc) April 23, 2020
The special will be raising money for Feeding America's COVID-19 Response Fund. At a time when millions around the country are dealing with the fallout from the virus and lost jobs, food insecurity is a threat in communities everywhere. The creators are hoping to inspire fans to donate to food banks as well.
Schur released a statement saying he wanted to do something to help and sent an email to the cast. Within minutes, they were all on board. In addition to Poehler, all of the regular cast is scheduled to appear, including Chris Pratt, Aziz Ansari, Rashida Jones, Aubrey Plaza, and Nick Offerman.
"Like a lot of other people, we were looking for ways to help and felt that bringing these characters back for a night could raise some money," Schur said. "Our old Parks and Rec team has put together one more 30-minute slice of (quarantined) Pawnee life and we hope everyone enjoys it. And donates!"