Parody Adds Ice Skates to Die Hard to Make it Even More Christmassy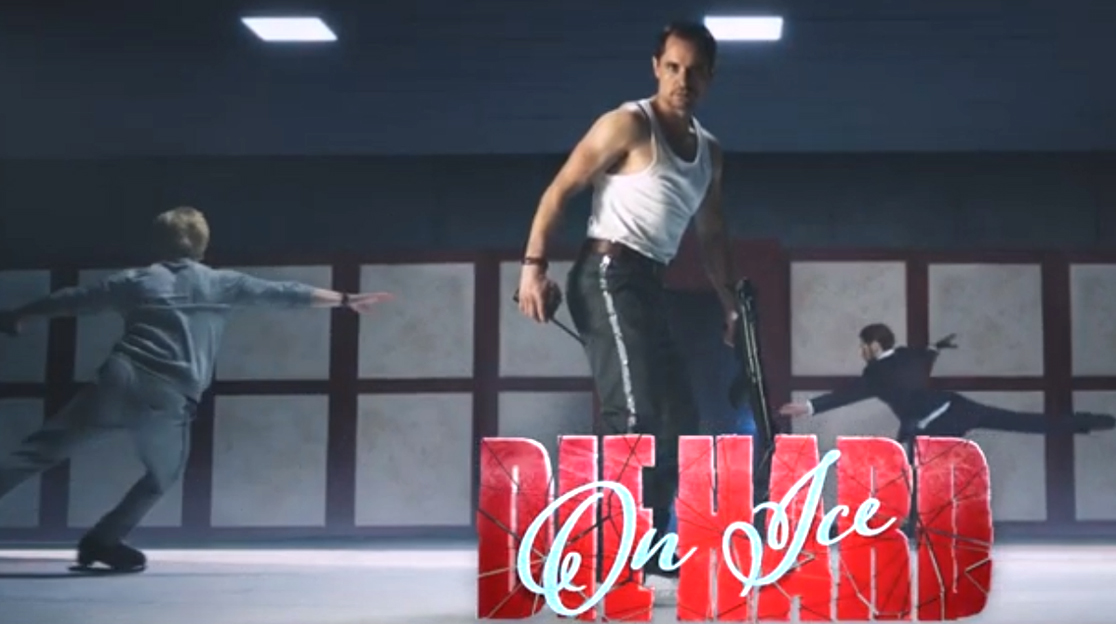 The holidays can be stressful. What with the shopping and the crowds and the long Christmas lists and the family interactions; things are fraught. Sometimes you need a break, and often the best way to get one is to sit down by the fire and the tree, grab a glass of egg nog, and watch a Christmas movie.
Like Die Hard.
Oh, I'm sorry, you don't consider Die Hard a Christmas movie? Well, it takes place during the Christmas season, at a Christmas party, on Christmas eve, and there's a tree and a Santa and Christmas songs, and someone even says "Ho. Ho. Ho." So maybe it't not about Christmas but it is surrounding by the trappings of Christmas, which is a good enough reason for me to put it on this weekend!
If you're still not convinced, maybe this new version of the classic action movie will turn the tide.
A new ad for NOW TV in England, promoting the streaming service – and its airing of Die Hard this month – features a parody of Die Hard – featuring ice skaters. It has to be seen to be believed.
McClane is played by Hollywood stunt artist Tom Boney, but the real show-stopper here is Hans, as portrayed by four-time British silver medalist figure skater Thomas Paulson.
The ad, which is better than it has any right to be, is clearly meant with affection, as confirmed by NOW TV's Managing Director, Marina Storti. "Die Hard is arguably the greatest action movie of all time – an iconic and festive blend of action, intelligence, drama and comedy," Storti said. "And we're sure our 'on ice' recreation will be loved by Die Hard enthusiasts and NOW TV fans alike."
The parody only lasts as long as the trailer, and while I certainly don't need ice skates added to the movie to make it an acceptable watch during the holiday season, my wife might.
I just hope Holly doesn't yell "toe pick!"