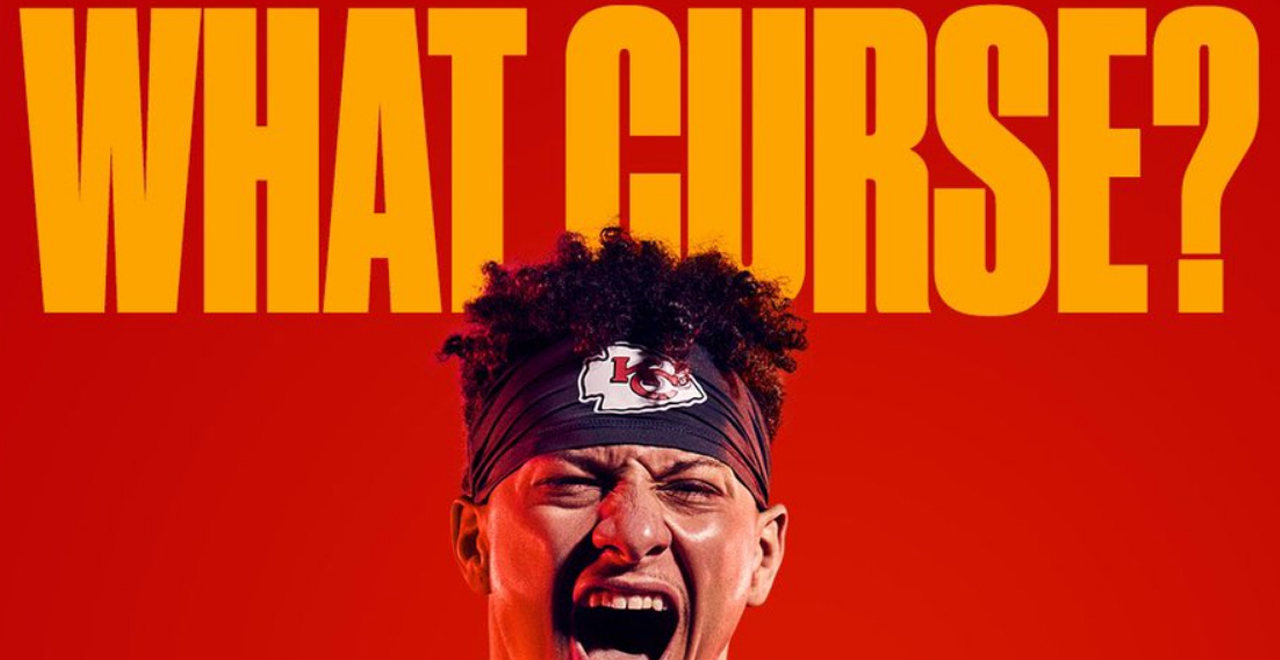 Credit: Twitter/EAMaddenNFL
Kansas City Chiefs quarterback did something no other player in football has successfully achieved: he killed the Madden curse.
Mahomes put the Chiefs on his back throughout the playoffs, engineering three significant come-from-behind wins. His 4th quarter performance in the Super Bowl is a huge reason why the Chiefs were able to rally and stun San Francisco 31-20 and was the reason Mahomes captured the Super Bowl MVP. But there's a Super Bowl MVP every year, but so far, no one has completely broken the curse.
For the longest time, football fans have generally understood that the cover athlete for EA Sports Madden franchise was, well, pretty much doomed. It's a curse with few exceptions and more than a handful of major examples. There was Daunte Culpepper in 2002, Michael Vick in 2004, Shaun Alexander in 2007, and the list goes on. Troy Polamalu, Rob Gronkowski and Peyton Hillis are also victims of the curse.
The lone exception could be Tom Brady two years ago, but even that team, which was a heavy Super Bowl favorite, came up short. But then there was Patrick Mahomes…
∙ Three comeback playoff wins
∙ #SBLIV champion
∙ Super Bowl MVP

What Madden Curse? 🏆 @PatrickMahomes pic.twitter.com/SaMaMZp690

— ESPN (@espn) February 3, 2020
"Madden curse" lol 😂 pic.twitter.com/qWgen4KAPK

— Kansas City Chiefs (@Chiefs) February 3, 2020
— Patrick Mahomes II (@PatrickMahomes) February 3, 2020
Patrick Mahomes put the talk of the Madden Curse to bed, forever, with his Super Bowl performance, capping an outstanding playoff run. And he looked pretty happy to be the curse slayer.
Patrick Mahomes enters the Chiefs locker room, goes around to each locker to slap five. pic.twitter.com/eXcgVJ6Hzb

— Andy Nesbitt (@anezbitt) February 3, 2020
And even though he didn't mention it by name, we can assume the reason Paul Rudd, Chiefs superfan, is so happy here, is because the video game voodoo is over.
The happiest people in the stadium? Diehard @Chiefs fans Paul Rudd and his son Jack!@pschrags is on it: pic.twitter.com/QdIOsijQP7

— FOX Sports: NFL (@NFLonFOX) February 3, 2020
And maybe Mahomes has created a new Madden trend, where every cover athlete leads their franchise to a crazy Super Bowl run.