PBR Is Selling 99-Packs Just In Time for Thanksgiving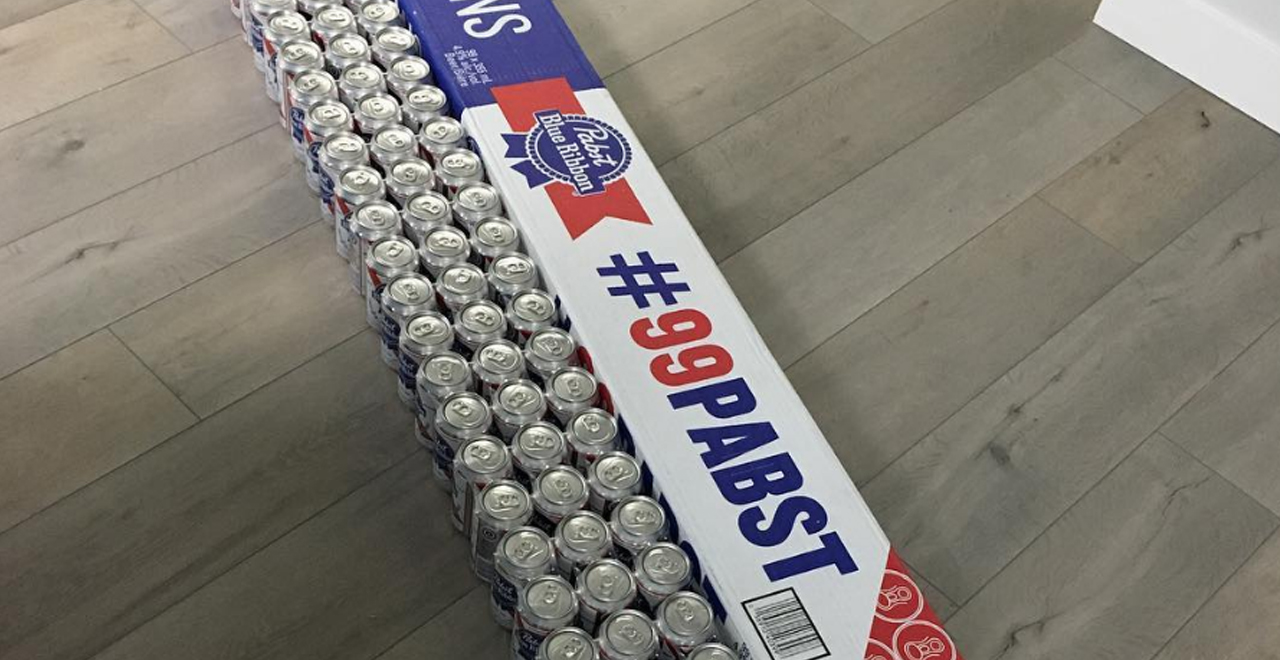 Ah, the holidays. That magical time of year when you give thanks, celebrate, and try to ignore your drunk uncle Toby between helpings of mashed potatoes.
Things are tense right now. The country is divided, opinions can't be reconciled, arguments ensue. Is Joker a good movie? Shouldn't Mason Rudolph be suspended too? Ok Boomer.
Mingling with family members both nuclear and extended can be fraught with tension. Thankfully, an old friend is here to save the day.
Beer! Specifically, Pabst Blue Ribbon beer. And don't worry, they've got enough for everyone.
Just in time for your trip over the river and through the woods to Grandmother's house, PBR has released a 99-pack of beer. That's right. 99 bottles cans of beer to help you power through dinner and pass out before the Thursday night NFL game.
Take a look at this thing:
It will run you $175, require at least 3 people and 2 refrigerators to carry and store, and contains three kinds of PBR: Original, Easy, and Extra. (To be perfectly honest, I had no idea there was more than one kind of PBR, but with 99 cans, a little variety is fine with me.)
For now, it's only available in the following states: Texas, Massachusetts, Michigan, Pennsylvania, Minnesota, Florida, New York, South Carolina, Montana, Virginia, California, Wisconsin, Iowa, Arkansas, and Colorado. It may expand, but until it does, maybe taking a little detour on the way to the in-laws would be a good idea? For some reinforcements. Just a thought.