Former Football Player Catches Toddler Thrown From Burning Apartment Building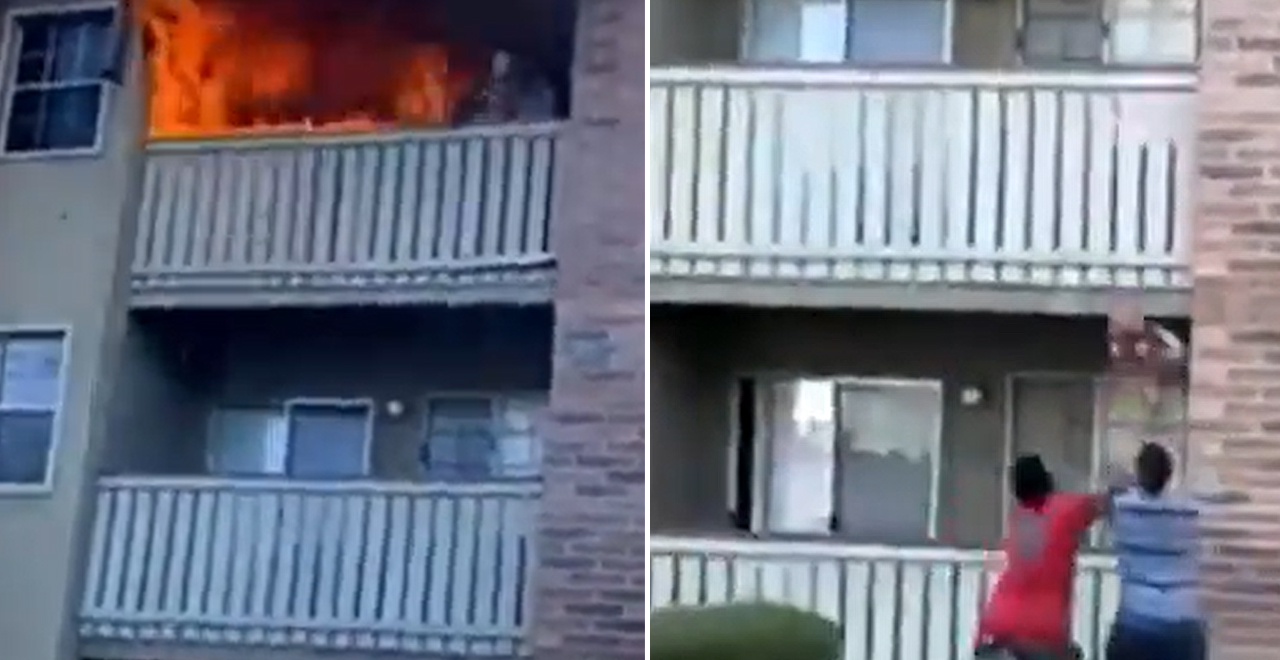 A former college football wide receiver made the biggest catch of his life over the weekend when he dramatically caught a toddler dropped from a burning apartment building.
Phillip Blanks heard the commotion outside the Arizona apartment building and quickly saw the fire. He didn't even have time to put on his shoes, he just ran into action. He arrived on the scene just in time, to catch a toddler who was dropped from a third-story balcony in an attempt to save his life. Blanks was able to get there just milliseconds before the child would've crashed into the gravel below.
Wow. Phillip Blanks used to be a college wide receiver… he was put on this earth to be prepared to catch this baby. Amazing. pic.twitter.com/o1p03sdf7x

— ChanMan 🕗 (@ChandranTheMan) July 9, 2020
"It was all fast, it was a blur," Blanks told MLive.com. "It was tunnel vision, I didn't see anything but the baby."
The video is heartbreaking but shows Blank's heroics as he caught the falling 3-year-old. The child survived the blaze, as did as an 8-year-old girl as well. Tragically, their mother that helped them escape the blaze did not survive the apartment fire.
Blanks, who is currently a bodyguard, said his background is what helped him jump into action without hesitation. In addition to playing college football as a receiver at a school in California, Blanks served in the Marine Corps.
He told the Washington Post that his training taught him to "always be on high alert." And he did credit his football skills in an interview with a local TV station.
"I know how to catch," he said. "I learned how to catch a football. So I'll give some credit to football."
Ultimately, though, he deferred any praise, calling the real hero the child's mother.
"She made the ultimate sacrifice to save her children."