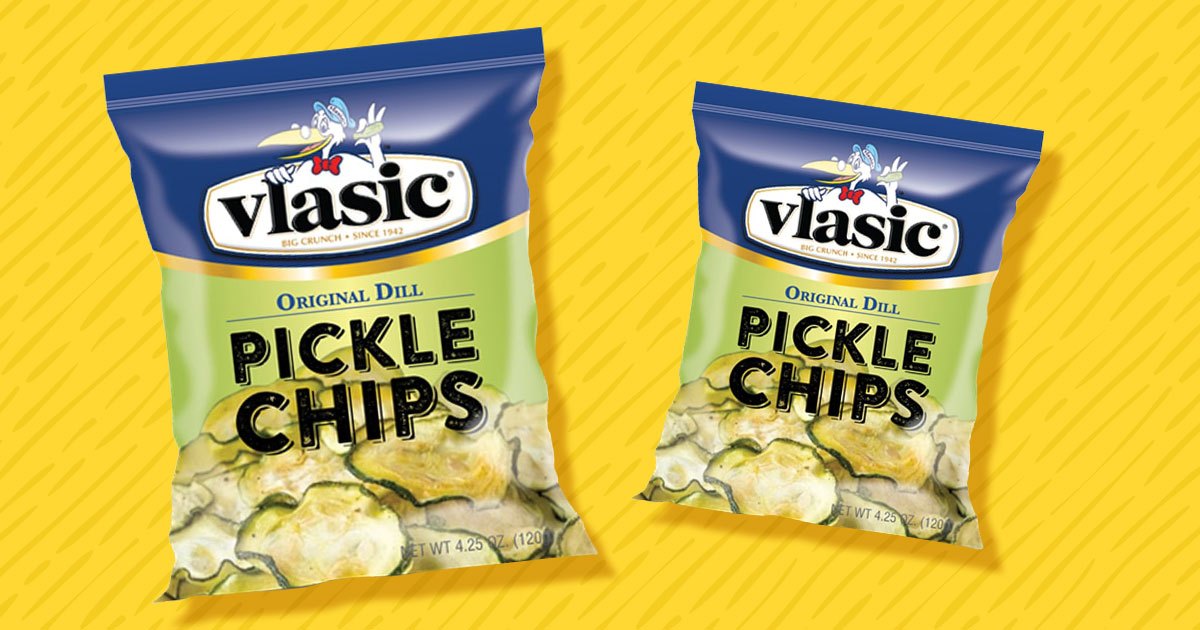 Credit: Vlasic
Pickles, you either love them or you're wrong. Fried pickles, pickle dip, and even pickle-flavored ice cream. Ok, that last one went too far, but pickle chips are finally heading to stores thanks to Conagra Brands. While there isn't a release date yet, they're in development and pickle-lovers are already getting excited.
According to Food Business News, pickles are a $1.1 billion industry. Thomas M. McGough, Co-Chief Operating Officer and Executive VP of Conagra Brands said "Pickles has always been a flavor that people have loved in snacks, whether it's potato chips or even in our Bigs Vlasic dill sunflower seeds," he said. "But pickles themselves are a great snack, essentially no calories or carbs. But eating pickles out of a conventional jar is inconvenient and messy, and pickle snacks are actually becoming a thing, particularly in c-stores. So we've created Vlasic single-serve pickle slices and also a Vlasic vacuum-fried pickle chips that taste absolutely fantastic."
Raw pickles aren't bad for you, in fact, they're low in saturated fat, and very low in cholesterol. They're also a good source of vitamin A, iron, potassium and manganese, and a very good source of dietary fiber, vitamin K and calcium (source). That said, they aren't perfect – they're pretty high in sodium.
But will pickles in chip format deliver a similar nutritional punch? Yes, you'll just have to eat your pickle chips with a side of pickles.