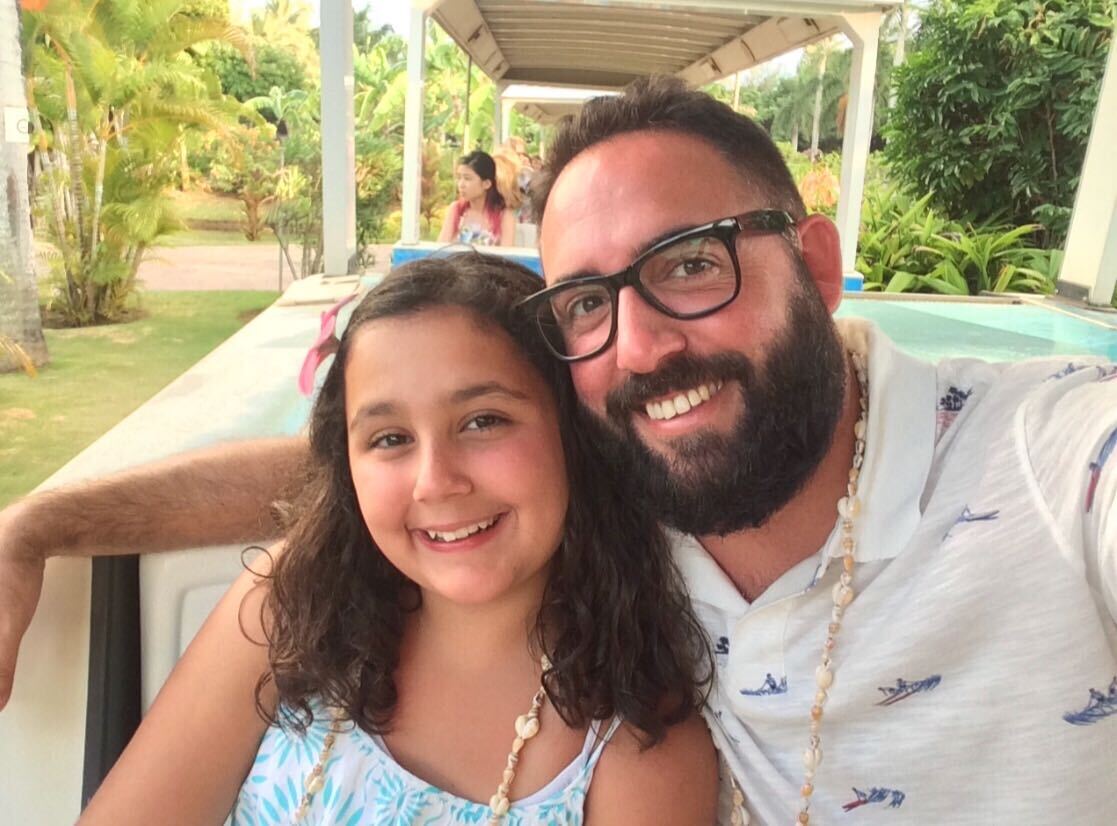 This article is sponsored by Bitty Baby™ from American Girl
I never really planned to be a dad who played with dolls. I wasn't against it or anything, but I grew up in locker rooms around lots of macho bull stuff, and I guess I just never saw myself in that role. Then we had a baby girl.

We worked hard to avoid gender stereotypes as she was growing up; to let her follow her own interests, but this kid just absolutely loved playing with dolls. And I loved being with her — so I quickly found myself in tiaras and tutus at tea parties, chilling with a squad of dolls consisting of floppy bunny rabbits to those American Girl Bitty Babies: Lilly, Rose, Lilly Rose, and Lillyrose. (It was much less confusing once you got to know them.)
Fast forward to today, and my daughter is a 14-year-old high schooler, who also happens to be my best bud in the world. I don't want to jinx it and bring on our first "I HATE YOU!" moment, but I'm really proud of the bond we share — and I chalk a lot of that up to our days of playing with dolls together.
My wife was working crazy hours in those days, so a lot of the time it was just my daughter and me for hours. During make-believe, she usually ran the show in the role of a teacher, or a mom, or a boss, while the Lillies or Roses and I listened attentively…or caused the occasional ruckus.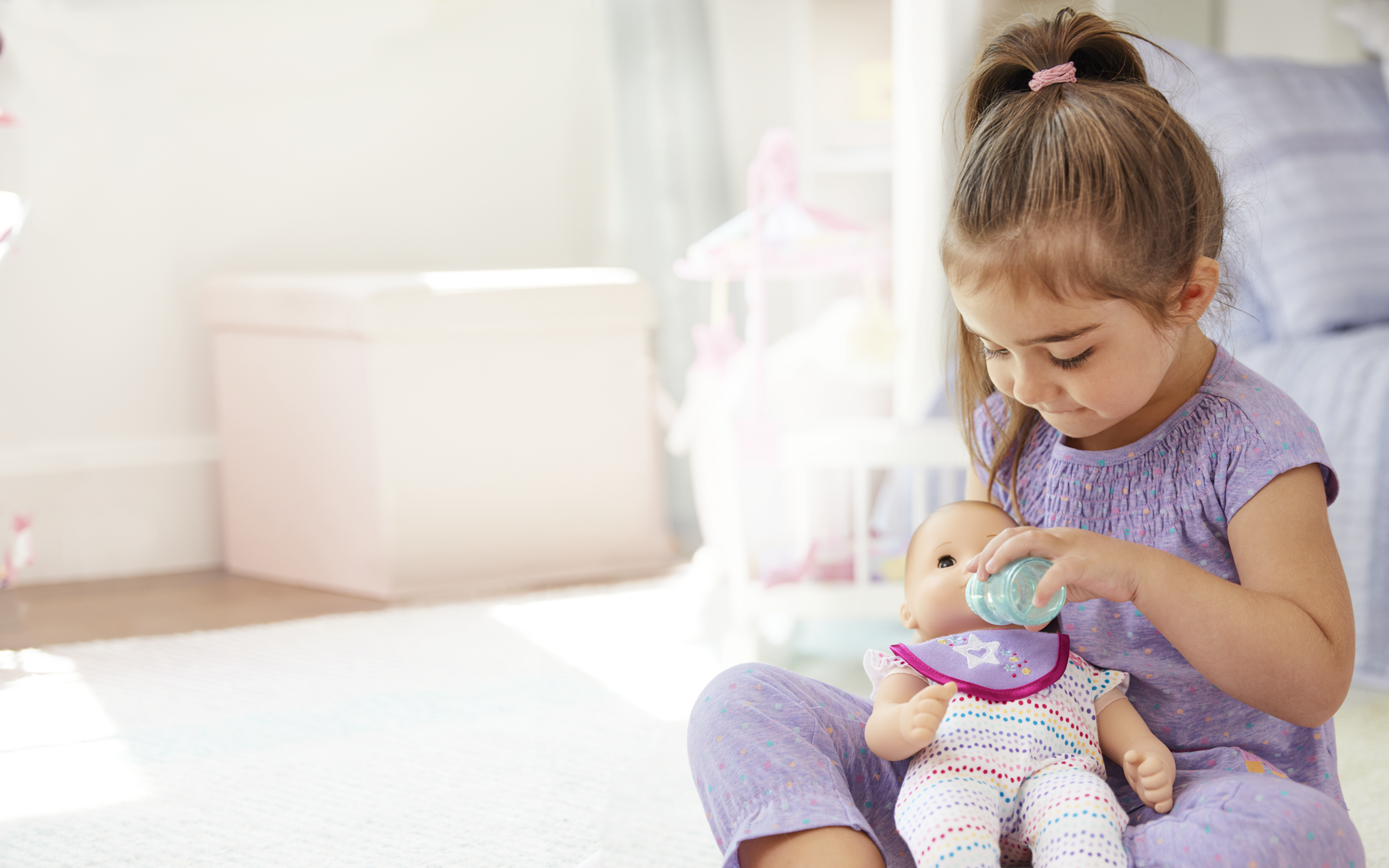 We had so much fun, and so many laughs, and while I didn't fully realize it at the time, I've come to realize we were also modeling behaviors and role-playing social interactions that are a foundation of who my daughter is. The way she learned to treat those Bitty Babies is the way she still treats people, and I was right there, in on all the action during this really formative time.
From the way she loved, nurtured, and empathized with the dolls to the way she reprimanded them (which was hysterically lifted word-for-word from my wife and I's playbook). It was like I had a front-row seat to how she internalized and externalized the world around her. If I was acting-up and picking on one of the "girls," she would step in and explain that "we don't use our hands, we use our words." Or if I started whining because she kept calling on the Bitty Baby in class instead of me, we could talk about patience and taking turns. Her imagination allowed every interaction to be an opportunity to help model different behaviors, and for her to test the waters of social interactions in a low-risk environment. 
Now, to be clear, I wasn't thinking so deeply about it at the time. It was just fun to be silly with my daughter, and see her captivated by the world she was creating. Now with college on the horizon and I'm getting all nostalgic, I think about how our time together back then did so much to shape our relationship. We laughed like crazy, there were some blowups and tears…and sometimes she got upset, too.  But we learned to navigate emotions, create a sense of trust, and we built so many memories. 
We've basically never stopped playing the way we did back then. Maybe, a Bitty Baby isn't involved anymore, but there's still that space for us to share our thoughts and feelings. We talk about everything together (sometimes more than I'm ready to handle), and we have the kind of openness in our relationship that I always wanted to have with my kid. People tell you you can't be a friend and a parent, but I disagree. I'm proud to be both — and really glad I decided to start playing with dolls.

Bitty Baby™ from American Girl from American Girl helps dads and daughters discover a world of make-believe together while learning the importance of love and kindness.