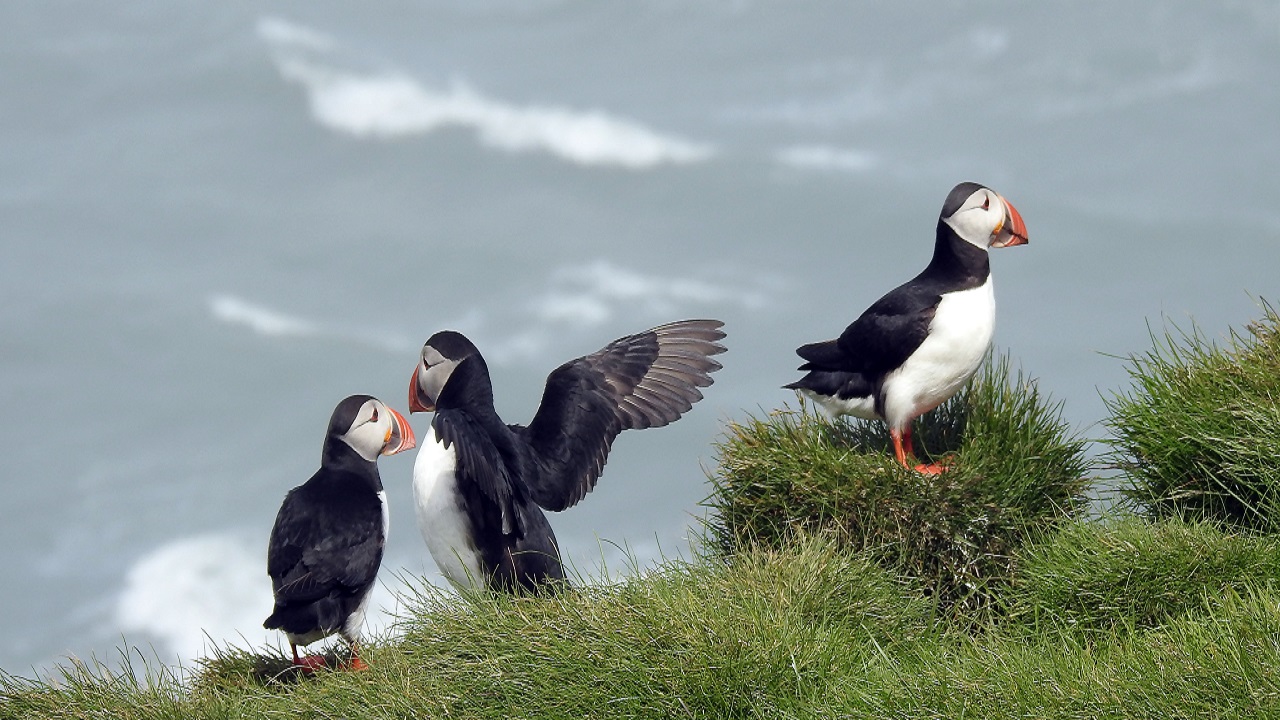 Credit: Getty Images/HALLDOR KOLBEINS
Necessity is the mother of merchandising
You've probably seen The Last Jedi by now, but if you haven't, don't worry, I won't spoil it for you. But I will demystify the creatures the film's marketing has been selling as the breakout stars!
The porgs, those cute, furry little penguin-looking things that are all over the commercials, just in time to sell some stuffed animals for Christmas? They aren't what they seem! Search your feelings, you know it to be true. And they almost weren't in the movie. In fact, they only exist as a solution to a problem. The problem? Puffins!
Shocking, I know!
In the film, the porgs are all over Luke's island, Ahch-To, along with bizarre fish, weird, four-breasted seal things, and those hilarious fish nuns. But those latter creatures are all made-up. Porgs are just puffins with special effects.
An interview on the official Star Wars website reveals that the porgs are a result of the film's crew not being able to rid the island (named Skellig Michael in real life) of the furry birds.
"From what I gathered, Rian [Johnson] had gone to shoot this sequence on Skellig Michael, which is the real island location that stands in for Ahch-To, and that island is covered in puffins," he explained in the interview. "It's a wildlife preserve and everywhere you look there are hundreds of birds dotted around the landscape."
Necessity being the mother of invention, the director decided to work with the puffins and essentially create the new Ewok (without the kind of innocence and naïveté that allows them to playfully join a galactic rebellion without fully understanding the consequences).
"From what I gathered, Rian, in a positive spin on this, was looking at how can he work with this. You can't remove them. You physically can't get rid of them. And digitally removing them is an issue and a lot of work, so let's just roll with it, play with it. And so I think he thought, 'Well, that's great, let's have our own indigenous species.'"
Film sets are funny places, and sometimes improvising around tricky circumstances can result in the kind of happy accidents that stick with viewers for years. It's not quite as bad-ass as Indiana Jones shooting the sword-guy because Harrison Ford had diarrhea, but porgs make a hell of a better Christmas gift for my toddler…
With the way Disney has been pushing the porgs on us, something tells me they are happy with the results of Johnson's creative brainstorm.