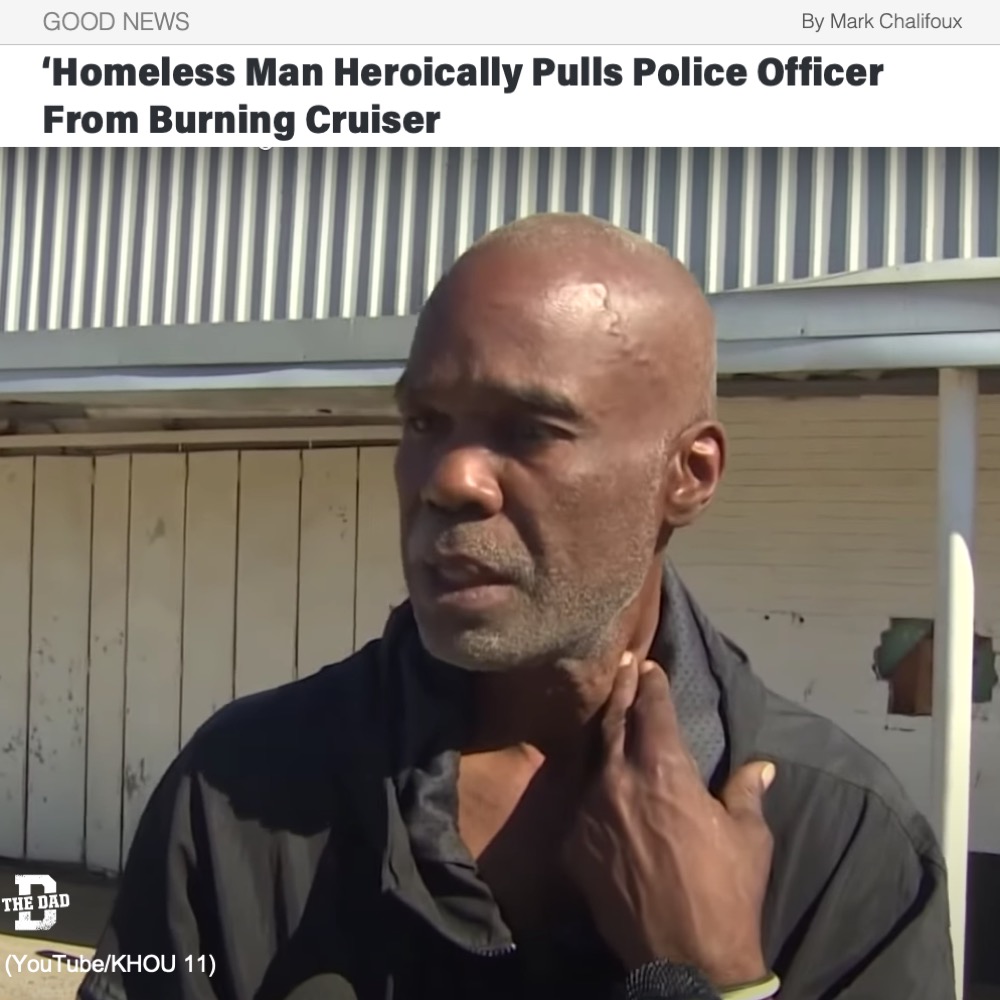 Johnny Walker was working near a store where a police cruiser was involved in an accident while chasing a suspect. He heard the crash, saw squad car had gone up in flames, and leapt to action.
"I'm homeless, I was doing some work for someone. I was taking some tools back when I heard 'boom, boom, boom, boom,'" he said to a local TV station. "I ran out here to see what it is and I saw a lot of cars, but I paid attention to the fire. My instincts were to go to that car and help him out, because he was crushed in on both sides."
The deputy was chasing a suspect of an armed robbery when he collided with another car in an intersection. Several vehicles were involved, and one woman was tragically killed. How you respond in a situation like that says a lot about a person. He didn't see the armed robbery, he didn't see the cop crash into cars in the intersection. He just saw a car on fire, and threw himself into harm's way to help.
And Walker got a big reward for his efforts. Not in an official capacity, but his family, who thought the homeless man had passed away, saw him being interviewed on TV. They've since reconnected with him, and raised more than $10,000 to help him find a home and counseling. The selfless heroic act hopefully has him back on a path to more stability.