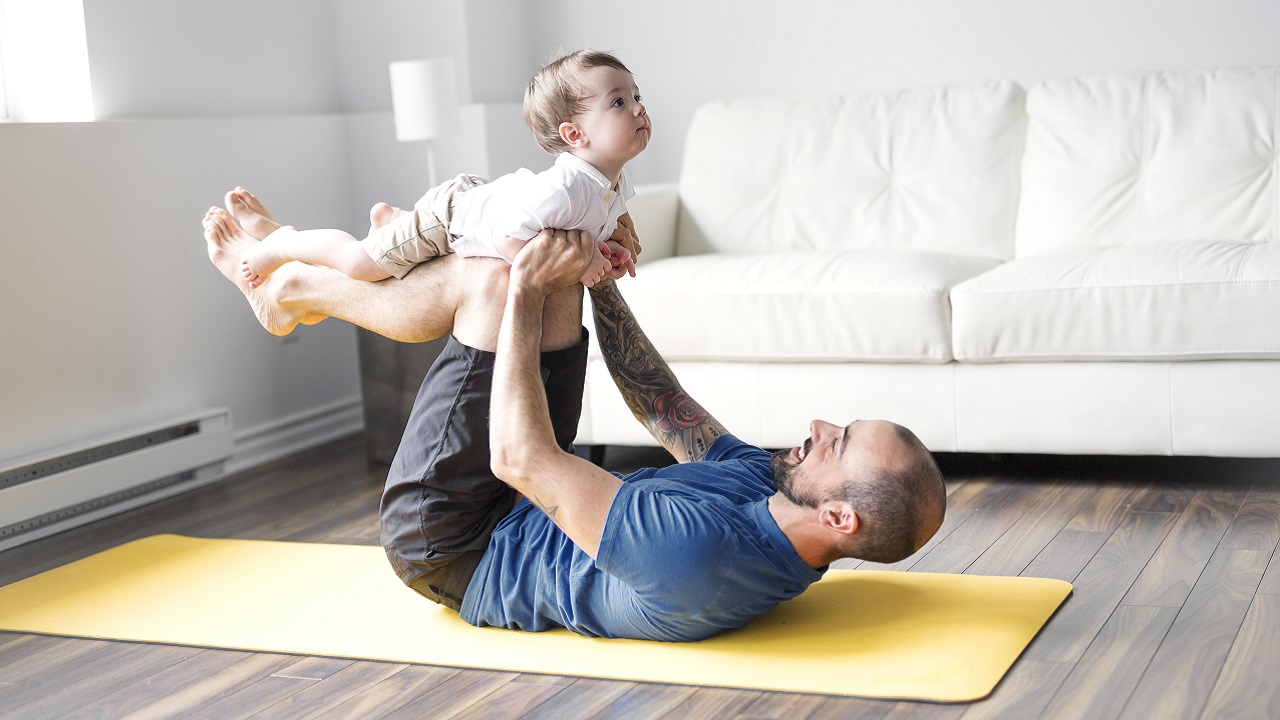 Credit: Getty Images/LSOphoto
Wrestling may be fake but his body isn't
Parenting requires a lot of sacrifices. Sleep, money, peace of mind. One of the first things to go is your free time. With a tiny person around who needs your attention at all times, it's not easy to find time for yourself, and suddenly things you took for granted, like reading a book, or going to the gym, no longer come easily.
There's a reason the dad bod is called a dad bod: when guys become parents, their bodies often suffer. It's not as easy to spend an hour or two at the gym every day when you have a baby or toddler at home.
One professional wrestler feels dads' pain, and he's found a way to incorporate his kids into his workout routine.
Rob Strauss, a profesionall wrestler who goes by the name "Robbie G." when he's flying off turnbuckles and getting smashed with chairs, went on FoxNews to discuss how he keeps in shape as a parent. Turns out he uses his kids as his own personal weightset.
Back when he was a carefree guy with no mouths to feed, he went to the gym almost every day, lifting weights and taking cardio classes. And then he had twin sons. And he can"t exactly spend hours getting swole.
"Obviously, with two kids I can't drive to the gym whenever I want and stay there for three hours," the wrestler explained in an interview. "But going into having kids, me and my wife basically said that we're not going to change anything we do. We want to be role models and still live a fit life."
So they've found a way to fit their kids in: as dumbbells.
Strauss created the hashtag "#DadBodDestroyer," which he uses to label his workout routine in which he uses his 20-pound boys as weights.
"As I was playing with them I realized that, 'Wow, I'm getting a little workout in here as I'm spinning them around.' I'm realizing it's working my hips a little bit or as I'm lifting them in the air, I'm getting a little shoulder pump in."
THere's a squat & shoulder press, a tricep extension, and ab & oblique twist, each one dependent on holding and lifting his toddlers a certain way. So it sounds like kids are finally good for something!
The list of workouts is at Fox News, so you can grab your kids and include them in your regimen. Just don't blame Strauss when your body doesn't end up looking like his.