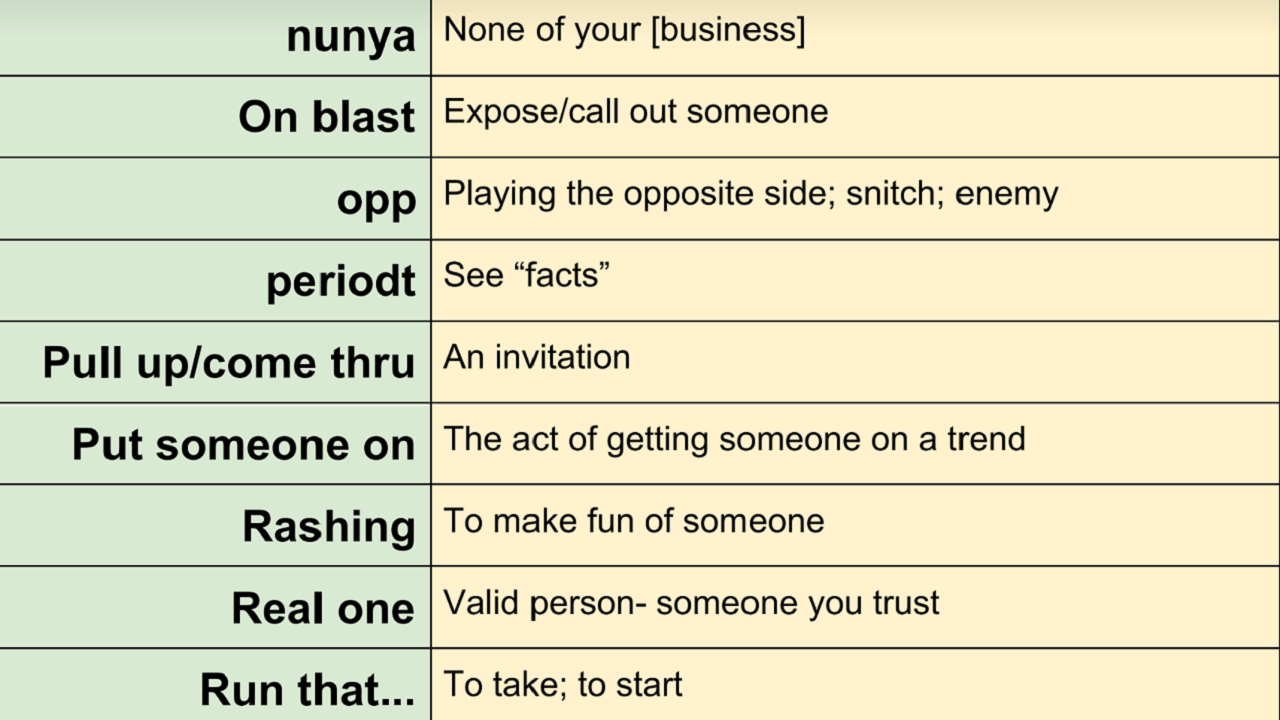 Credit: Twitter/mewtailv2
No matter how hip you are, no matter how much time you spend around kids, eventually, you start to fall out of touch. Your taste in music calcifies, your favorite TV shows increasingly appear on CBS, and it gets harder and harder to relate to youngsters.
If you want to stay cool, and in the know, you have to put in some effort. Which is exactly what one high school professor in Massachusetts is doing, under the guise of teaching sociology.
At the end of April, Twitter user Ehhhhhh (@mewtailv2) shared a hilarious photo of her sociology professor's computer screen. On the screen was a long spreadsheet full of the many different slang terms he's learned from his students, complete with their definitions.
My sociology professor keeps an alphabetic list of new slang terms he learns from students and I will never get over it pic.twitter.com/UxOxRsNJbb

— Ehhhhhh (@mewtailv2) April 30, 2019
The hilarious list caught fire online, garnering nearly 600,000 likes and over 160,000 retweets. In fact, it was such a sensation that the professor – instead of getting big mad that he was put on blast – embraced the publicity and eventually tweeted out a link to the entire glorious list.
At the top of the now-public PDF, the teacher, Mr. Callahan, suggested interested viewers to donate to a couple of community projects.
"I'm happy to offer this to the world for free, but if you're feeling philanthropic today, please consider two options that would greatly help the students of Lowell,
Massachusetts. The Lowell String Project, and Mrs. Bauer's Donors Choose page."
Here you go, internet:https://t.co/WJ4GU8yVXc

If you're feeling philanthropic, here are two programs in our community that need funding:https://t.co/sngcQWQoNThttps://t.co/RIRj7QLF8h

— Mr. Callahan (@lhs_sociology) May 1, 2019
The list includes gems like "yahurrd = Are you aware?", "slaps = Of high quality.", and "I'm dead = That was amusing." The professor's matter-of-fact definitions are pretty much the height of quality until someone records video of him attempting to use those terms in context.
Check out the list. You might learn something and prevent yourself from getting flexed on. But don't worry, as Mr. Callahan wrote, stay up.