Rare First Edition Harry Potter Expected to Fetch $40,000 at Auction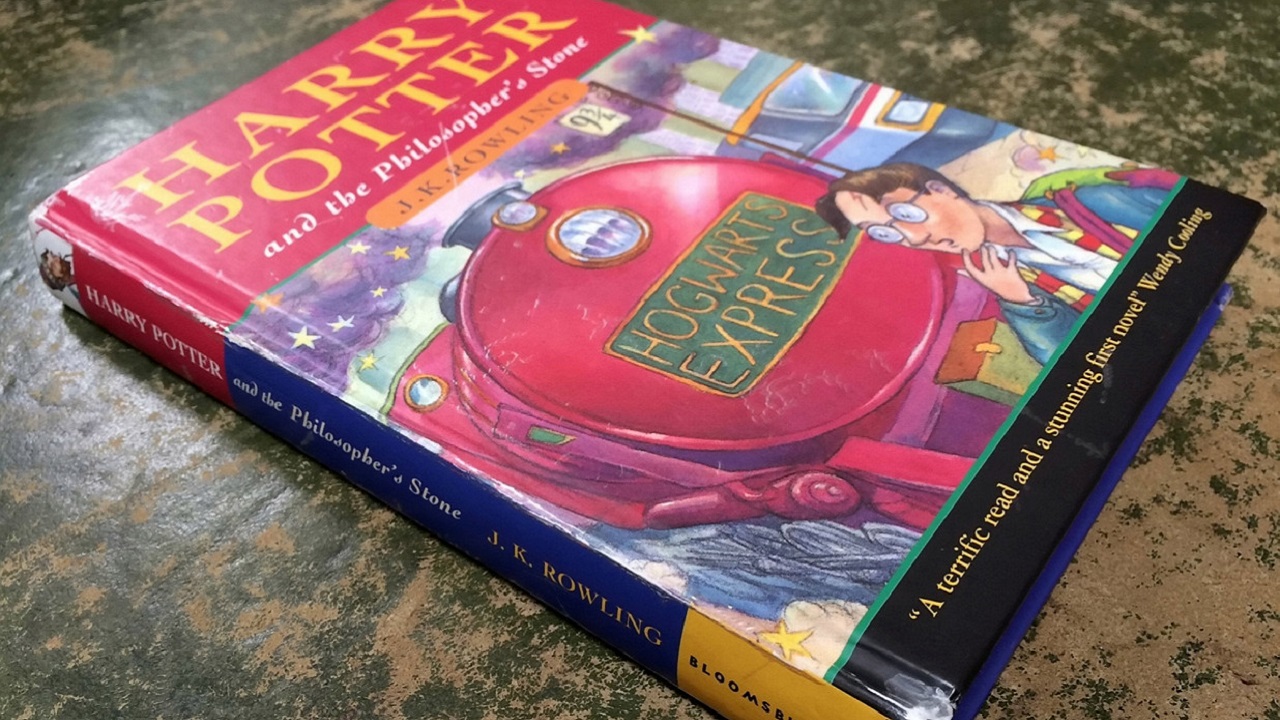 Pro Tip: the next time your wife wants to drag you to a neighborhood yard sale on some lazy Saturday afternoon, maybe suck it up and go. It could net you a small fortune!
That's what's happening to a 54-year-old office worker who, some twenty years ago, was perusing someone's yard sale and decided to spend a dollar or two on a book he thought might make a good summer read. The book was J.K. Rowling's "Harry Potter and the Philosopher's Stone," the first installment in the Harry Potter series (the title was changed to "the Sorcerer's Stone" in the United States), and it turns out it was one hell of an investment.
Turns out that his yard sale purchase is expected to net him some $37,000 at an auction this month.
The book was a first edition hardcover copy of the novel, which includes misspellings and typos, and is one of just 500 original copies that were printed in 1997. Jim Spencer, an expert on rare books for Hanson Auctioneers, who are handling the sale, called it "the Holy grail of Harry Potter books."
"I thought nothing of it at the time," said the current owner of the book. "I read the book… and then put it away in a cupboard for years. It's so exciting to think that a holiday read could be worth so much now."
Even in worn-out shape, the book is priceless to fans of the franchise. Unfortunately for the original seller, they didn't realize what they had on their hands. Luckily, the 54-year-old office worker did.
Now if you'll excuse me, I have some yard sales to get to.