Reddit Restores Photo of Army Dad and Faith in Humanity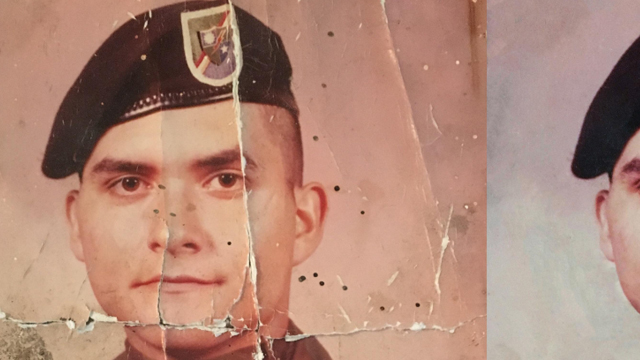 These days, the internet and social media get a lot of flack, and for good reason. When it comes to the news it's mostly the bad stuff from the dark regions of the internet that makes headlines.
This just in: social media does good stuff too.
One proud daughter learned that just in time for her dad's birthday.
Alexiz Connolly was gathering some photos for celebrating her father's 60th birthday on Friday. She didn't have many photos of his younger days, but she came upon an old army photo. Unfortunately, it that was ripped, chipped, creased and discolored.
Alexiz, who lives on Campo Indian Reservation in California, told the BBC how she was able to salvage the special photo.
"My dad's 60th birthday is on Friday and I was gathering his only young photos, one of which was his army photo," Alexiz said.
She shared the image in a Reddit group for "history's cool kids," and one user suggested she ask for help restoring it.
She did just that, and in just 12 hours, the picture of her dad in his 1st Ranger Battalion uniform was fully restored.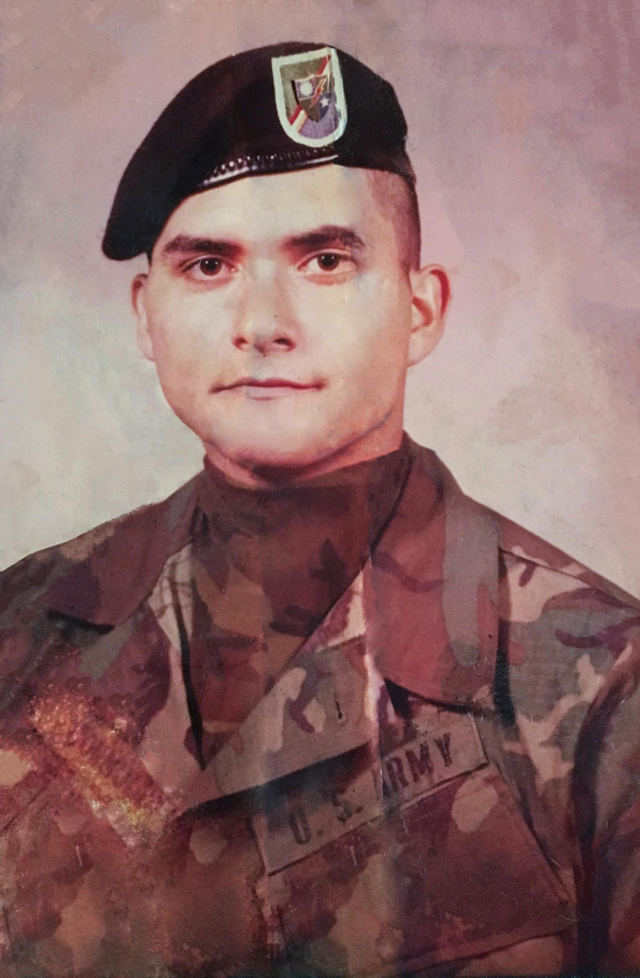 An ecstatic Alexiz thanked the Reddit community, specifically the user known as The BlackPopeSJ, who edited the image for her.
"I'm in tears! Thank-you so much for this! I feel grateful that anyone would take the time to fix up his photo," Alexiz wrote.
The photo, which garnered over 45,000 upvotes one Reddit, also kickstarted a conversation with her dad about his army past.
"I'm overwhelmed by the love my dad's photo has got," Alexiz explained. "It's also given me the opportunity to ask my dad more questions about his time in the army.
Alexiz wasn't the only one humbled by the internet's capacity for good. Reddit user DayGlowBeautiful: "I'm in awe at your generosity of helping a random stranger on the internet with such an amazing gesture. This is what I hope the internet does for humanity, bring us all closer."
Sometimes social media really does emphasize the "social" in technology.