Remember The Suave Old Spice Guy? He's an Embarrassing Dad Now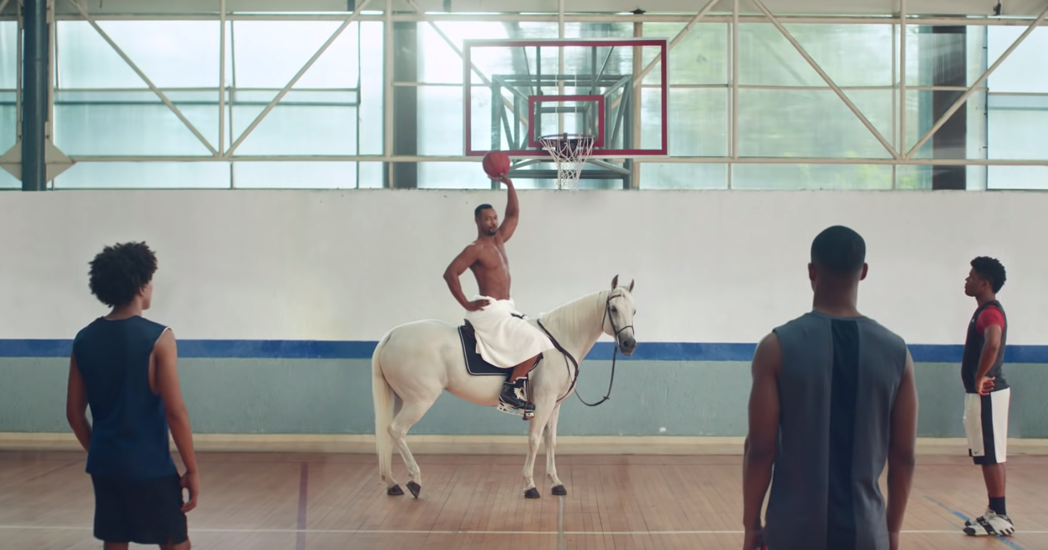 It's now been a full decade since we met The Man Your Man Could Smell Like. For the uninitiated, Old Spice body wash once made commercials showcasing actor, former wide receiver, and certified hunk Isaiah Mustafa.
The ads, utilizing single continuous shots and ingenious practical effects, featured a towel-wrapped Mustafa celebrating the full breadth of his manliness, be it through beachside horseback rides or graceful swan dives onto motorcycles submerged in hot tubs. You know. Guy shit.
Ten years later, Old Spice and Mustafa have reunited for a couple of ads in which the character has a son. As it turns out, even the smoothest, most fragrant of men are defenseless against the inherently lame disposition that comes with fatherhood.
In one ad, he shows up at his son's basketball practice and doles out dad jokes the only way he knows how.
The embarrassment continues in "Office Visit," when he logrolls nonchalantly into his son's workplace to suggest he join the family business and recommend a coconut-scented body wash.
Fingers crossed for another series of ads in ten years, where we catch up with the world's best-smelling grandpa.