Flight Becomes Private Jet for Lucky Passenger but It Never Takes Off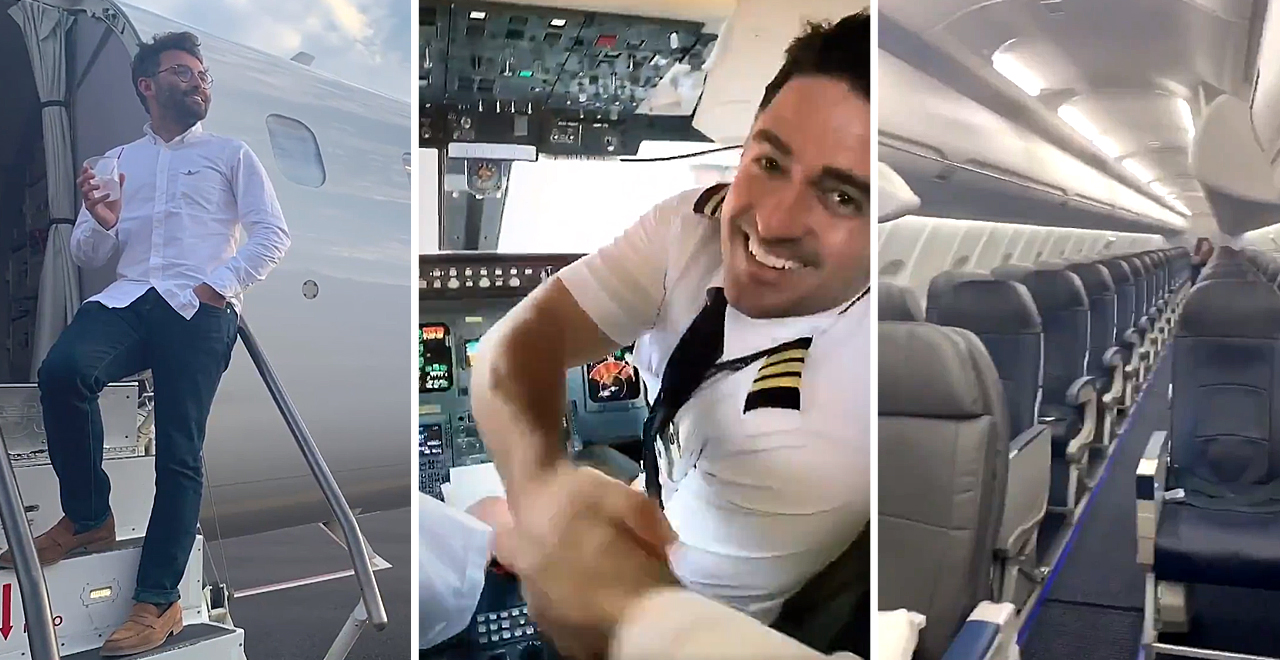 Flying can be a chore. No one is exactly sure how early you have to get to their airport anymore, so you either arrive three hours before your flight with nothing to do but wander around an overpriced mall, or you arrive 20 minutes before your flight and have to sprint through security like you're in a John Hughes movie.
Throw kids or connections into the mix, and it can be hell. The one small joy you hold onto is that no one will sit in the seat next to you, and you can have a reasonable amount of space, a far upgrade from being forced to fit into a seat built for a skeleton. One man got to live the most extreme version of that in a Delta flight last week, as there was no one else seated in his row. Or the row in front of him. Or any of the rows, actually, as he was THE ONLY PASSENGER ON THE PLANE.
Last week @Delta gave me my own private jet…kind of. pic.twitter.com/p14OGLw1jv

— vincent peone (@vincentpeone) August 12, 2019
The short flight from Aspen to Salt Lake City was rescheduled and, amazingly, New York-based director Vincent Peone was the only passenger. The Delta staff had to pile on sandbags just to help even out the weight.
It's rare to hear a great flying story these days, and this is right up there. The Delta staff still went through all the motions and announcements for their one passenger, and he thoroughly enjoyed the private plane experience he lucked into.
"It was an altogether very fun experience with a couple of tequila sodas involved when I finally sat down," he told the Washington Post.
A flight attendant told Peone the airline probably spent $30,000 just to send him to Salt Lake City. Hearing stories like this is important because it's nice to know it can randomly happen. It's important to have this aspiration every time you go through security, even if your hopes get viciously dashed the second you get to the gate of your oversold flight.
And then there was a sad update to this story, the plane had mechanical problems and it never took flight:
— vincent peone (@vincentpeone) August 15, 2019