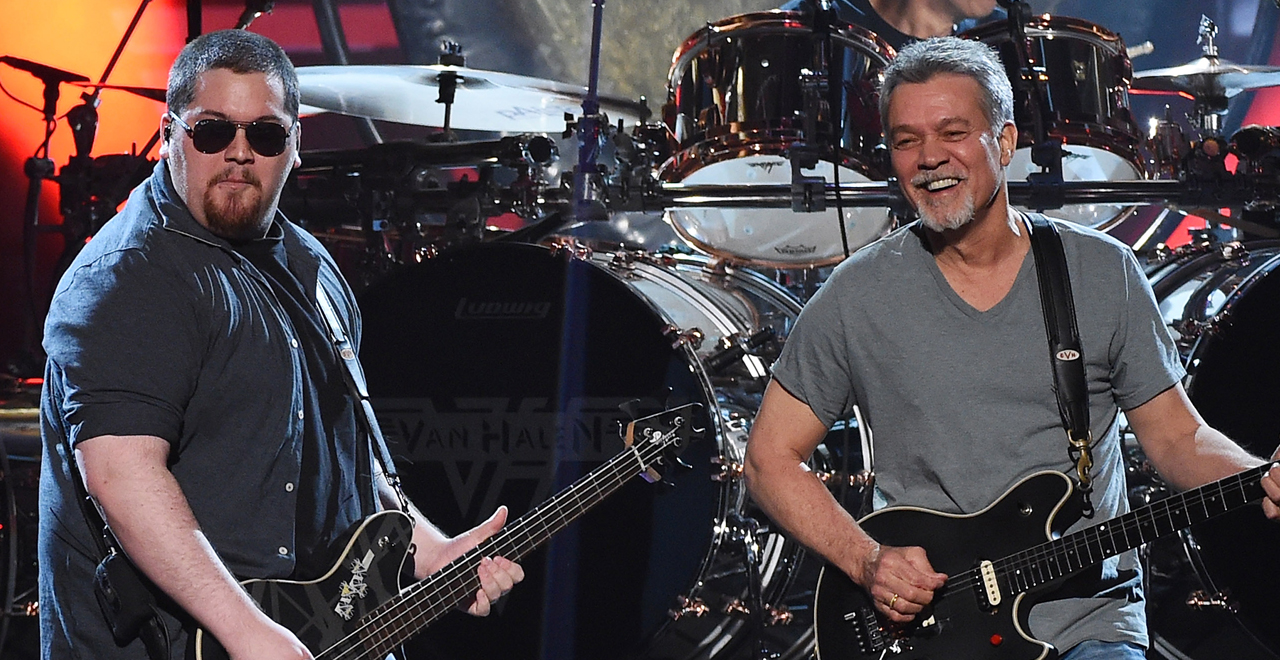 Credit: Getty/Ethan Miller
2020 strikes again as the world mourns the loss of a rock and roll legend, Eddie Van Halen. News broke Tuesday that the iconic rocker had lost his long battle with throat cancer at the age of 65. Eddie was the co-founder of the game-changing 'Van Halen' and the legendary guitarist had no equal. There was no one like him before, and there has been no one like him since.
Van Halen helped redefine the hard rock genre and achieved superstardom in the 80s, as they churned out hit after hit, like 'Runnin' with the Devil', 'Hot for Teacher', 'Panama', and 'Jump.' Eddie himself became an even bigger hit with his brilliant guitar solo on Michael Jackson's 'Beat It.'
Tributes poured in immediately Tuesday as the news broke, but none more heartbreaking than from Van Halen's current bassist and Eddie's son, Wolfgang Van Halen.
— Wolf Van Halen (@WolfVanHalen) October 6, 2020
He wrote on Twitter: "He was the best father I ever could have asked for. Every moment I shared with him on stage and off stage was a gift.
My heart is broken and I don't think I'll ever fully recover from this loss.
I love you so much, pop."
Eddie Van Halen, whose innovative and explosive guitar playing kept the hard rock band that bore his family name cemented to the top of the album charts for two decades, has died at 65 https://t.co/Q2HbIpkhpd pic.twitter.com/GlxYUHcKgA

— Variety (@Variety) October 6, 2020

Van Halen is one of the best-selling groups of all-time, and Eddie Van Halen was a true original, an icon the music world will forever remember.
My heart is broken. Eddie was not only a Guitar God, but a genuinely beautiful soul. Rest in peace, Eddie! …Eddie Van Halen Dead at 65 from Cancer https://t.co/gITtcndQVv

— Gene Simmons (@genesimmons) October 6, 2020
Here's some classic EVH, if you're new to the game.