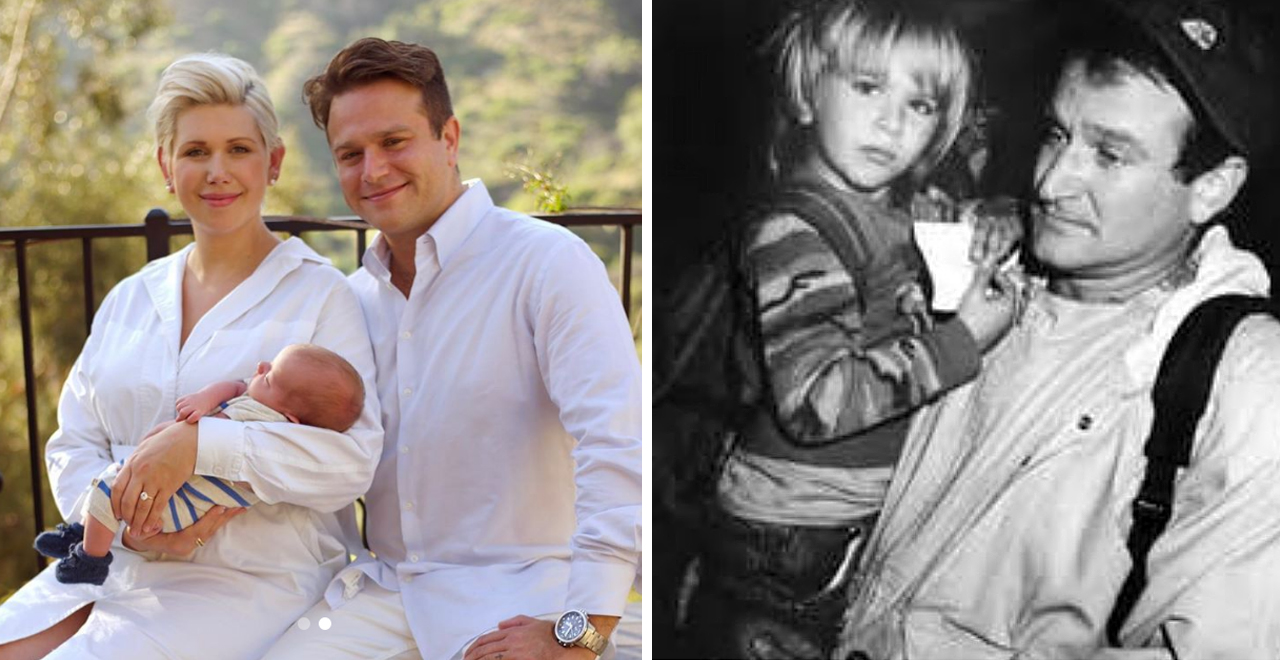 Credit: Instagram/zeldawilliams
Everyone loved Robin Williams, his energy, spontaneity, and unbridled creativity thrilled stand-up audiences, TV viewers, and moviegoers alike for decades. It was a tragedy and something of a shock to the general public when the legendary comedian took his own life.
When Robin Williams committed suicide five years ago, the world lost one of it's brightest, most joyful presences. The loss we feel, of course, is nothing compared to what his family had to endure, including his eldest son Zak Williams.
On May 22nd, via an exclusive report from People, Zak and his fiancee Olivia Williams welcome their first child, and Zak paid tribute to his late father with the name they chose. The 8lb baby is named McLaurin Clement Williams, which might not sound like a tribute to Robin until you learn that the unique "McLaurin" was Zak's father's middle name.
Zak's sister, Robin's daughter Zelda, posted photos of her nephew on Instagram, in which she reveals that McLaurin will go by "Mickey."
Zak is an entrepreneur, but after his father took his own life, his son became a staunch mental health advocate as well. In the aftermath of his father's death, when the actor, who had been diagnosed with Parkinson's disease, it was revealed that some of his symptoms were also a result of diffuse Lewy body dementia.
In an excerpt from a biography of his father, printed in Vanity Fair after his dad's passing, Zak expressed regret over not spending more time with Robin in those final few months
I'm kicking myself for not visiting him during that time. Because I think that was a very lonely period for him. In retrospect, I feel like I should have been there, spending time with him. Because someone who needs support was not getting the support he needed.
With the birth of his son and the use of McLaurin as his son's name, Zak is paying sweet tribute to his father.