Robocop's New Prime Directive: Protect KFC's Secret Recipe [WATCH]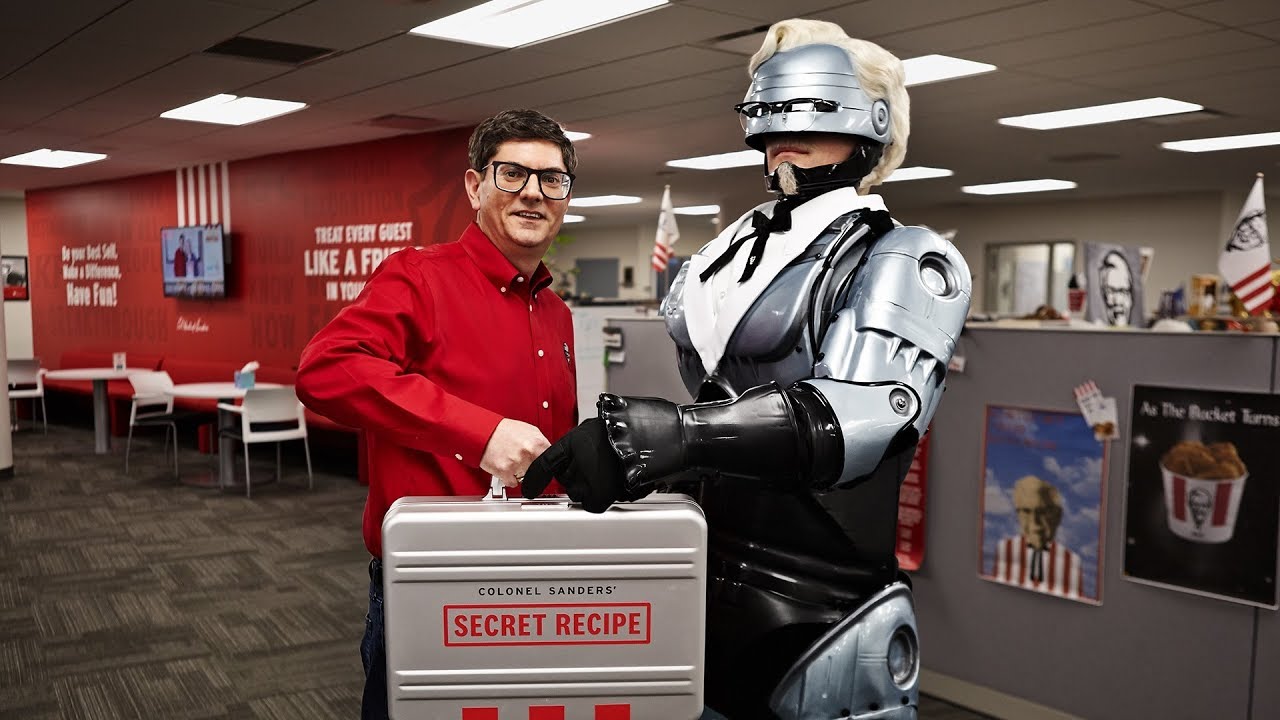 For ages, KFC, formerly known as Kentucky Fried Chicken, has been represented by their iconic founder, Colonel Sanders. For the past few years, the fast food chicken joint has been hiring a variety of different actors to play Colonel Sanders, usually comedians like Darrell Hammond or Rob Riggle, or a comic actor like Jason Alexander.
But for their latest spokesperson, it seems they've decided to change tacks and get serious. Because the secret recipe of 11 herbs and spices that makes KFC's food so finger-licking good, they've decided they need to protect it.
With Robocop.
KFC introduced their new security measures in a new commercial in which it's revealed that, on top of Robocop, they've also triple-encrypted the recipe and had it transferred to the Bahnhof Underground Data Center, a long-term data storage security nuclear bomb center, in a secure bunker underneath a Stockholm mountain to make sure no one – like, say, Popeye's, or your mom – get their hands on it.
Jon Karling, the CEO of Bahnhof, states, in the hilariously deadpan commercial announcing the new security measures, that the recipe is now safe from nuclear bombs. Being that KFC's chicken generates "$25 billion dollars of business," it's no wonder they're taking such drastic measures.
Impressive, to say the least. But it's the half-man, half-robot police officer introduced in Paul Verhoeven's classic 1987 flick that is really turning heads, ridiculously yet still somehow intimidatingly sporting Colonel Sanders' signature white hair, mustache, and glasses. This new version of Colonel Sanders is equipped with what sounds like the voice of Peter Weller, the original star of the movie, and one prime directive: protect the secret recipe.
And judging by the bizarre new Colonel Robocop ad, he's taking his new gig very seriously.
We all should, for our own sakes! Dead or alive, you're going to KFC.