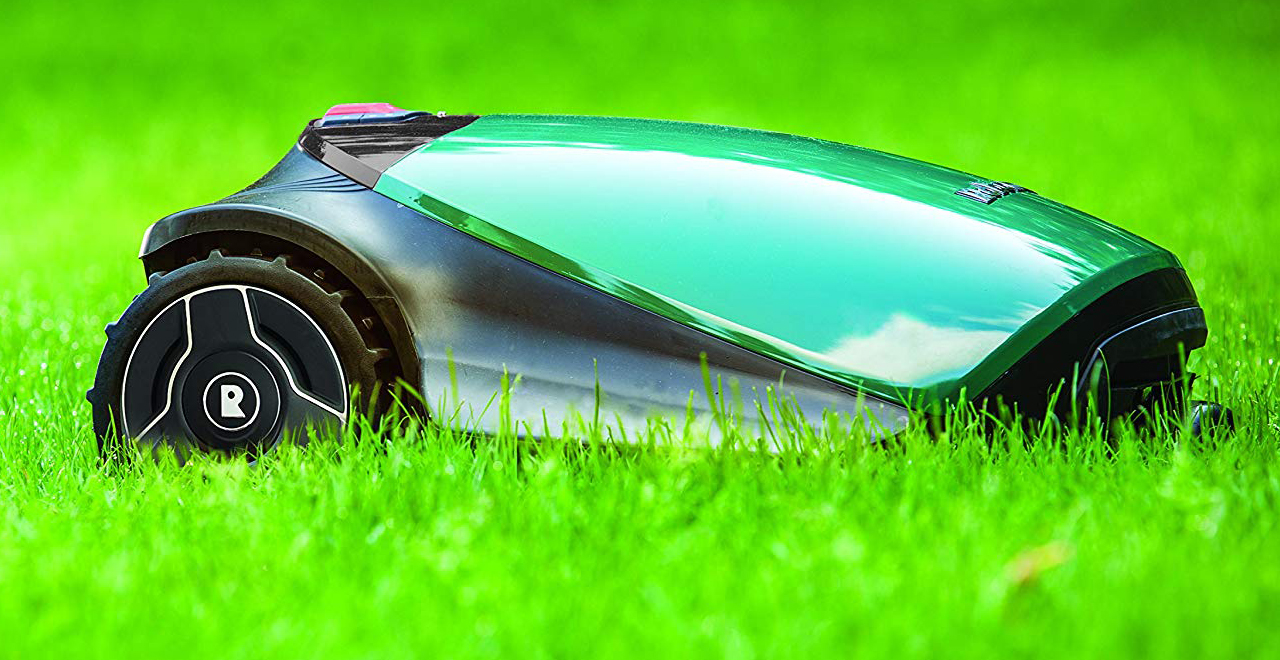 Credit: Amazon/Robomow
Despite countless movies, novels and TV shows about the rise of computers and robots and artificial intelligence being the ultimate doom of all mankind, most of us will gladly accept any new bit of technology, so long as it makes our lives easier.
Who doesn't love the idea of taking a self-driving car home after a long day? Or of letting Roomba handle the vacuuming while you stream Netflix? Now, the same company who suggests you talk to Alexa to turn on your appliances is also attempting to eliminate one of the dad-liest chores there is: mowing the lawn.
Lawnmowing is a near two-centuries old institution. We proudly wear grass-cutting regalia: a crusty ol' t-shirt, a ripped pair of jeans and grass-stained running shoes. Cutting the grass is an escape, one of the earliest forms of meditation, well before hipsters made mindfulness trendy. The sweet hum from our mowers blocks out the sounds of the world (mostly the screams of our maniac children.) The smell of freshly cut grass invigorates our souls, it's the original aromatherapy for dads.
Our lawns are home fields. We take pride in the masterfully manicured big league pattern we leave behind.
Heck, grass is the only high Hank Hill needs:
Yet there's Amazon, carelessly peddling robotic lawnmowers. They probably won't kill your family but I can't guarantee it.
It's called the Robomow, because of course it is, and it's like the Roomba's more masculine cousin. Or something Robocop might leave in the toilet. The convenience of having a strange robotic thing do your yard work will run you $600.
According to the description, the Robomow runs for 90-120 minutes after charging for 16-20 hours. The stater model is suitable for smaller lawns, 1/20 of an acre and can navigate small slopes of up to 15%. It starts with the push of a button but is not able to be scheduled, so it can't do your lawn while you're at work or before you get out of bed. "Not for use on St. Augustine grass" clearly states the product description. Gentleman, pay close attention to the limitations of these devices – they will be our key to defeating them when the Robomow uprising begins.
The worst part of the product description? "Powerful, but very quiet – enjoy your lawn while Robomow is mowing…" Do you think I'm going anywhere near my yard while that robotic killing machine is out there? I'm no fool; I've seen Maximum Overdrive.
Even the images from Robomow's publicity package are terrifying. Look at these unsuspecting family members – distracted by the beauty of nature while Robomow silently stalks them.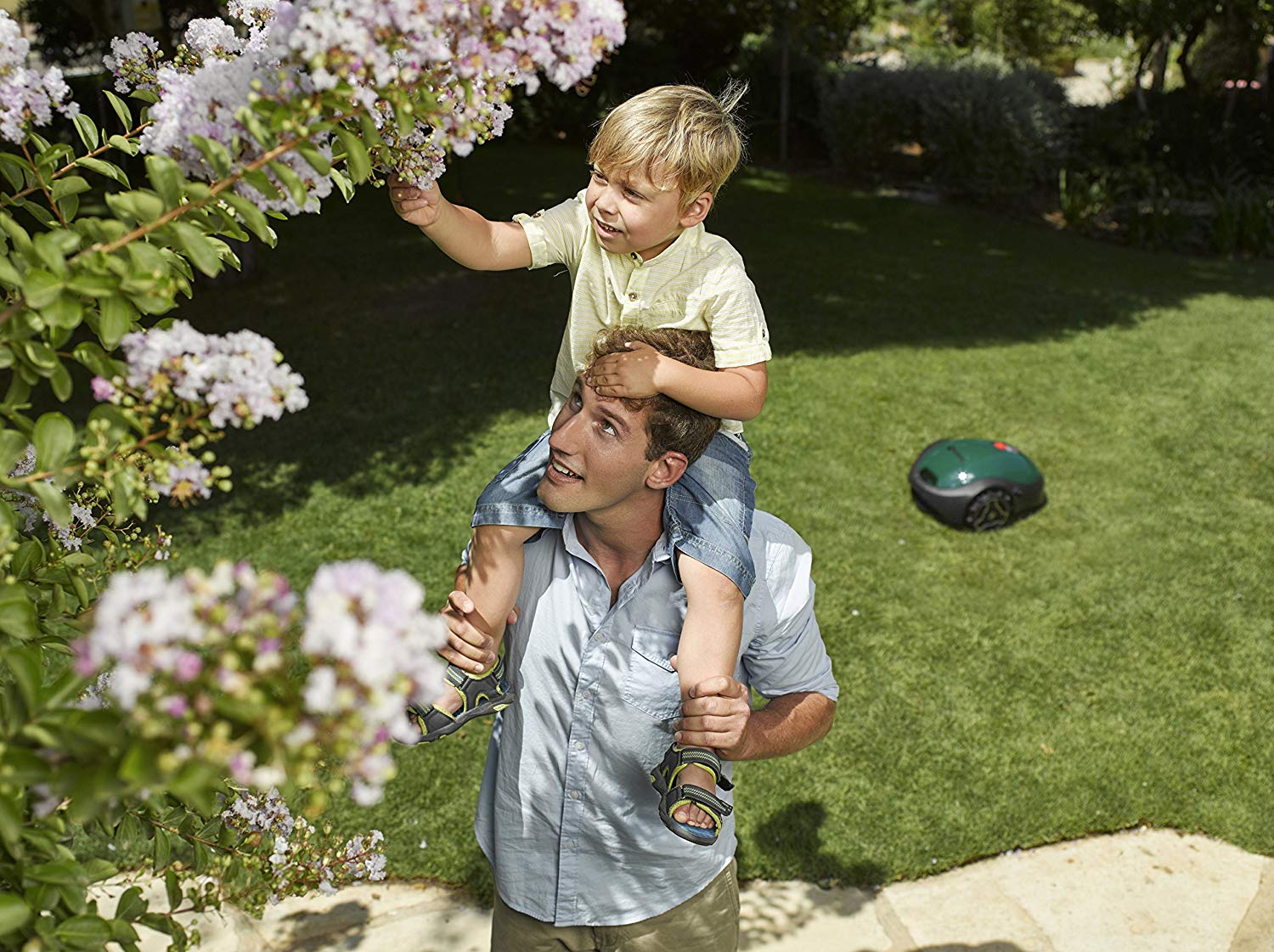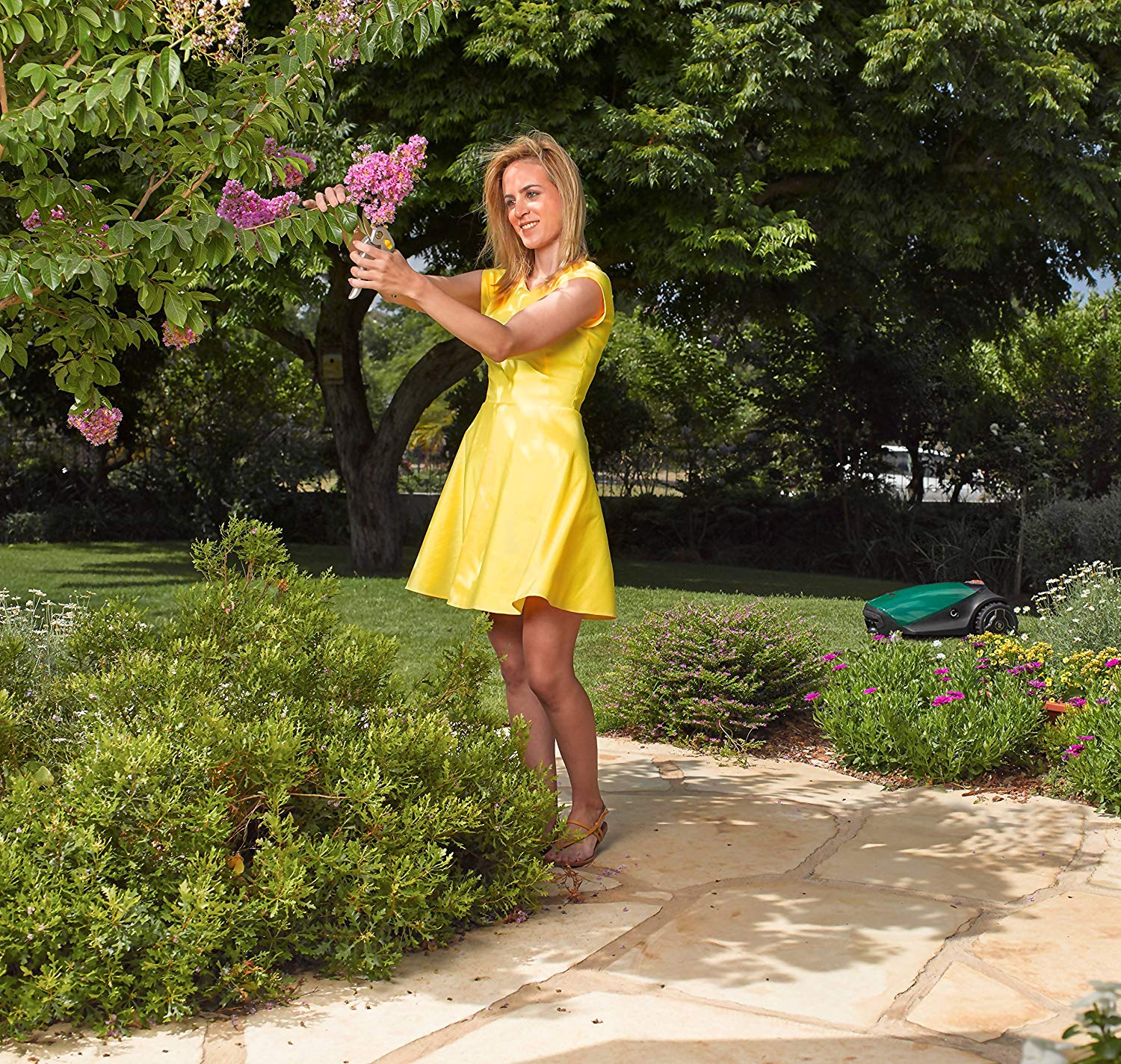 We advise you start growing St. Augustine grass immediately.
Just a heads up, if you buy stuff using the provided links, The Dad may collect a small commission.