Tony Romo Will Make $17 Million per Season to Talk About Football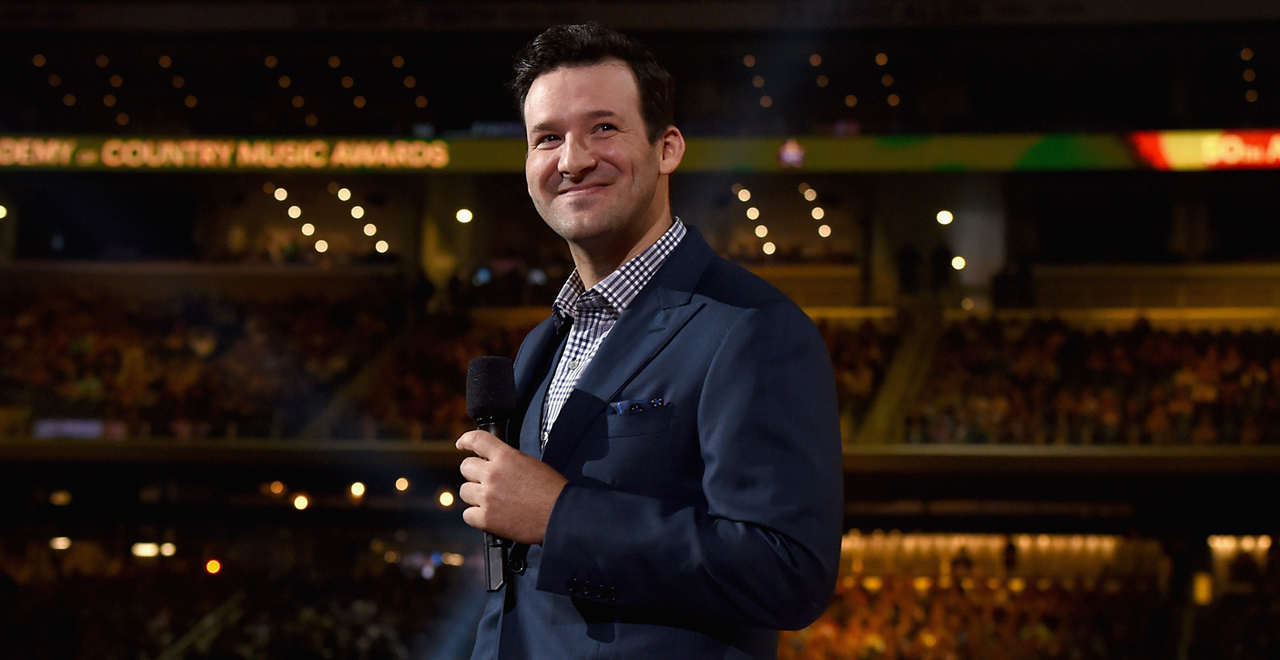 Tony Romo was an outstanding quarterback for the Dallas Cowboys. The four-time Pro Bowl QB played 14 seasons in the NFL, but that was just a prelude for his true calling as a broadcaster. Romo has been an utter revelation in the broadcast booth and just inked a deal to become the highest-paid analyst in history.
And not just by a little bit. The previous record was John Madden (of video game fame), who was paid $8 million a year. Tony will be making $17 million (!!) per year, in a very lengthy contract. Romo will be making more next season in the broadcast booth than he did during the entirety of his rookie NFL contract. He'll be making more money than half of the league's starting quarterbacks.
Not only that, but he'll be making more loot than some of the game's biggest stars, including Odell Beckham, Aaron Rodgers, and Patrick Mahomes. While some predictably will freak out about an announcer being paid that much, remember that networks like CBS pay millions, sometimes billions, for NFL rights, so paying top-dollar to get the best broadcasters just makes sense. And make no mistake, Romo is a damn good analyst, with a penchant for predicting plays.
Romo resigned with CBS, meaning he has a lot of time with Jim Nantz to continue to look forward to. CBS nabbed Romo right before he hit the open market, and rumors were swirling of Disney/ABC/ESPN giving Romo all the money to jump ship. Romo's payday was so big even the players and other sports figures took notice.
Tony Romo is the first super max analyst 😊 https://t.co/sMAVeynfom

— DWade (@DwyaneWade) February 29, 2020
To everyone reaching out, yes, I seen the Tony Romo $17M per year news.

Yes, I'm bummed about not getting the gig, but if a guy is willing to take $5M less than my starting #, then CBS had to do what they had to do.

Please respect my privacy during this difficult time.

-Hawk

— Andrew Hawkins (@Hawk) February 29, 2020
If this is actually true, Tony Romo deserves $17 million. pic.twitter.com/vTkVonKmAm

— Darren Rovell (@darrenrovell) March 1, 2020
Crazy to think a Pro Bowl-caliber player at the highest-paid position in the most successful sport will make more with a headset on. While no final year amount was announced in the news of the deal, it is speculated to be up to 10 years long, making the full contract north of $100 million. Which basically makes these years just a memorable internship.