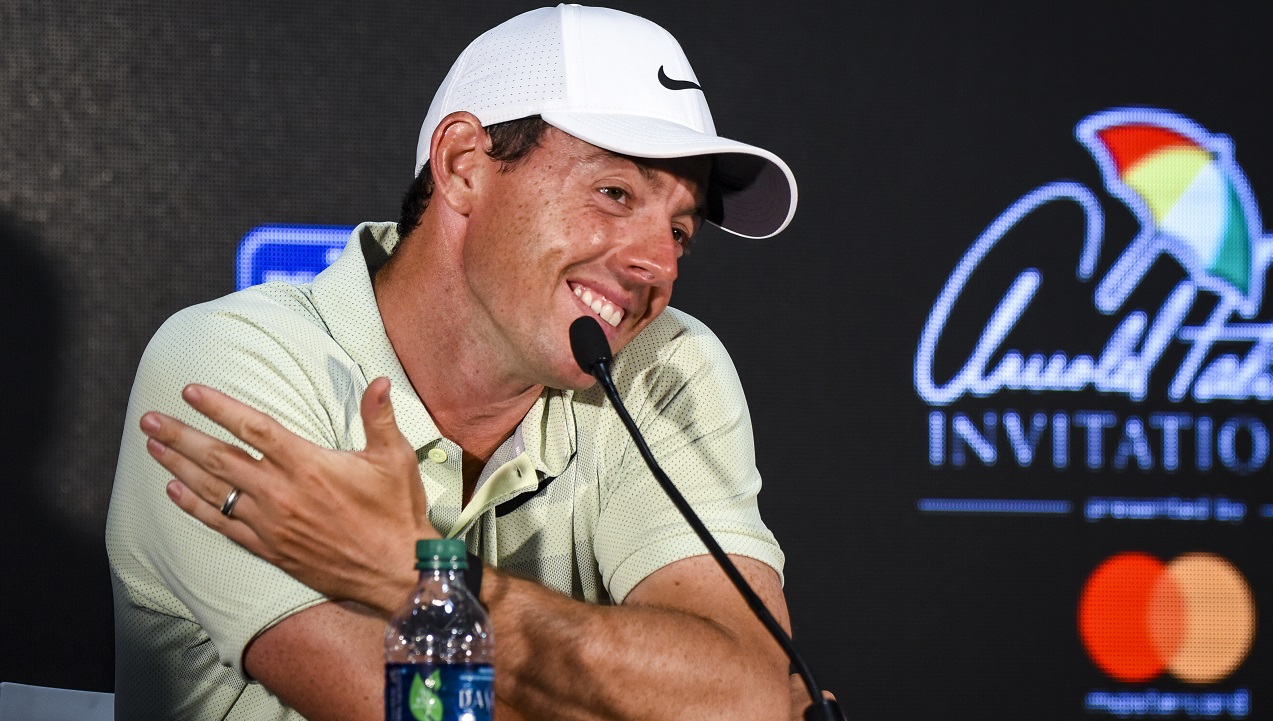 Credit: Getty Images/Keyur Khamar
He suggested limiting alcohol sales
Nobody who's spent a Saturday afternoon on the golf course with their buddies is a stranger to bringing a few beers along to make the long walk a little more bearable. A few cold ones are part for the course, no pun intended, and stashing a cooler on the golf cart is part of the fun.
But professional golfers don't have that luxury, not in the midst of competition, but fans in the gallery do. And some of them are getting a little too saucy for Rory McIlroy.
The Irish golfer took home the trophy at the Arnold Palmer Invitational in Orlando, Florida over the weekend, but after his impressive round on Saturday, he had something besides winning on his mind. He took issue with the behavior of some fans in the gallery who might have had a bit too much to drink.
According to the Sporting News, McIlroy, who has won four majors and is one of golf's young stars, suggested limited alcohol sales.
"I don't know, I think it's gotten a little much, to be honest. I think that they need to limit alcohol sales on the course, or they need to do something because every week, it seems like guys are complaining about it more and more," McIlroy said.
This isn't the first time the pro has spoken out on this issue; he mentioned that Tiger's failure to make the cut at a previous tournament may have been partly due to the rowdy crowds. This time, McIlroy felt the sting even more when one possibly inebriated fan was singling him out.
"There was one guy out there who kept yelling my wife's name," McIlroy continued. "I was going to go over and have a chat with him… I know that people want to come and enjoy themselves, and I'm all for that, but it's when the comments get personal and people get a little bit rowdy it can get a little much."
That's definitely a bit much, and that fan, drunk or not, seems to have thought he was at a football game, where boisterous crowds are a part of the deal and not just a funny aspect of Happy Gilmore.
"[Golf] is different than a football game, and there's etiquette involved, and you don't want people to b]e put off from bringing their kids when people are shouting stuff out. You want people to enjoy themselves, have a good day."
He may have a point. I'm just glad he doesn't run my country club!