Ryan's ToysReview Gets Slapped With FTC Complaint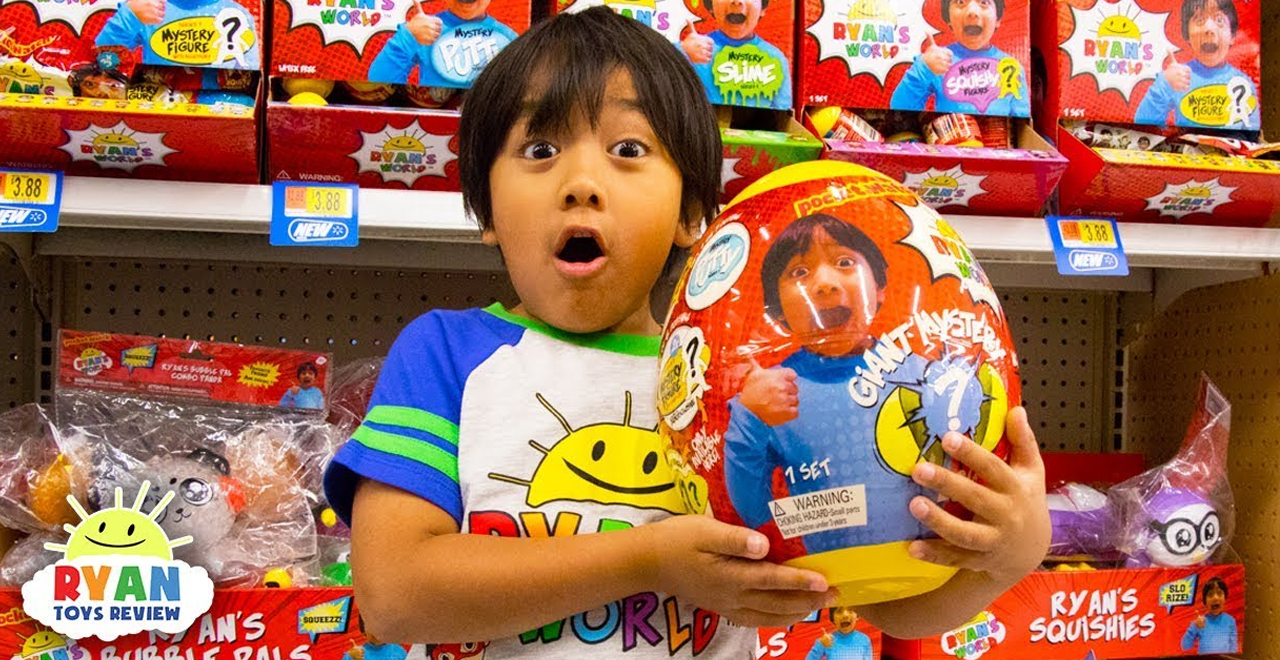 Every parent dreams of their kids being successful. Maybe they make the NFL and buy you a house, maybe they become a child star and pay all your bills; half the reason we have kids is to make money off of them!
In this day and age, there are more options than ever to get rich off your kids, and helping them create a YouTube channel is one of the hottest ones. There are countless children out there making a mint by sharing videos of unboxing and reviewing toys on YouTube. There's one kid who makes literal millions doing it!
But he might not be making millions for long. He was just hit with an FTC complaint.
Ryan's Toy Reviews, in which 7-year-old Ryan Kaji opens new toys and reviews them for millions of YouTube views, was recently slapped with a complaint alleging that his videos are tricking viewers into watching ads.
Ryan's parents run his account and have been running it since he was a toddler, steadily growing it into a juggernaut that with over 21 million subscribers and more than 31 billion views. They even parlayed their son's online popularity into a TV show on Nick Jr., Ryan's Mystery Playdate, and advertising deals with Colgate, Carl's Jr., and Walmart. But apparently, he hasn't been disclosing those deals.
The complaint, from Truth in Advertising, states: "[the channel] deceptively promotes a multitude of products to millions of preschool-aged children in violation of FTC law…It is often difficult to discern the innocent (or sometimes not so innocent) antics in Ryan ToysReview videos from the sponsored content. And for preschoolers, it is impossible to discern the difference."
Shion Kaji told Buzzfeed News that they "strictly follow[s] all platforms' terms of service and all existing laws and regulations, including advertising disclosure requirements."
The video, such as the one below for Colgate, uses a voice over to mention that they've "teamed up" with the brand, but nothing else signifies that it's a commercial. It's the lack of transparency that has gotten the channel in trouble. Whereas adults may be able to understand without overt ad breaks and disclaimers, kids Ryan's age, not to mention preschoolers, probably can't.
But Ryan's parents said they're willing to cooperate. "The well-being of our viewers is always our top priority," Ryan's father said. "Creating content that is safe and appropriate for our young viewers and their families is very important to us."
Seems like they'd better if they don't want to lose their retirement nest egg!