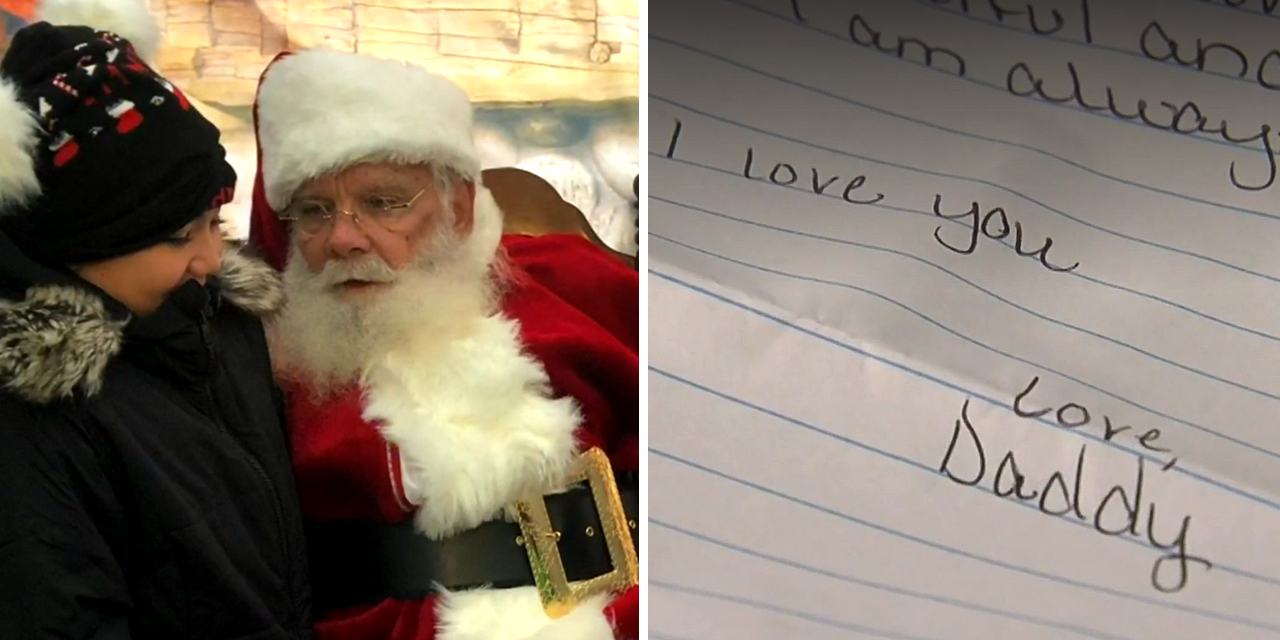 Credit: WCCO
Christmas is a time of joy and happiness, when families come together and celebrate each other. But for some, Christmas can be tough, as they deal with the absence of beloved friends and family. For those people, a little extra magic can come in handy, and thankfully, that's exactly what one little girl got.
Most children spend December worrying about the naughty list and painstakingly composing their letter to Santa Claus to ask for all the toys they want. But one little girl had something a little bit bigger in mind.
Arianna Sam of Hinckley, Minnesota lost her grandfather in September. He was extra special to her, as he had adopted the nine-year-old and she called him "Dad." His death really hit her hard, so she wrote two letters to Santa Claus, one of which included a special wish: to hear from her dad one last time.
"The [second letter] was to my dad because, well, he's gone so I wrote him a letter and I told Santa to go back to heaven and see what my dad would say back," Arianna told her local news station.
She reached out to Mr. Claus because "he flies."
"I miss him and stuff because he was my dad and it's really sad. I asked him to go up to heaven and give me a note from him just to see, like, what he's up to and stuff," Arianna said.
When Arianna and her mom visited Santa recently, the jolly old saint was ready.
"I reached in my pocket, pulled that letter out and I gave it to her and I said, 'This is a letter that your dad sent to you.' When I handed her the letter that made the whole deal right there," Santa said.
The letter, which came with a little angel, read: "I know you miss me Arianna, I want you to know that I miss you, too. Every day I think of you always and someday we will see each other again. Please do not be sad when you think of me,"
It was just what Arianna needed. "It means that he's watching over me and he loves me still," the little girl said. And her mom agreed.
"I cried because it made her Christmas better," Patty Sam, told WCCO. "It made me and other people believe. The spirit of Christmas is special."