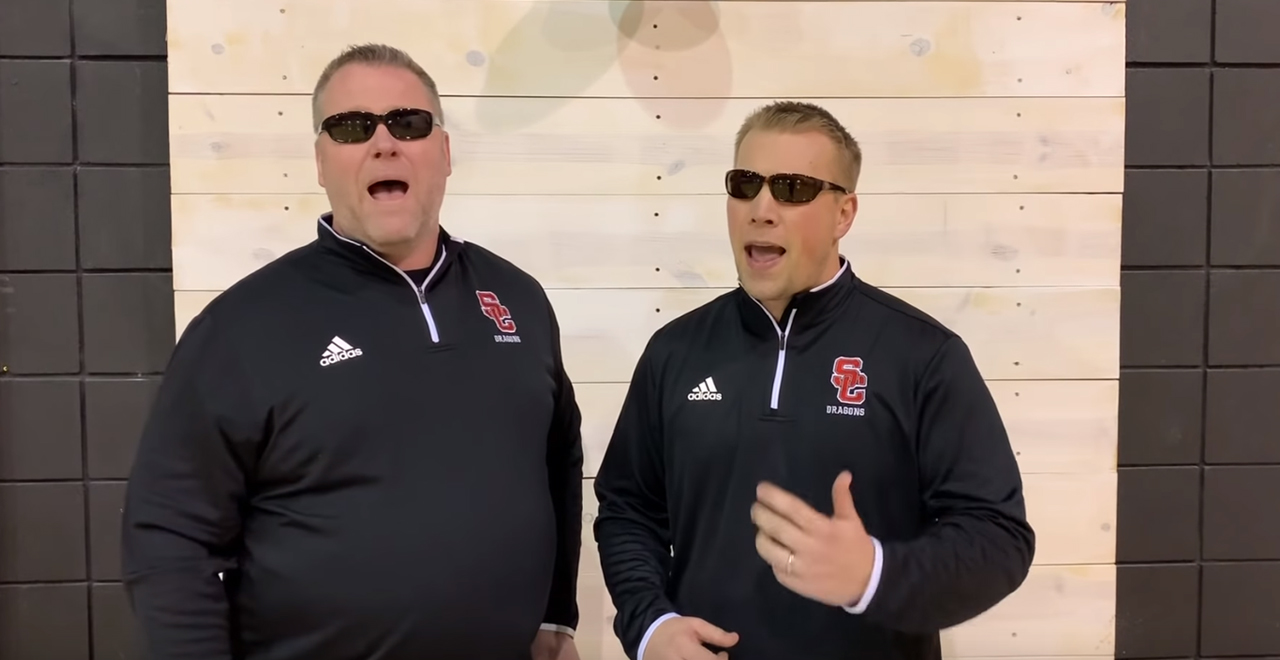 Credit: YouTube/Ben Mainka
When we were kids, waiting to find out if school was canceled for a snow day wasn't a lot of fun. Parents and children alike huddled around the radio or television, listening to the DJ read off a list of closings, or staring at the ticker until it reached your district.
It was a nightmare of anticipation and crushed dreams.
Nowadays, social media makes things a lot more efficient, and some schools have even leveraged the immediacy of it to make school announcements fun. Why bother with a boring email or text message when you can just as easily post a video to your YouTube page to spread the news? And hey, why not pass the message along in song?
A lot of schools are having some fun with this kind of thing, but not all of them do it well. Not all of them are the talented as the superintendent and school principal at Swartz Creek Community Schools in Michigan.
"I know that one of the things that's been happening — which is an epidemic across our country — is that superintendents and other administrators are coming up with ridiculous songs," superintendent Ben Mainka says at the start of his YouTube video. "And they're playing music and putting on sunglasses on and making absolute fools of themselves trying to cancel school for a snow day."
Then, with help from principle Jim Kitchen, he does just that, announcing the school closing with a rendition of Leonard Cohen's "Hallelujah." For children hoping beyond hope that school would be canceled, they couldn't have selected a more appropriate song.
Thankfully, the pair has some major chops, and some clever new lyrics!
It's safe to say that the students and families that attend that school got the message, and so did just about everyone else in the country: the video, entitled "SCCS Announcement," has garnered more than one million views since it was posted on Tuesday morning!