School Custodian Lies on the Ground to Comfort Student With Autism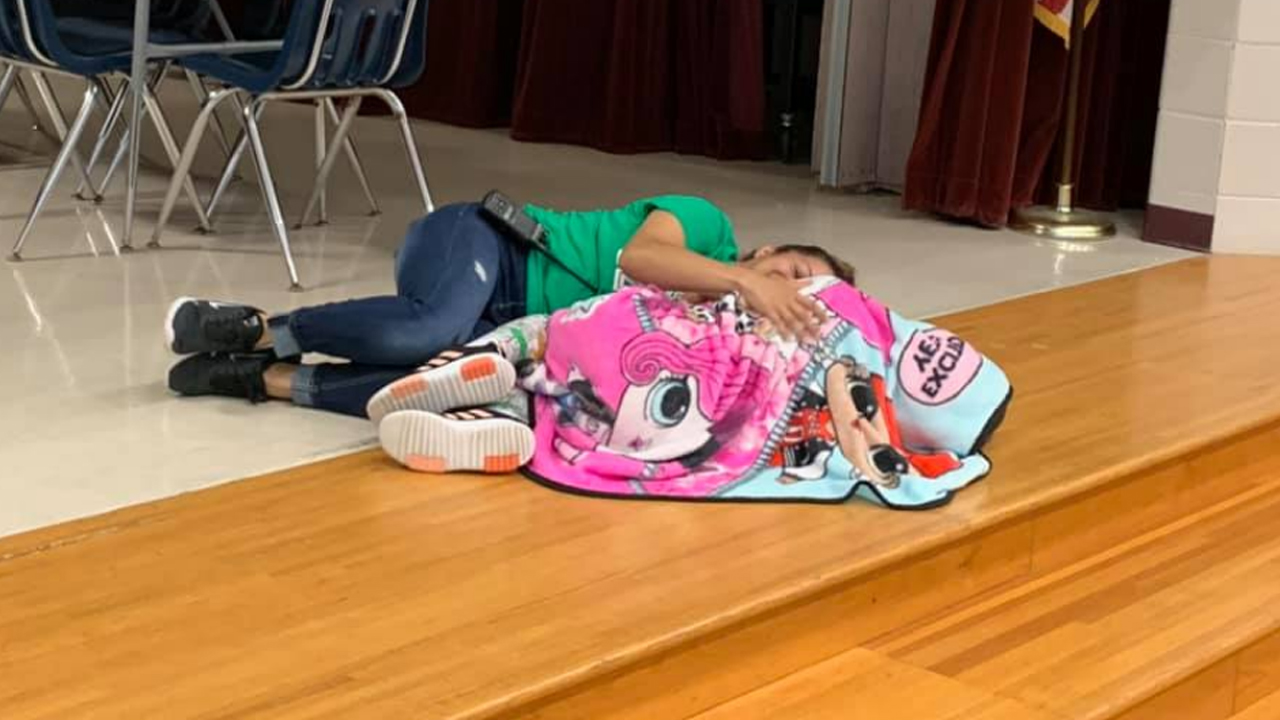 Parents of children with autism worry about how their kids will navigate overwhelming situations, especially at school. One school custodian in Texas is being hailed as an "angel" after a student's mom released a sweet photo of her helping her autistic daughter during a trying time.
Kenlee, a fourth-grader at Passmore Elementary in Alvin, Texas, got overwhelmed by the noise in the cafeteria and went to lay down with a blanket on the stage in the cafeteria. When the custodian, Mrs. Esther, saw the girl, she lay down next to her to provide some comfort.
Our school custodian is literally the best, sweetest individual in the world…" the mom wrote in her social media post (which naturally went viral). "All schools should be so lucky to have their own Angel on campus."
"This goes to show you that a kind word, a hug, and a little compassion are all it takes to make a huge difference in a child's life," the school district wrote on Facebook.
Her mom said the custodian always greets her daughter with a hug and kind words, which her daughter adores.
Principal Natalie Hoskins explained that Mrs. Esther has always gone above and beyond for students.
"Last year, we had a kiddo who didn't have family come to any parties, so she would come and be that student's family," she told Today. "She will wash clothes if a child has an accident or gets muddy…all she wants to do is help."