Science Class Assignment Rocks Girl's World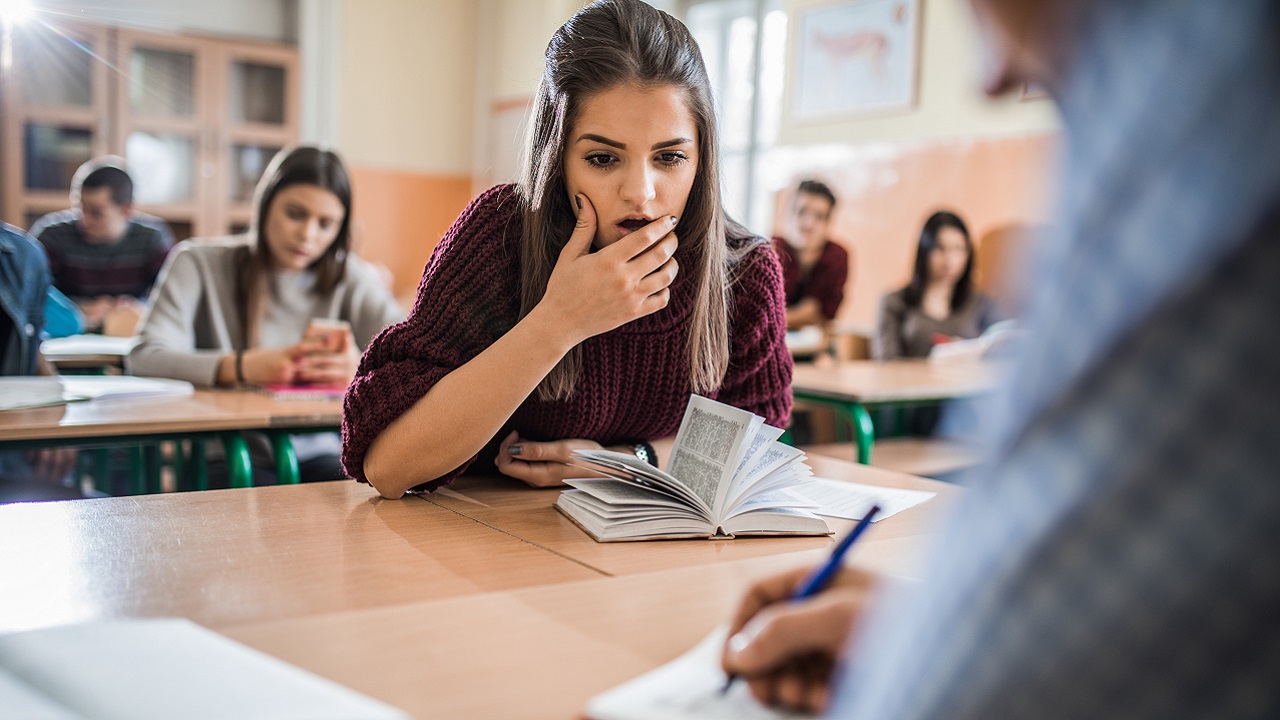 Mom had some explaining to do
I'll be honest, I don't remember much from my science classes: a little something about osmosis, what a dissected frog smells like, that time my friend Tim asked Mr. Winters if a woman could give birth to a snake, and a few other things. But that's about it.
Something tells me that the woman who had her story go viral on Twitter last week won't forget what science class at California State University taught her anytime soon.
It all started with what should have been a pretty standard and innocuous lesson about blood types. But while using a Punnet Square to trace the way her parents blood types influenced her own, one student noticed something that didn't quite compute.
The shock was so extreme that two classmates took to Twitter – unbeknownst to each other! – to share the story.
Tweeter @infinityontina thought the girl had discovered she'd been adopted…
im in bio class and we're going over blood type and uhhh…. i think a girl just found out she was adopted omgggggggksnfkekdjjd

— ohhhh honey! (@infinityontina) February 20, 2018
But it turns out she did't have all the details.
Thankfully, @anyahettich did, and she started a thread that laid out what sounds like the plot of a soap opera. The girl hadn't been adopted, but her father wasn't actually her father…
[tweet 966368035035475968 hide_thread='true']
The assignment should have been simple, and it surely was for most of the students. But for this one, things weren't lining up.
[tweet 966368102236606464 hide_thread='true']
HEr parents' blood types shouldn't have yielded any offspring with the blood type she had.
[tweet 966368149187706880 hide_thread='true']
She went home to investigate and when she got back to class, the professor followed up…
[tweet 966368434345791488 hide_thread='true']
And things got real.
[tweet 966368555003297792 hide_thread='true']
[tweet 966368703401967616 hide_thread='true']
DRAMA.
[tweet 966368973250969602 hide_thread='true']
[tweet 966369131434975232 hide_thread='true']
Her mother had kept this a secret from her daughter and her husband for some 21 years, and all it took for the skeleton to get dug up was one unwitting science professor! (About the only thing that could make this more insane is if the professor KNEW all along and planned the blood test assignment on purpose.)
Twitter was rapt, liking Anya's original tweet 287,000 times and retweeting it nearly half as many. Hopefully they stuck around to see the end, which was perhaps the least shocking aspect of the entire saga.
[tweet 966369201991557120 hide_thread='true']
Yeah, that makes sense.