ScreenTime is a recurring column where Matt McC reviews the movies and shows his daughter forces him to watch.
First impressions aren't everything. Sometimes a movie's inner beauty reveals itself only after a rewatch or two. To that end, here are two reviews of the Dreamworks Animated feature Kung Fu Panda, separated by six months and 182 viewings.
Kung Fu Panda Review: Watch #1, May 3, 2017
Kung Fu Panda is the story of Po, a young panda and kung fu fan voiced by Jack Black. After an accident causes him to be picked as the legendary Dragon Warrior, he has to leave his father's noodle shop and train with kung fu legends The Furious Five in order to fulfill his destiny of defeating the evil tiger Tai Lung.
It's a simple tale of overcoming adversity and learning to play to your strengths. It is told strongly with a concise script and competent direction. Much of the humor may be a little too slapstick for adults but excellent voice work from an all-star cast makes even the silliest gags land nicely. An okay film that kept my daughter entertained, but not substantial enough to be worth a rewatch.
Kung Fu Panda Review: Watch #183, November 2, 2017
Iconic New Yorker film critic Pauline Kael notoriously only ever watched movies once. As she once told famed author Francis Davis, "I'm astonished when I talk to really good critics, who… will see a film eight or ten or twelve times. I don't see how they can do it without hating the movie."
Those critics, however, would surely argue that the artistry of a great film cannot be appreciated in a single viewing, that in order to fully appreciate such a film, one must devote themselves to it, to learn to live and to breathe it. This is why I watch 2008's Kung Fu Panda every single night of the week.
Every evening, entirely of my own volition, without anyone prompting me or screaming "PAAAADDDAAAAAA" so loudly the neighbors call animal control, I sit down with a select audience and a bowl of dry cheerios to enjoy one of the decade's foremost animated Jack Black performances.
The Profundity Of Small Moments
Kael, sadly, did not live to witness this stirring tale of the rotund panda who, against all odds, became a kung fu legend. If she had, she would no doubt have been entranced by Po's antics, and swept up in the grand arc of his story. She may even have had time to appreciate the aesthetic beauty of shots such as this one, during Tai Lung's thrilling escape.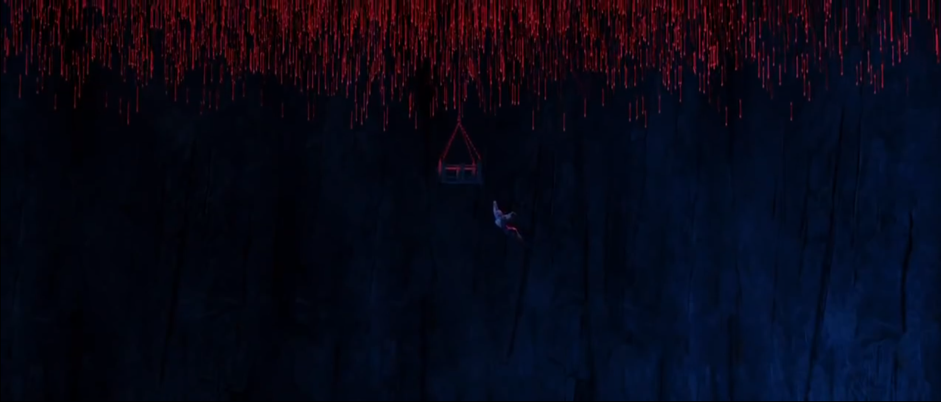 But she would not, in a single viewing, have been able to appreciate the transcendental hilarity of this scene, in which Po smashes his face against a wall. A scene which has never failed to produce peals of laughter from the audience at every single one of my nightly screenings.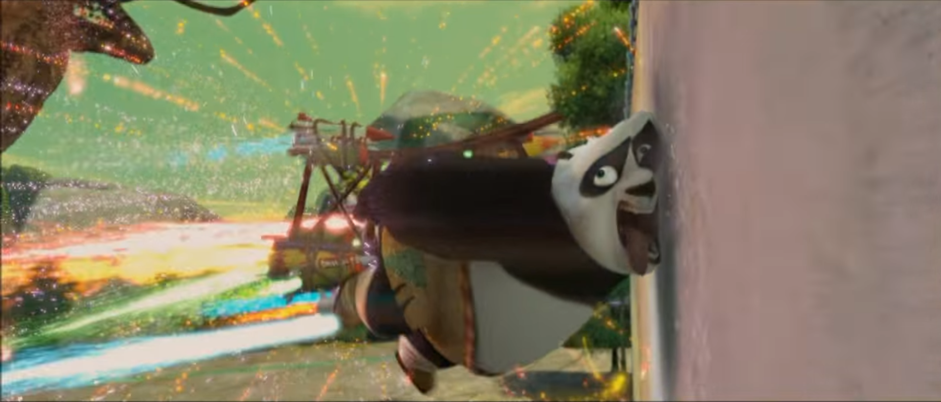 Kael's viewing may have allowed her to appreciate the subtle thematic foreshadowing in this transition, where Tai Lung's shadow briefly darkens the entirety of the Valley of Peace before fading into memory.

But it is only after multiple viewings that one begins to understand what it is that compels audiences world-wide, upon seeing this flashback of an infant Tai Lung training with his new master, to yell, "BABY LION, DADDY! SEE? SEE?"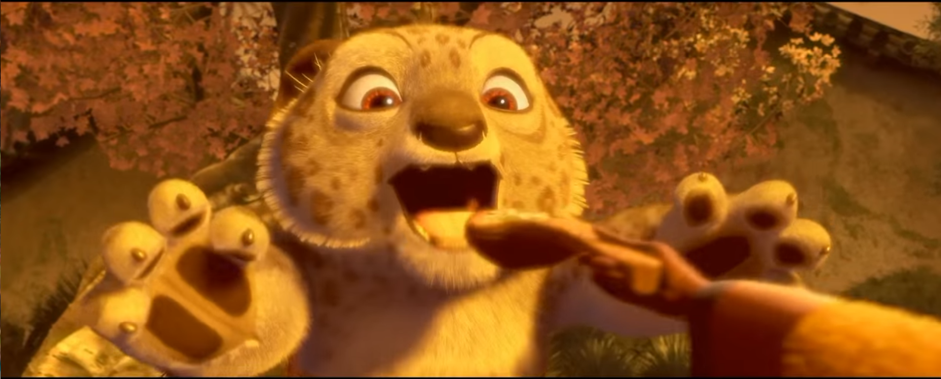 A Reverie of Obsession
It is not surprising that "Padda" rewards such dedication: it is a film about dedication, about obsession, about loving something so much it's all you think and dream about. When Po yells "I love Kung Fuuuuuuuu," it comes after a montage depicting the lengths to which he'll go for a glimpse of his obsession. When we yell it along with him, it comes after what feels like a lifetime of staring at the object of ours.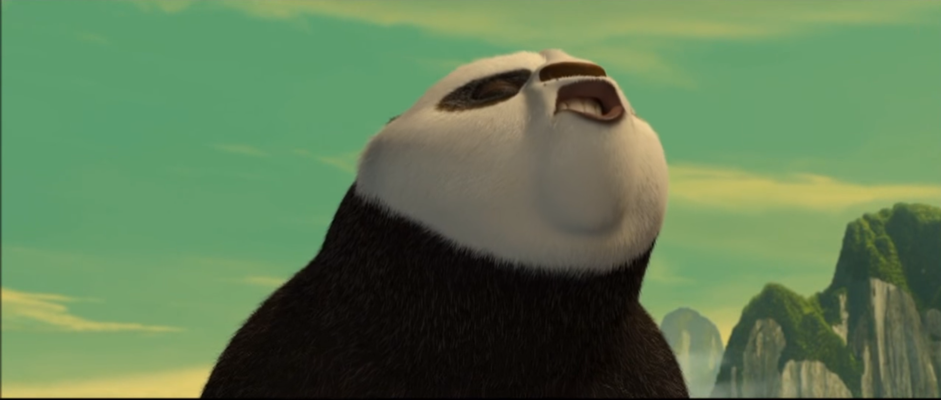 It is thus extremely fitting that a movie that opens with the lushly-rendered dream of an infatuated fan should inspire such love that fans of all ages begin their day by screaming, "WATCH PADDA. WATCH PADDA NOW!!!" before they've even fully opened their eyes.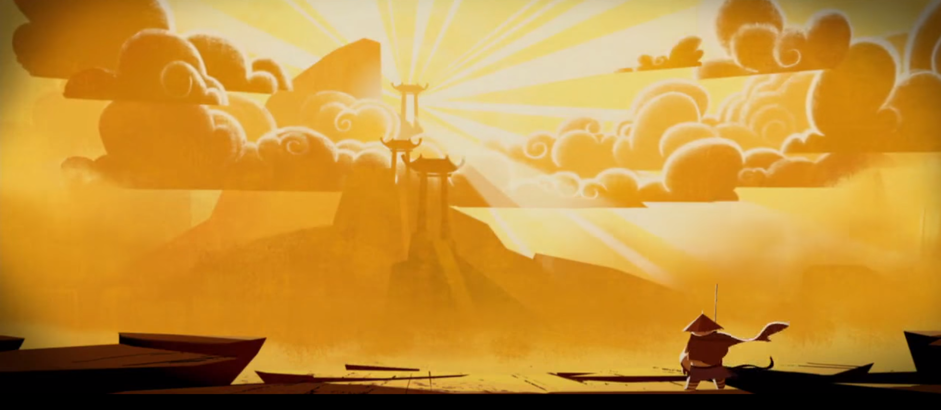 A Life of Love
Some may be content to experience Kung Fu Panda fleetingly, to watch once, then move on. But true joy can be found in a deeper experience, in immersing yourself in "Padda" day after day, even when you don't want to, even when you're exhausted, or pissed off, or bored out of your damn mind. Profound insights come when you dedicate your life to something, and rededicate yourself to it every single day. After all, isn't that what love is?