Season 2 of The Mandalorian Rumored to Explain the Emperor's Return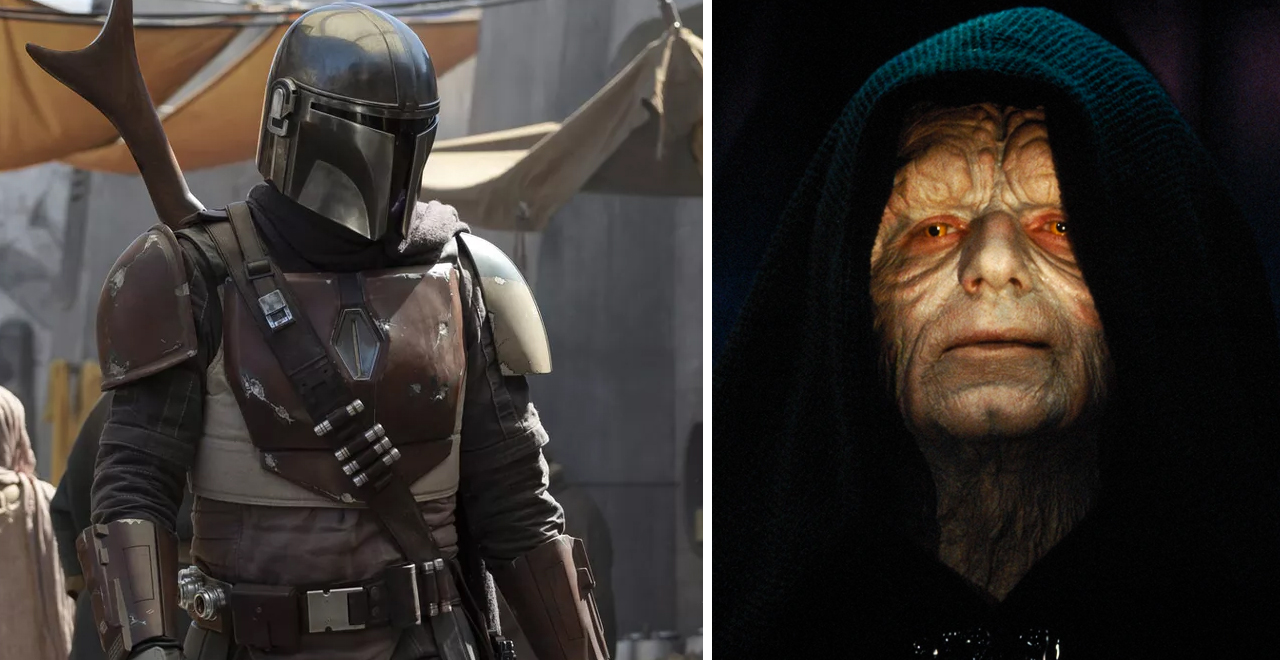 Whether you loved The Rise of Skywalker or hated it, we can all agree on one thing: it happened. We can also agree that the Emperor's return was surprising, and some of us probably agree that it didn't make a lot of sense and was mostly just a ham-handed attempt to connect the new trilogy to the old trilogy via the original movies' Big Bad. Even though Palpatine's name hadn't been mentioned in either The Force Awakens of The Last Jedi.
Regardless of how you feel about the use of the Emperor in ROS, his reemergence was unexpected and largely unexplained. Despite conversations with both Kylo Ren and Rey and hints about cloning and resurrection that were dropped in both this movie and the prequel trilogy (not to mention the cartoons and various other properties within the Star Wars expanded universe), we never got a clear sense of exactly how the Emperor made his return.
But it seems like we might. On Disney+.
The Mandalorian returns for a second season later this year, and rumors are swirling that the Emperor may play a role this time around. We Got This Covered, a hotbed of breaking Star Wars news, is reporting that when Mando and friends return this fall, we'll learn how Palpatine was revived – and by whom.
Here's how We Got This Covered is hearing it:
From what we understand, Giancarlo Esposito's Moff Gideon will be unveiled as the one behind Palpatine's resurrection. The show's big bad was already established in season 1 to have been a loyal Imperial officer, with Gideon now commanding his own remnant of the Empire's Stormtrooper army. According to our intel, Gideon will soon come across Palpatine's body somehow and conduct experiments on it concerning both the Force and cloning. The specifics are still a bit unclear, but this is apparently what will bring Darth Sidious back to life, teeing up his role in the Sequel Trilogy.
So Giancarlo Esposito's Moff Gideon, effectively introduced in the final two episodes of the Mandalorian's first season will be the one behind the Emperor's return, though it's yet to be seen exactly how he manages it. Obviously magic and cloning are involved, but what's his endgame? Does Baby Yoda have anything to do with it? There has been speculation that the adorable little guy is a clone of Yoda himself, perhaps that is part of why Gideon is after him.
How do you feel about this? Do you like the intertwining of the movies and the first live-action Star Wars show? Would you prefer they remain separate? Do you care about the Emperor? How do you feel about sand? Personally I hate it. It's coarse, and rough, and irritating, and it gets everywhere!