Sesame Street Addresses Addiction With New Puppet Karli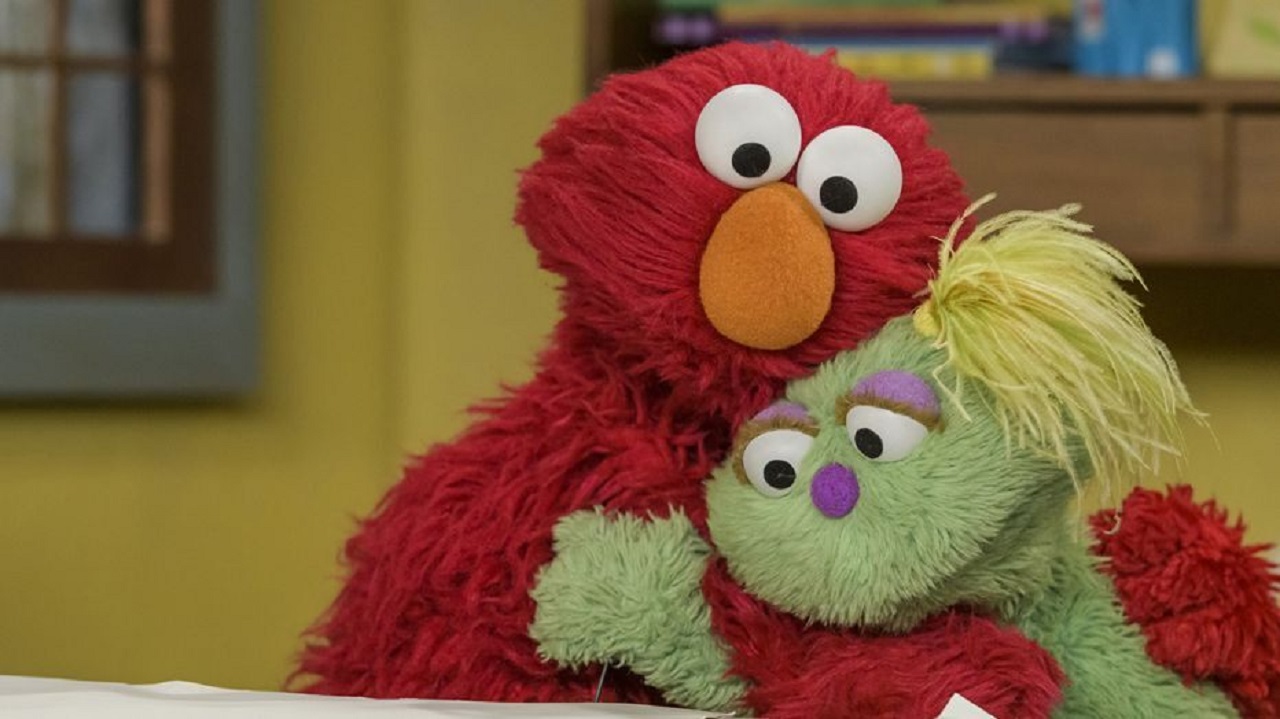 Sesame Street has a reputation as one of the best children's television shows, and for good reason. Having been on the air for some 50 years now, the show has been at the forefront of teaching children positive lessons, as well as their ABCs and 123s, for decades.
Big Bird and the gang have never shied away from controversy either, always doing their best to incorporate some of the real-world concerns the kids watching might be dealing with. In previous years, the show has addressed topics like divorce, autism, parents in prison, foster care, and more. They recently added a new muppet to the mix to address an increasingly perilous and proliferating issue: opioid addiction.
Millions of children watch Sesame Street, and data shows that 5.7 million kids live in a home with a parent suffering from opioid dependency. There is bound to be some overlap, and so the show is tackling the topic head-on, via Karli, a new puppet with bright-green fur and yellow hair. The genius of the show is its ability to relate to kids via their puppets, even when covering difficult issues like drug addiction.
"There's nothing else out there that addresses substance abuse for young, young kids from their perspective," said Kama Einhorn, a senior content manager with Sesame Workshop said. "It's also a chance to model to adults a way to explain what they're going through to kids and to offer simple strategies to cope…Even a parent at their most vulnerable — at the worst of their struggle — can take one thing away when they watch it with their kids, then that serves the purpose."
On her debut episode, Karli was joined by 10-year-old Salia Woodbury, whose parents are both recovering addicts. Their exchange confronted the topic in terms young kids can grasp, and drove home some of Sesame Street's most enduring values: empathy and compassion.
"My mom and dad told me that addiction is a sickness," Salia said.
"Yeah, a sickness that makes people feel like they have to take drugs or drink alcohol to feel OK. My mom was having a hard time with addiction and I felt like my family was the only one going through it. But now I've met so many other kids like us. It makes me feel like we're not alone," the puppet continued.
"Right, we're not alone," Salia responded. "And it's OK to open up to people about our feelings."
The segments are online-only and are supplemented with others that tackle that feature Elmo's dad, Louie, discussing addiction as a sickness, and Karli mentioning the special meetings her parents attend.
Children's therapist Jerry Moe spoke to Los Angeles's Fox9 about the benefits of Sesame Street covering this tough topic.
"These boys and girls are the first to get hurt and, unfortunately, the last to get help," he said. "For them to see Karli and learn that it's not their fault and this stuff is hard to talk about and it's OK to have these feelings, that's important. And that there's hope."