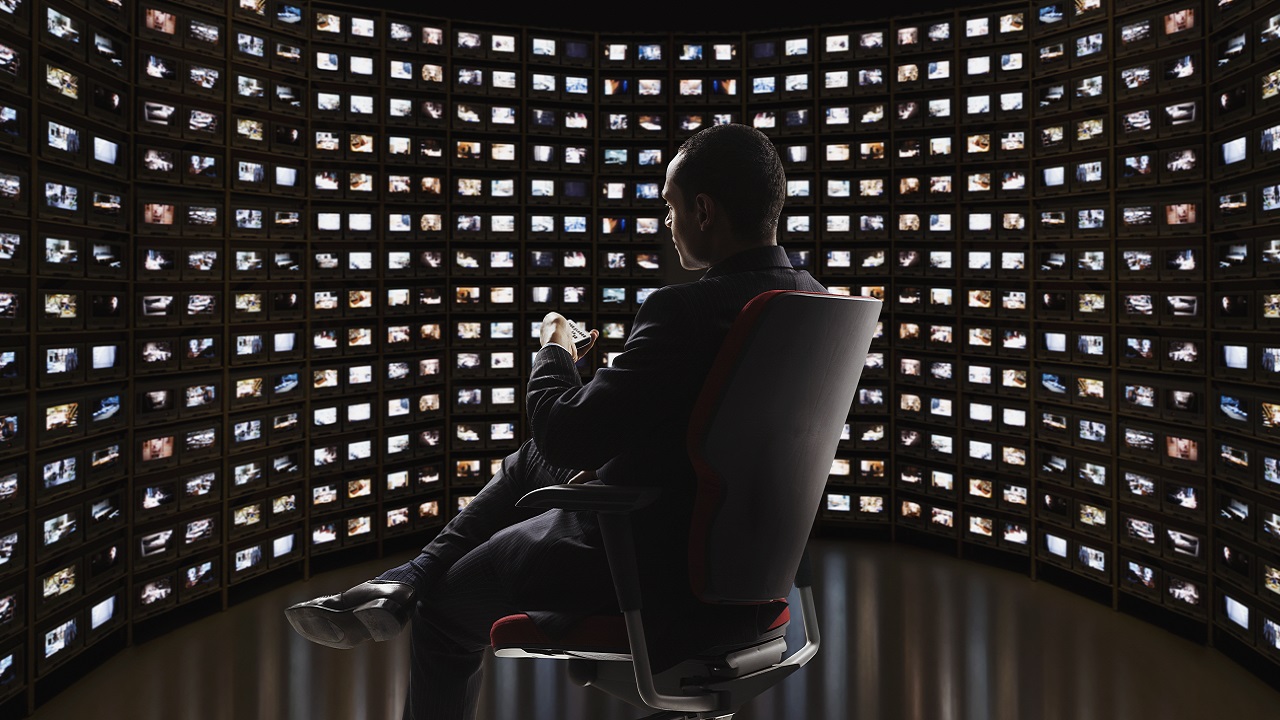 Credit: Getty Images/Hoxton/Paul Bradbury
Soon, they'll be able to find you anywhere you speak
Big Brother is listening to you. Still. And now he's got some new tricks up his sleeve.
Thanks to Edward Snowden, we already know that the government spies on us. Now, based on information within the documents the former NSA contractor provided back in 2013, they're dangerously close to being able to track us all down merely by the sound of our voices.
Which can be captured via pretty much anything that has a microphone. Fun!
An article published in The Intercept details the NSA's efforts to perfect voice-recognition technology, and some of the details are, shall we say, alarming.
Snowden himself tweeted out the article, which is the result of digging through the trove of documents he absconded with in 2013.
Here's the (new) report describing how NSA is laying the groundwork to track people down through the microphones around us every day (your phone calls, a friend's laptop, the phone next to you on the train, that Amazon Echo on the shelf...): https://t.co/EPuPhzG2UW https://t.co/KjMkZPa21u

— Edward Snowden (@Snowden) January 19, 2018
The details of the technology are insane, and that's before you consider the fact that those details are from documents that are already nearly five years old.
https://twitter.com/AndrewDFish/status/954386551701671936
Jake Laperruque, Senior Counsel at the Constitution Project, works in the realm of government surveillance and digital privacy, and he launched a Twitter thread in response to the article that might keep you up at night.
https://twitter.com/jetpack/status/954403184843378689
To put it in terms you might more easily understand, he compares the NSA's tech to Bruce Wayne's scary device in The Dark Knight:
https://twitter.com/jetpack/status/954403265747259393
Suddenly those home speakers you have are the least of your concerns:
https://twitter.com/jetpack/status/954403386375524358
But hey, at least there are laws against this kind of thing.
https://twitter.com/jetpack/status/954403445255163904
Gulp.
To further increase your anxiety, Jake posits an unsettling, "where is the Joker?" scenario:
https://twitter.com/jetpack/status/954403495435816969
And asks everyone to remain vigilant.
https://twitter.com/jetpack/status/954403541422133249
The Intercept's story is rife with terrifying details about invasions of privacy, indiscriminate targeting, and technology that is advancing far faster than the laws surrounding its use are able to.
As science and technology continue to make things that once seemed like science-fiction, or "Black Mirror," possible, guidelines curtailing the government's use of such technology becomes increasingly important.
Not that laws have ever stopped the government before.