Shh! The NSA Can Identify Your Voice!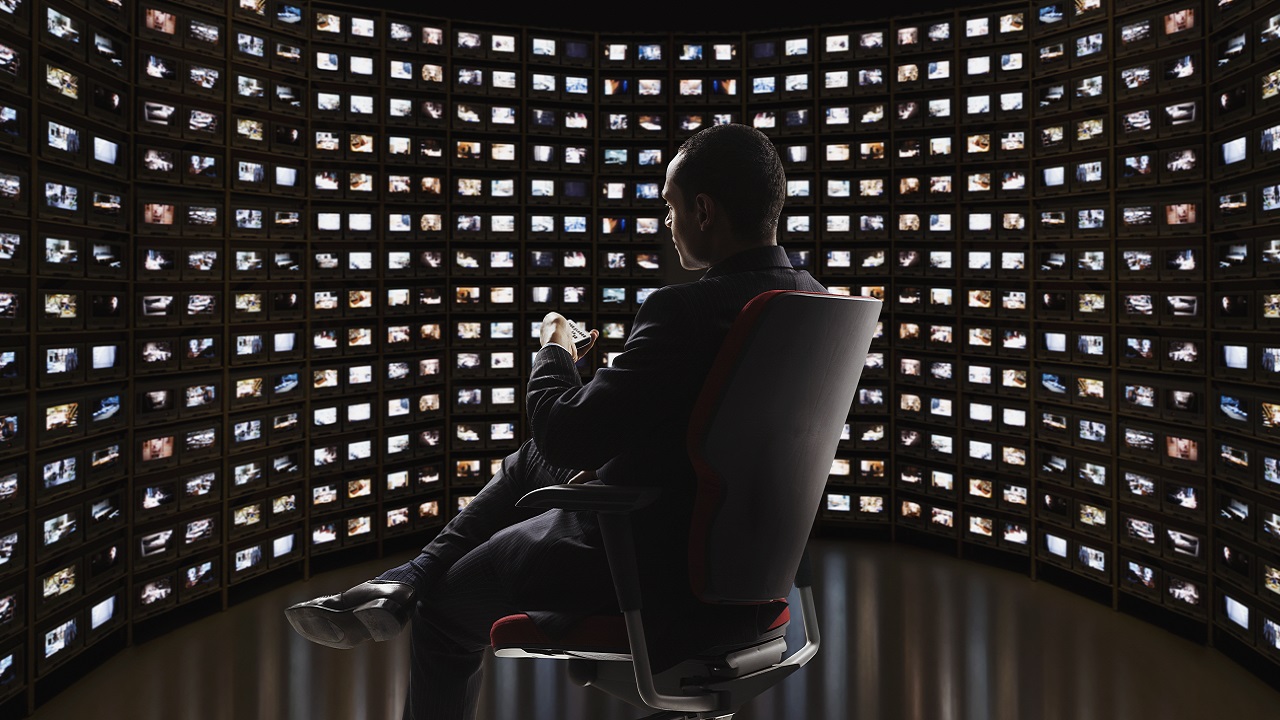 Soon, they'll be able to find you anywhere you speak
Big Brother is listening to you. Still. And now he's got some new tricks up his sleeve.
Thanks to Edward Snowden, we already know that the government spies on us. Now, based on information within the documents the former NSA contractor provided back in 2013, they're dangerously close to being able to track us all down merely by the sound of our voices.
Which can be captured via pretty much anything that has a microphone. Fun!
An article published in The Intercept details the NSA's efforts to perfect voice-recognition technology, and some of the details are, shall we say, alarming.
Snowden himself tweeted out the article, which is the result of digging through the trove of documents he absconded with in 2013.
Here's the (new) report describing how NSA is laying the groundwork to track people down through the microphones around us every day (your phone calls, a friend's laptop, the phone next to you on the train, that Amazon Echo on the shelf...): https://t.co/EPuPhzG2UW https://t.co/KjMkZPa21u

— Edward Snowden (@Snowden) January 19, 2018
The details of the technology are insane, and that's before you consider the fact that those details are from documents that are already nearly five years old.
This article is based on Snowden documents (2013). Just imagine how far the NSA's voice processing abilities have advanced since then. https://t.co/DsODDYckfc

— Andrew Fishman (@AndrewDFish) January 19, 2018
Jake Laperruque, Senior Counsel at the Constitution Project, works in the realm of government surveillance and digital privacy, and he launched a Twitter thread in response to the article that might keep you up at night.
Then there are the extreme issues about mass scans. This tech could be used to locate individuals if the government hijacked a large number of mics and listened for a particular voice print 4/10

— ????Jake Laperruque???? (@JakeLaperruque) January 19, 2018
To put it in terms you might more easily understand, he compares the NSA's tech to Bruce Wayne's scary device in The Dark Knight:
Remember that scene in The Dark Knight where Batman makes a hyberbolic crazy surveillance system that uses all phones to find the Joker based on his voice? That could actually happen 5/10 pic.twitter.com/JSQMmzEQO6

— ????Jake Laperruque???? (@JakeLaperruque) January 19, 2018
Suddenly those home speakers you have are the least of your concerns:
Lot of focus on audio surveillance has been on Amazon Echo and Google Home, and those do have strong ability to pick up audio
But as @trevortimm notes in the piece, we have mics around us all the time. You're reading this on a laptop or cellphone - that has a mic too! 7/10

— ????Jake Laperruque???? (@JakeLaperruque) January 19, 2018
But hey, at least there are laws against this kind of thing.
But wouldn't mass audio scans be unconstitutional?
It's disturbingly unclear. The FISA Court has ruled that automated scanning content in the FISA 702 "Upstream" program and scanning all Yahoo emails (https://t.co/fq44tPCqzT) was NOT a search 8/10

— ????Jake Laperruque???? (@JakeLaperruque) January 19, 2018
Gulp.
To further increase your anxiety, Jake posits an unsettling, "where is the Joker?" scenario:
So imagine a similar scenario: The government wants to locate someone. They have a voice print. They go to court and ask to access 10 million mics across a city to conduct a "automated voice print scan" and find them. This frighteningly seems like a real possibility 9/10

— ????Jake Laperruque???? (@JakeLaperruque) January 19, 2018
And asks everyone to remain vigilant.
The ramifications of this technology are profound, and we need to follow up from this report and keep digging on how this tech works, how accurate it is, how the government uses it, and what it might do in the future 10/10

— ????Jake Laperruque???? (@JakeLaperruque) January 19, 2018
The Intercept's story is rife with terrifying details about invasions of privacy, indiscriminate targeting, and technology that is advancing far faster than the laws surrounding its use are able to.
As science and technology continue to make things that once seemed like science-fiction, or "Black Mirror," possible, guidelines curtailing the government's use of such technology becomes increasingly important.
Not that laws have ever stopped the government before.