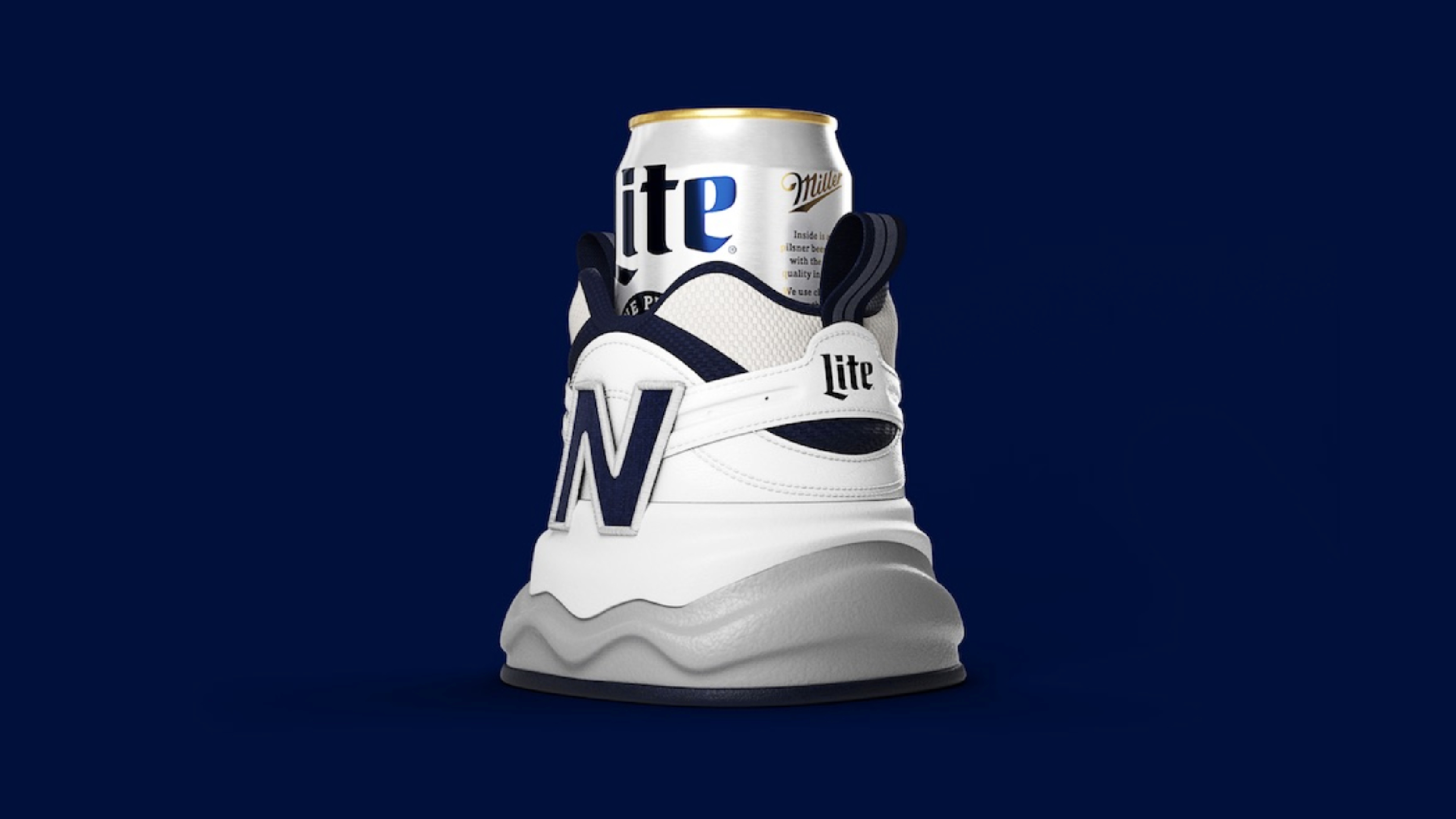 Credit: New Balance/Miller
We've seen many great beer koozies for dads. We've even made some of them. But the time has come to crown a new GOAT. New Balance is turning their famous Dad Shoe into beer koozies called "the Shoezie."
View this post on Instagram
I truly can't believe it's taken them this long to expand into other things dads like, such as BEER. You throw the New Balances on to mow the lawn, and then you throw the Shoezie on your beer to cool off while you proudly admire your lawncare skills.
The revolutionary product uses the same materials as the infamous sneakers including a rubber sole and breathable leather. The design is identical to their Dad Shoe (624 Trainers) and is the second-most perfect Father's Day gift ever (outside of The Dad Instruction Manual, of course).
A Miller Lite spokesman said the beer company is proud to celebrate "all things beer and all things dad, and the Shoezie does just that…Together, we want to thank all dads out there for keeping the grass cut, grilling those perfect meats, and agreeing to the family dog."
You can get a Shoezie on Father's Day by going to TheShoezie.com.