2001 Has Finally Arrived: Strange Metal Monolith Discovered in Utah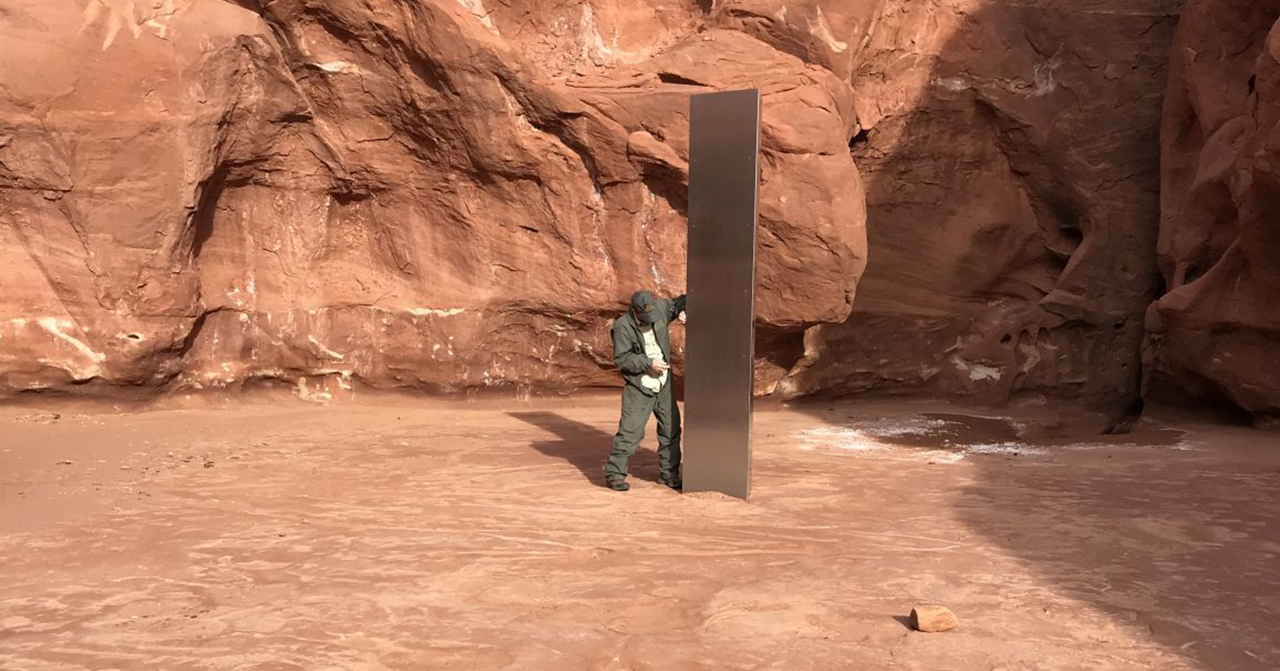 After everything else that's happened in 2020 (new "footage" of the Loch Ness Monster, an alien task force), would it be all that surprising if it ended with a giant star baby?
That's the question many people are asking after a strange structure, reminiscent of something out of Stanley Kubrick's landmark science-fiction classic 2001, was spotted deep in the Utah desert.
According to CNN, a team from the Utah Department of Public Safety's Aero division was floating around southeastern Utan in their helicopter when they spotted an unusual object sticking out of the ground.
"One of the biologists … spotted it, and we just happened to fly directly over the top of it," pilot Bret Hutchings said. "He was like, 'Whoa, whoa, whoa, turn around, turn around!' And I was like, 'What.' And he's like, 'There's this thing back there — we've got to go look at it!'"
"It" is a piece of silver metal, about 10-12 feet high, and, according to Hutchings, it looked like it had been deliberately placed there, rather than having sprouted. The structure immediately brought to mind the large black monolith that features in 2001 and causes some strange reactions in both primates and humans.
Thankfully, neither Hutchings nor his fellow team members were suddenly compelled to fashion weapons and attack each other. Nor does Hutchings attribute anything especially bizarre to the silver monolith's presence
"I'm assuming it's some new wave artist or something or, you know, somebody that was a big ("2001: A Space Odyssey") fan," he speculated. As opposed to, ya know, an alien. But the pilot wasn't taking any chances.
"We were kind of joking around that if one of us suddenly disappears, then the rest of us make a run for it," Hutchings said.
You can check out a photo gallery and even a few videos of the incident at the Department of Public SafetyDepartment of Public Safety.