Singing Baby Shark Stuffed Animals Are Here to Attack Your Mind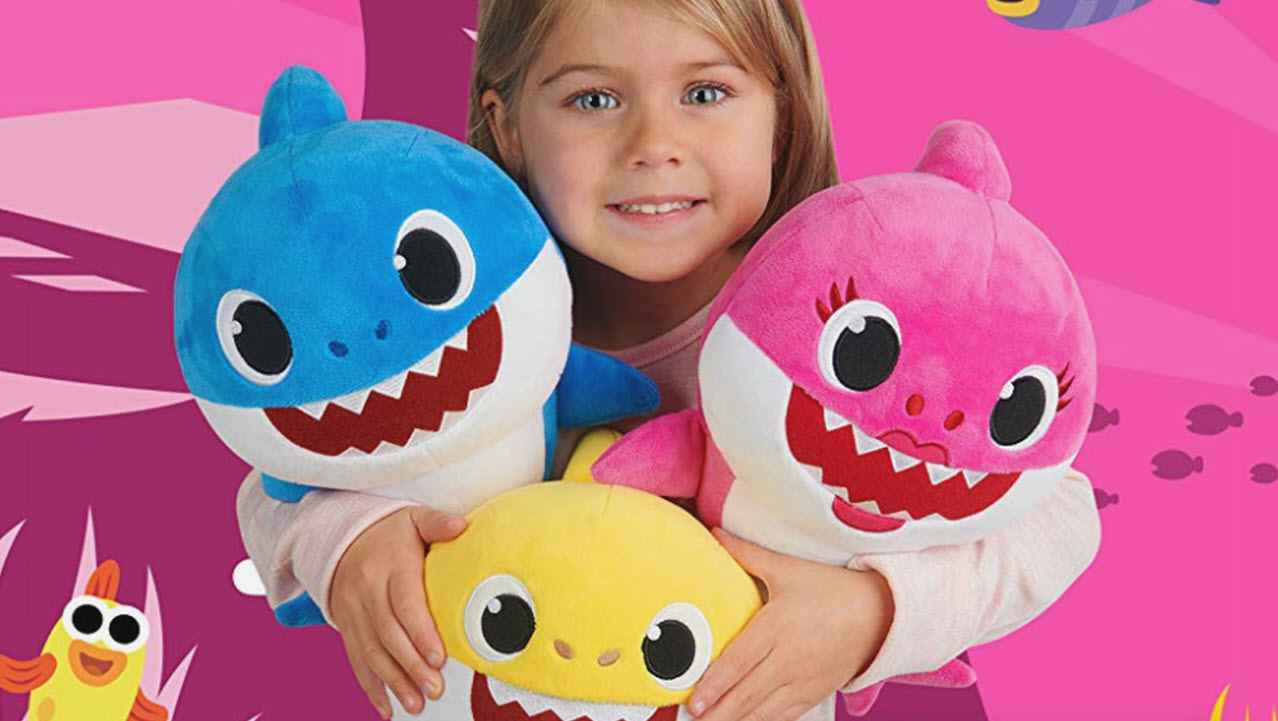 Parenting brings with it many nightmares, from the terrors of teething to the perils of potty training, from the catastrophe of co-sleeping to the limitless fear of lice-checks. But there is perhaps nothing more scary to a parent than a persistent earworm. And when you're around toddlers and young children, there is no escaping the dreaded drone of some insipid, annoying, disgustingly catchy melody.
And now you can put one of the worst offenders under the tree! Do do do do do…
That's right, the makers of the dreaded Baby Shark song are here to haunt your Christmas with a brand-new children's toy that puts that stupid song at their fingertips, and therefore right inside your head, for the foreseeable future!
Now kids don't have to turn to YouTube to listen to the Baby Shark Dance because you can wrap it up and gift it right to them in the form of an adorable new plush doll!
WowWee has created Baby Shark stuffed animals that play that inescapable song with every squeeze, and you can get them on Amazon!
The dolls are available for order now and will ship out December 15th, ensuring arrival by Christmas so you can spend New Year's Eve drinking that damn song out of your head! They even include batteries, to make it easier for your kids to drive you insane by repeatedly squeezing the stomach and hearing the official Baby Shark song.
The good news is these song-singing shark dolls cost about 60 bucks, which should make it a little bit easier to justify breaking your kids' hearts when you refuse to shell out that much money for a stuffed animal that comes with a winter-long migraine. Of course, there are also the stackable plush Baby Shark Cubes, that'll run you about half as much, at $30 per.
No parent wants to let their kids down, especially at Christmas, but sometimes you need to ask yourself what's more important: their happiness or your sanity?
Choose wisely.