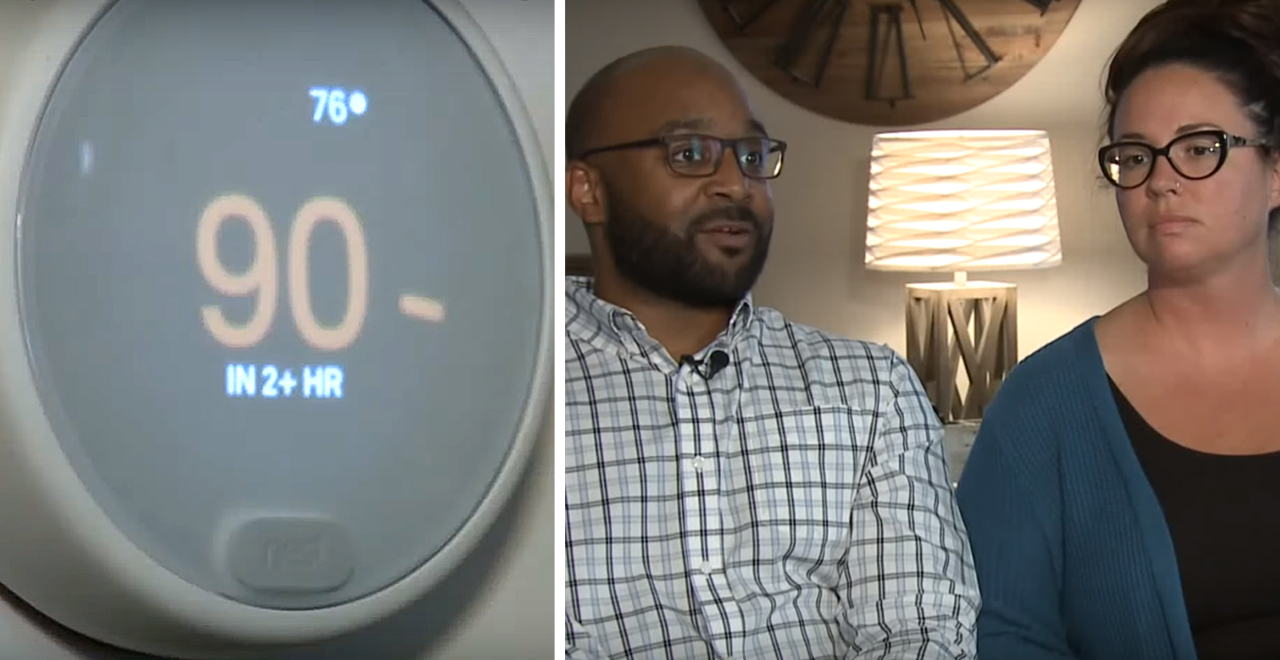 Credit: YouTube/FOX6 News Milwaukee
In many ways, the frequent advances in technology are a godsend. We have better TVs, access to unlimited information, an astonishing level of convenience, and touch screens and voice-activated devices generally make it seem like we're living in the future.
There are drawbacks to this increase in technology comes the occasional drawback, like access to too much information, an obtrusive dependence on our devices, and the constant looming threat of loss of privacy. All of these things are trade-offs most of us are willing to make, or, at the very least, too far down the road to reverse.
But there are some things a man simply can't stand. One of them is when someone tries to touch his fries, another is when someone messes with his thermostat.
A Milwaukee man and his wife faced that very threat recently when his newly installed Google Nest thermostat was compromised by hackers, who promptly began messing with their home.
Samantha and Lamont Westmoreland at first suspected a glitch when they saw that their thermostat was turned up to 90 degrees. Soon it became apparent that something else was going on when a voice began speaking through one of their home's cameras and playing vulgar music.
"So I unplugged it and turned it facing the ceiling," Westmoreland said, before telling Fox 6 in Milwaukee how terrifying the situation was. "It's supposed to make me feel safe, and I didn't feel safe,"
Eventually, the couple regained control of their newly installed $700 smart home system by changing their network ID, and Google insisted in a statement to Fox that their system wasn't compromised, but the network was.
"Nest was not breached. These reports are based on customers using compromised passwords (exposed through breaches on other websites). In nearly all cases, two-factor verification eliminates this type of security risk. Nest users have the option to migrate to a Google Account, giving them access to additional tools and automatic security protections such as Suspicious activity detection, 2-Step Verification and Security Checkup. Millions of users have signed up for two-factor verification."
Regardless of how it happened, those hackers better watch their backs, because you simply don't mess with another man's thermostat.
Watch the video: