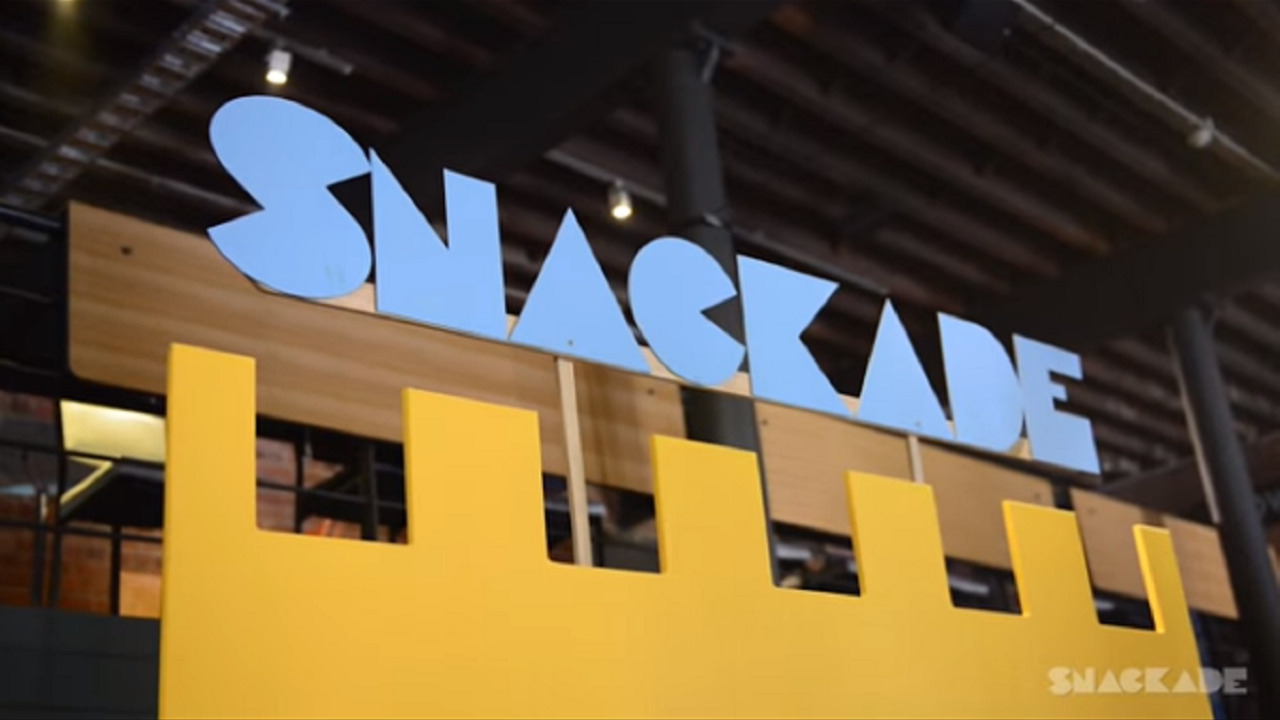 Credit: Snackade
How could this go wrong?
A few years ago, a few "barcades" started popping up. Barcades are bars that are filled with arcade games and they seemed like a can't miss idea. Drinking and fake-driving, shooting big game, and playing Pac-Man? They must be a gold mine.
But they might be about to get some competition with an exciting new concept that combines the word "arcade" with another word and seems equally hellbent on making sure people stay fat and lazy as humanity inches ever closer to the disastrous future foretold in Pixar's WALL-E.
It's called the "Snackade" and it's billed as "the (world's first?) snack-dispensing video game arcade machine."
It doesn't include beer, it does reward your video game success with, you guessed it, snacks!
The creators of the Snackade spoke with IGN to explain the concept, which is actually pretty straightforward but has a fun twist: "Any snacks you receive in the game, you'll receive out of the game, too!"
That's right, not only do the games reward you with snacks, the rewards correspond to items in the actual game.
"We try to keep most of the snacks fairly literal – so, for example, if you're playing Super Mario and you get a mushroom, you'll actually receive a mushroom. That seems like an okay thing to do because you can't actually pick up that many mushrooms in a few minutes in Mario, and also because mushrooms are kinda funny?"
Not a big mushroom guy, but I can appreciate the concept, which requires a fair amount of sleight-of-hand from the crew behind it, as the process is not as automated as you might expect – and as they would like you to believe.
"The truth is, this is a Wizard of Oz style show. There's a lot of video switching, audio mixing and conveyor belt driving going on behind the scenes, but we're not quite smart enough to program robot arms to run this thing," the creators explained.
Currently, the Snackade only exists in Melbourne, Australia, but according to the people behind Snackade, "The dream is definitely to take Snackade abroad." So don't stop believing, America!