Sneak an Extra Drink or Ten With a Christmas Stocking Liquor Dispenser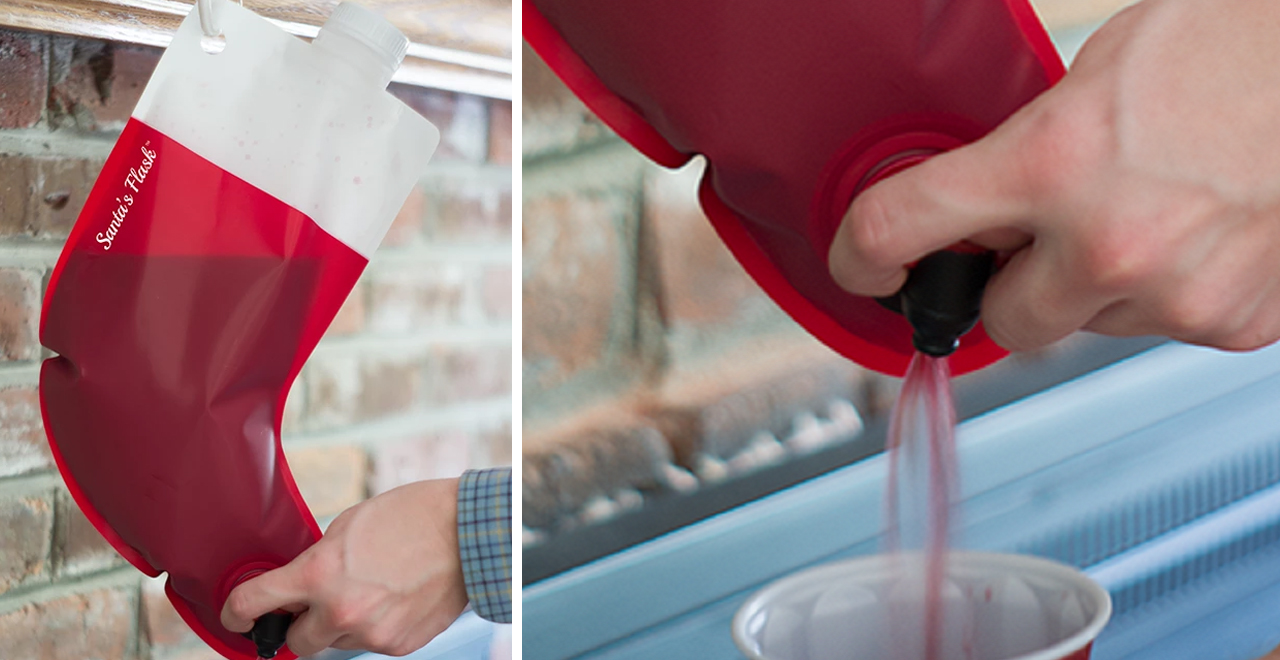 The holidays aren't the easiest time of year for everyone. Bad memories, dysfunctional families, shopping stress; a variety of reasons can make the most wonderful time of the year a little less than wonderful.
Sometimes, we need a drink or three to get through. Of course, not everyone needs to know that you need a drink, which is when pretending to go shopping but actually going to the bar, or secretly spiking your eggnog comes in.
This year, there's a new solution, and it's festive AF!
It's called "Santa's Stocking Flask Bag," and it's sort of exactly what it sounds like. A bag that serves as a flask that's hidden inside a stocking and hung by the chimney with extra-special care because the last thing you need is up to three bottles of wine spilling all over the floor.
That's right, this thing holds up to three bottles of wine, so you can hang out by the tree all night, secretly catching a buzz while merely pretending to admire the holiday decor. And it costs a mere twenty dollars!
Maybe you don't drink, maybe you're just struggling to come up with a gift idea for your secret Santa. On sale for $11, this is the perfect gift to yourself to successfully navigate the Christmas holidays for years to come.
Worse comes to worst, jolly old St. Nick gets a little extra treat when he pops down the chimney. After all, cookies and milk have to get a bit old when you're spending the night dropping off presents all over the world. Santa needs a buzz!
Grab one, or two, for next season, here.
Just a heads up, if you buy stuff using the provided links, The Dad may collect a small commission.