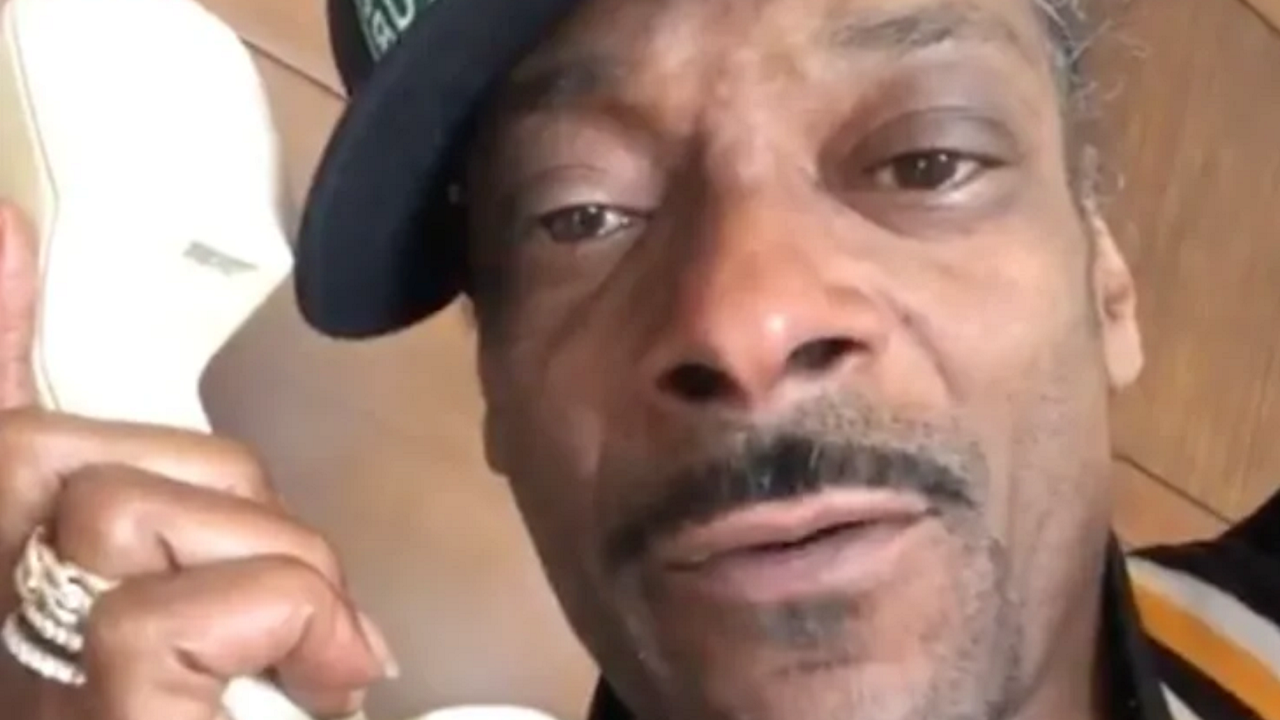 Credit: Instagram/snoopdogg
Every few weeks, some new fad takes over social media, whether it's everyone jumping on the same meme, or taking videos dancing to the same song, or filming themselves flipping bottles.
Inevitably, these trends bubble up to the celebrity level and the next thing you know, everyone on social media is ooh-ing and aah-ing over Justin Bieber and the Kardashians doing the same stupid thing their anonymous friend did the week before.
Thankfully, not every celebrity falls prey to these insipid fads.
The latest such craze is the so-called bottle cap challenge, in which a bottle is placed in the foreground of a shot and someone – John Mayer, Mariah Carey – does some elaborate move before their foot swings over and swipes the cap off to open the bottle, all in slow motion. The trend has sucked everyone in.
View this post on Instagram
Everyone except Snoop Dogg, who took to his own Instagram not to film a bottle cap challenge, but to trash the trend in an epic rant.
View this post on Instagram
He exclaims that he's "sick of this fucking bottle shit…Quit fucking kicking tops off of bottles, you goofy motherfuckers. Who the fuck making up these dumbass challenges?"
The eternally cool rapper is clearly having fun with his rant, betraying his mood with a few sneaky smiles, before wrapping things up by suggesting a new challenge and then laughing as he turns off the video.
"Here's the new challenge: Pick up a motherfucking phone and say 'shut the fuck up, biuch.' That's the new challenge, motherfuckers. *Giggles*"
Somebody call the cops. The bottle cap challenge just got got.