Socially Distant Rooftop Tennis Match Breaks out in Italy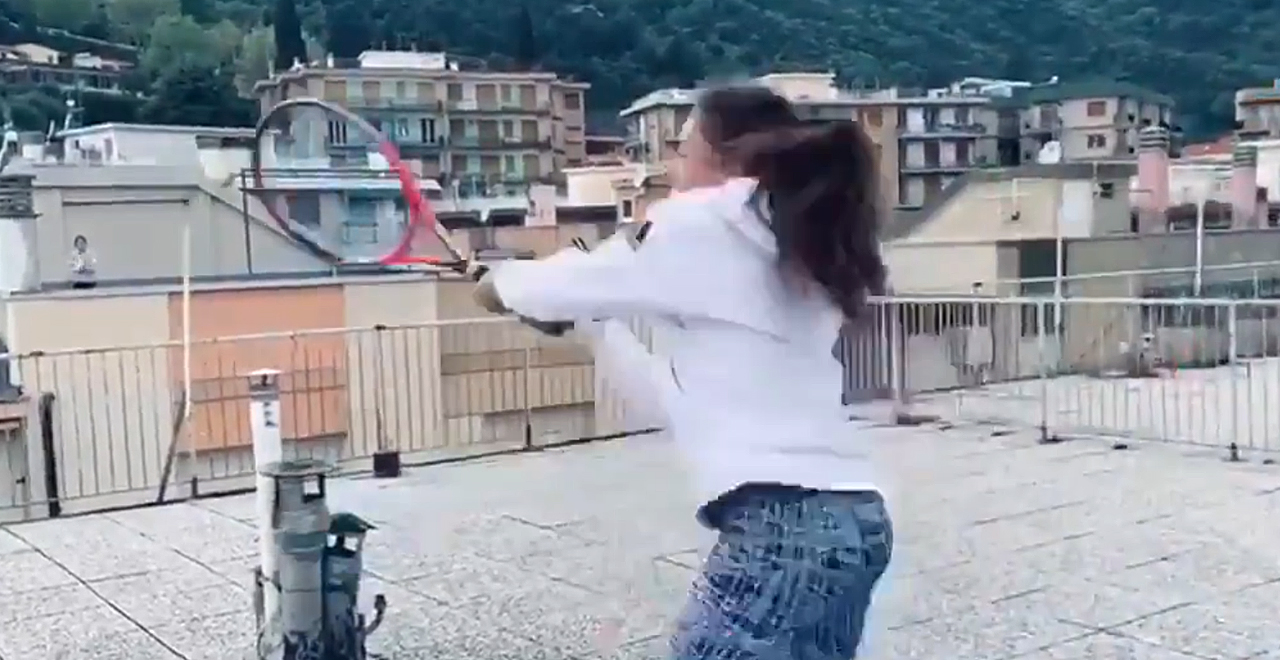 Lockdowns are a way of life around the globe, as nations struggle to contain the spread of COVID-19. Activities that many were accustomed to, such as anything involving another human being at any point, are temporarily a thing of the past. And as people are getting used to their new normal, they are getting creative. Few embody that more than a pair of young tennis players in Italy.
Stuck in lockdown, two junior players found a way to continue the game they love, while incorporating the proper amount of social distancing. They took their game to a higher level, literally, by playing on the roof. Well, on both of them. The two girls, who lived in nearby buildings, decided to make tennis work by hitting it back and forth between the roofs of their respective buildings.
Just incredible to see 💖

📍 Liguria, Italy 🇮🇹 | #tennisathome pic.twitter.com/dh8bqlvFhj

— ATP Tour (@atptour) April 18, 2020
The video quickly went viral, as several pro-tennis players and celebrities commented on their ingenuity. It wracked up more than 10 million views, as the ATP shared it with its popular #tennisathome hashtag. If we're being fair, it should be tennis at 'homes,' and this feat will never be matched….or….topped. Might as well retire the hashtag now!
Some viewers did bring up a good point, such as how much it would stink to be the ballboy working that match. But credit the young girls for finding a positive even in the tough circumstances.