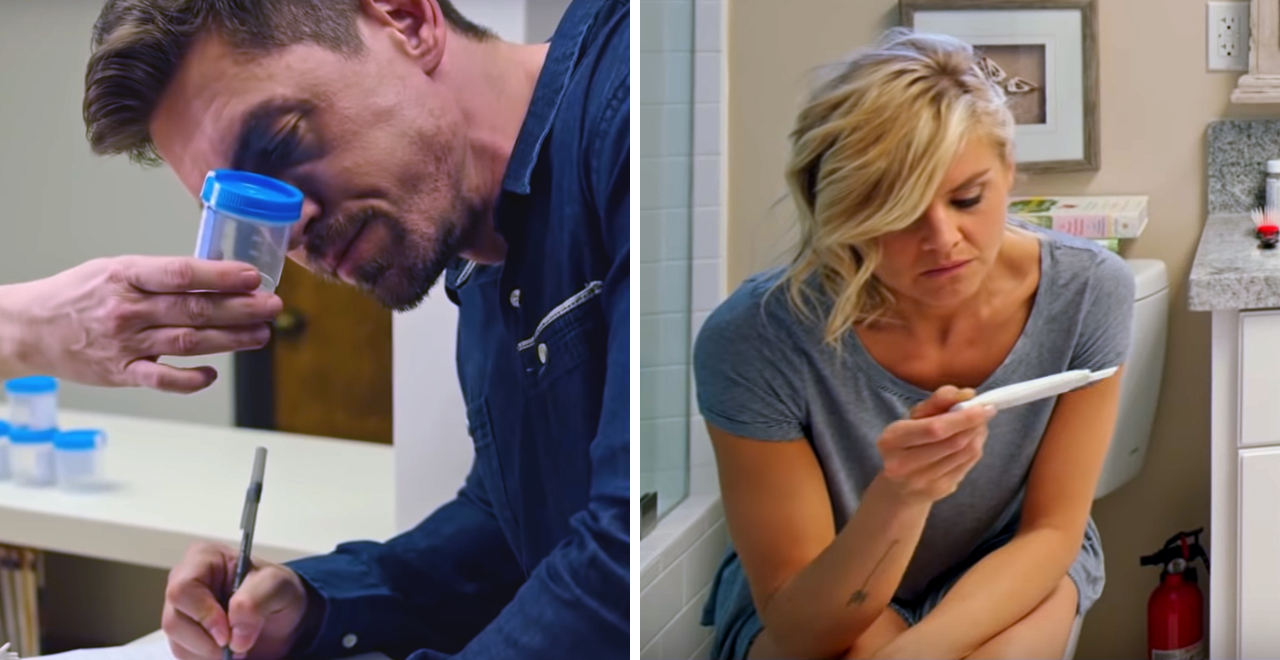 Credit: YouTube/Making Babies Movie
Getting pregnant is supposed to be easy.
At least, that's how they scare you when you're young so you don't do it by accident. As you grow up, you still expect it to be easy, especially when you want to do it on purpose. You think once you remove the goalie it's gonna happen quickly, and maybe it does. But it's not until it doesn't happen quite as quickly as you anticipated that you realize it's not all that easy.
For some people, getting pregnant is a snap. The whole goes off without a hitch and the next thing you know, they have four kids and maybe wish it had been a little less easy. For others, it's a stressful struggle that takes a while. And for many couples, it takes a lot of work, a lot of money, and some sort of assistance.
The struggles of getting pregnant are getting more play, thanks to the rise of social media and the opportunity for people to share their struggles with infertility, and miscarriages, and surrogates and more. But it's still not the sort of thing that gets talked about all that much. Which is what makes this trailer for a new movie called "Making Babies" all the more refreshing. My wife and I didn't exactly struggle, but we didn't get pregnant until we stopped trying, because babies are jerks. Regardless of where you're at in the cycle, a lot of the stuff in this trailer probably rings true.
The movie tracks a couple, played by Eliza Coupe ("Happy Endings" FTW!) and Steve Howey ("Reba," anyone? "LETTIGOOOOOO!"), who can't seem to get pregnant despite trying all the tricks, from getting tested to using drugs to downloading lunar fornication calendar apps. And while it's a comedy, it doesn't seem to be shying away from the stress of the struggle, the judgment and even shame one might feel at being unable to get the job done, and the tension that can arise when something you thought would be easy takes a lot more work, and time, than either of you expected.
But don't worry, it's not all gloom and doom, despite the shout out to Trent Reznor's kill room!