Son Gives Dad Kidney to Save His Life, Tweets Updates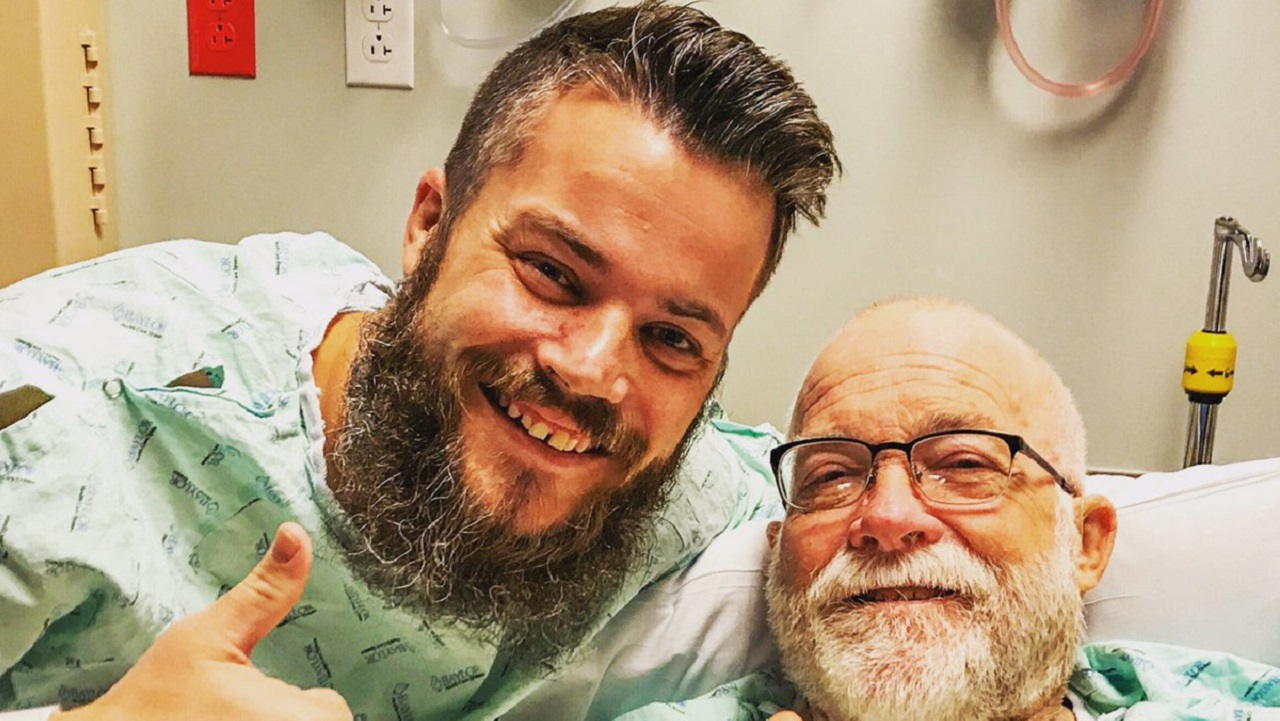 There's no real way to repay your parents for the years of sacrifice and hard work they put into raising you and for spending the better part of their lives working to provide for you and your whole family.
You can't put a dollar value on it, and that's even before you include the intangibles they provide like unconditional love and support.
But one son is doing his best to give something back to his ailing father. He's giving him a kidney.
Chance Horner is a photographer at WFAA in Dallas, and his dad is a 63-year-old high school coach with his own trophy business outside of the city. His high blood pressure and diabetes were manageable problems, but his kidney failure was a new wrinkle, and the three days of dialysis a week was hard on him.
So his son made him an offer: one of his kidneys.
"Now I had to talk him into just trying it. Because he didn't want me to do it," Chance told WFAA.
"I worry about if something happens to him later in life, you know," his father said, hesitant to accept his son's offer. But Chance was adamant.
"He just said it's gonna happen," David Horner said. "It's gonna happen. So I figured I helped bring him into the world somehow and he's gonna help me stay in the world a lot longer, you know."
"I think if you have the ability to help somebody you should," Chance explained. "I've gotta do this, because I don't know how to not do it."
The day before the transplant, Chance tweeted out his intentions, along with a thread explaining the history behind his decision.
Tomorrow, I give my dad a kidney.

David Horner is a special man. He's given every bit of himself to our family, his students, and his friends. I'm so excited to give a little back to a man who's given so much to so many. pic.twitter.com/mscKKKBhUD

— Chance Horner (@chancehorner) February 19, 2019
The process for getting us both approved for a transplant was long and drawn out. He came to The hospital one day a week for a month for extensive testing and was found to be a good candidate. My wife and I both signed up to be donors, but they wanted to start with me.

— Chance Horner (@chancehorner) February 19, 2019
To test, I had to lose some weight of my own. Your BMI must be below 30 to be a donor and mine… wasn't. So, I lost the weight (took me a bit, but I did it) and then they wanted me to lose more. In all, I've lost 45lbs since the day he went in the hospital last summer. pic.twitter.com/oOKfot51eV

— Chance Horner (@chancehorner) February 19, 2019
He said the months of preparation for the procedure forced he and his dad to become healthier than ever.
These last 8 months have forced both of us to take better care of ourselves, be healthier, and value the time we have. We've lost pounds and grown beards and by this time tomorrow, we'll both have a healthy, functioning kidney. pic.twitter.com/nMMcTBqYVh

— Chance Horner (@chancehorner) February 19, 2019
He updated just before and after the procedure.
All done. I think Dad's out of surgery waiting to for a full report. pic.twitter.com/Fz7o8FnK33

— Chance Horner (@chancehorner) February 19, 2019
The surgery was a success, and father and son were up and… shuffling!
We're off and running! And by running I mean slowly shuffling down the hall. pic.twitter.com/iBnpJxjGJ3

— Chance Horner (@chancehorner) February 20, 2019
Cheers to this father and son team, here's to many more years together!