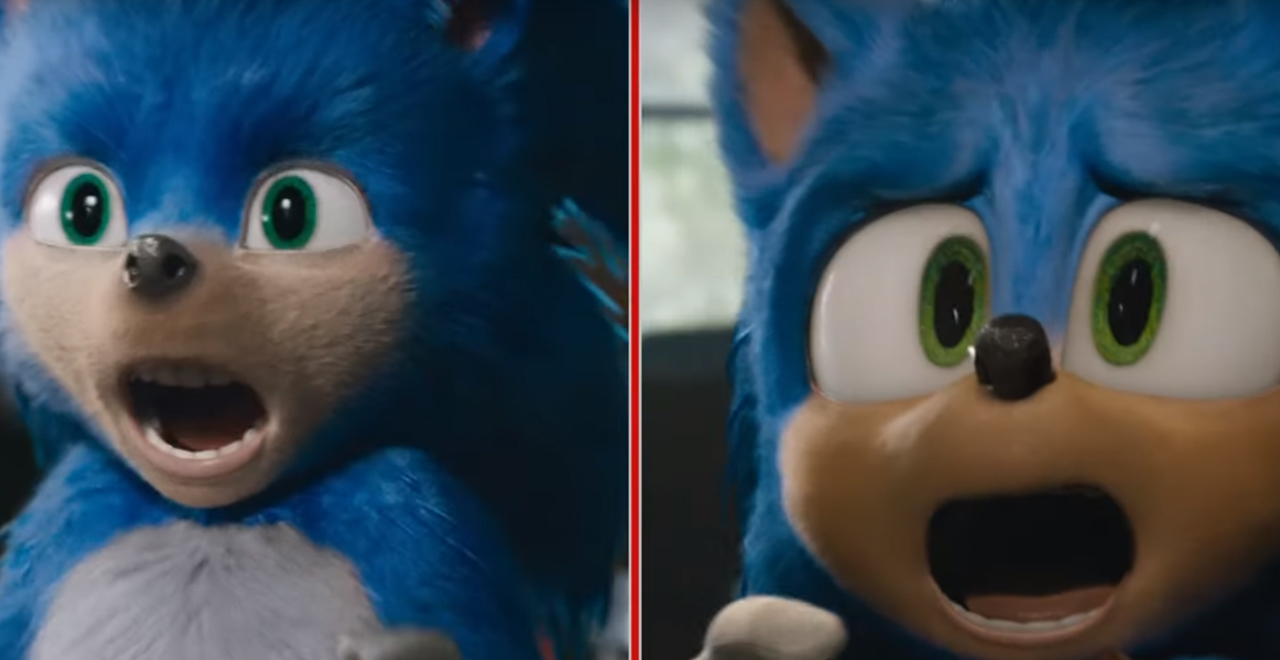 Credit: YouTube/IGN
Earlier this year, the trailer dropped for a Sonic the Hedgehog movie.
This is a movie about a video game, from a console that no longer exists, that features a fast rodent that runs around and collects golden rings. The movie stars Jim Carrey hamming it up as the nefarious Dr. Robotnik and sporting a thick-ass mustache. Coolio's Gangsta's Paradise was featured in the first trailer. As was, as you might expect, Sonic himself.
But that first trailer focused a lot more on the humans in the film, which includes Carrey and James Marsden, and relegated Sonic to the background. Perhaps because of the way he looked…
Sonic is an entirely digital creation, voiced by Parks and Rec's beloved Jean-Ralphio himself, Ben Schwartz. But you may recall that when the first trailer dropped in the spring, people were, shall we say, OUTRAGED. They didn't like the way their beloved Sonic was rendered. The fur, the eyes, the TEETH. They hated it. And they were vocal about hating it because 2019 and because social media.
So what did the studio do? They actually listened! They went back and totally redesigned the titular hedgehog! And today they unveiled Sonic's decidedly more cartoonish, more video-game faithful, less disturbing design in the new trailer. And they seem a lot more confident this time around, at least when you judge by how much more central Sonic's character seems in this version.
The consensus is that Sonic's appearance is much improved, as summed up succinctly by YouTube commenter Happy Mic: "This movie actually seems like a fun time now that he doesn't look like a monster."
There's a great side-by-side comparison here:
Whether or not the movie is actually good remains to be seen. As does the possibility of the studio going back and totally redoing their movie to appease angry fans coming back to bite Hollywood. Either way, it's fairly remarkable that it happened, and it does seem like it changed things for the better. But does this mean that if the next Game of Thrones show has a disappointing ending, HBO might actually go back and change it?
Probably not unless Bran's teeth are super fucked up.