Sonic The Hedgehog Trailer Finally Proves We Are In The Darkest Timeline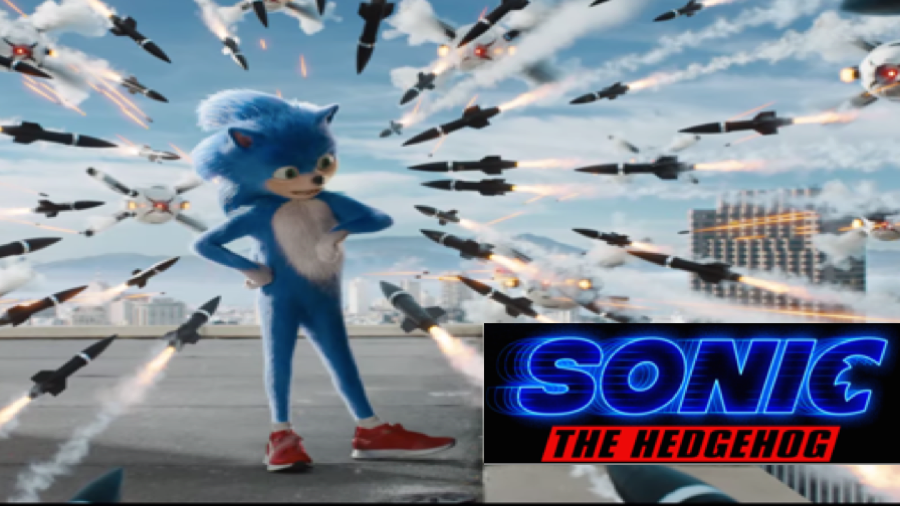 Sonic the Hedgehog is being made into a movie and this is the movie that they have decided to make. And that is fine because there is actually nothing anyone of us can do about it.
Now, I'm not here to dunk on anything. I'm not about that hater life. There is every chance this could be a really fun adventure featuring a beloved character from my childhood, whom I have just realized is essentially a streaker.
….Oh god, what have we done?
Nope! No negativity! We haven't seen this movie yet, and there's too much trash talk on the internet to get all judgy about something that isn't even out yet. So, you won't find me saying anything mean about this film from now on.  I will, however, suggest a theory that this entire project was conceived, written (possibly by an advanced computer program), filmed and edited all in the span of time since the first Detective Pikachu trailer dropped; because this is obviously going for a vibe.
Something that 90s kids should be excited for is Jim Carrey, playing 90s-era Jim Carrey, playing Dr. Robotnik (and yes, it is Robotnik, you can get outta here with that "Eggman" nonsense, don't @ me). It looks like the Dr. Robotnik of this story is an evil scientist from Earth, assigned by XO Tigh from Battlestar Galactica to hunt down Sonic. However, the final shot of Carrey shows a more traditional Robotnik, goggles and all, in what looks like the Sega Genesis Universe version of Fury Road.
So! Either Robotnik is transported into Sonic's world and goes totally crazy over the course of the movie, OR Robotnik is from the Sega Universe, and has snuck into our world for some reason or another, I don't know, I only played the first one, guys.
Another undeniable plus is Ben Swartz as the voice of Sonic. This was the only possible choice for this role.
Sonic, after collecting all the rings: 
Also along for the ride is James Marsden, because James Marsden is up for anything and we should all strive to have his attitude in life.
Now, I'm gonna call something right here and now: Despite no evidence of this, it is almost guaranteed that there will be an MCU style post-credits scene that teases Tails. It's just how these movies do things now. As for why Sonic is a fan of the Dangerous Minds soundtrack, or what the golden rings do in this universe, or literally any of the thousands of questions you may have from watching this trailer, we'll just have to see.
Sonic The Hedgehog power slides its way into theaters November 8.