Sour Patch Kids Cereal is Coming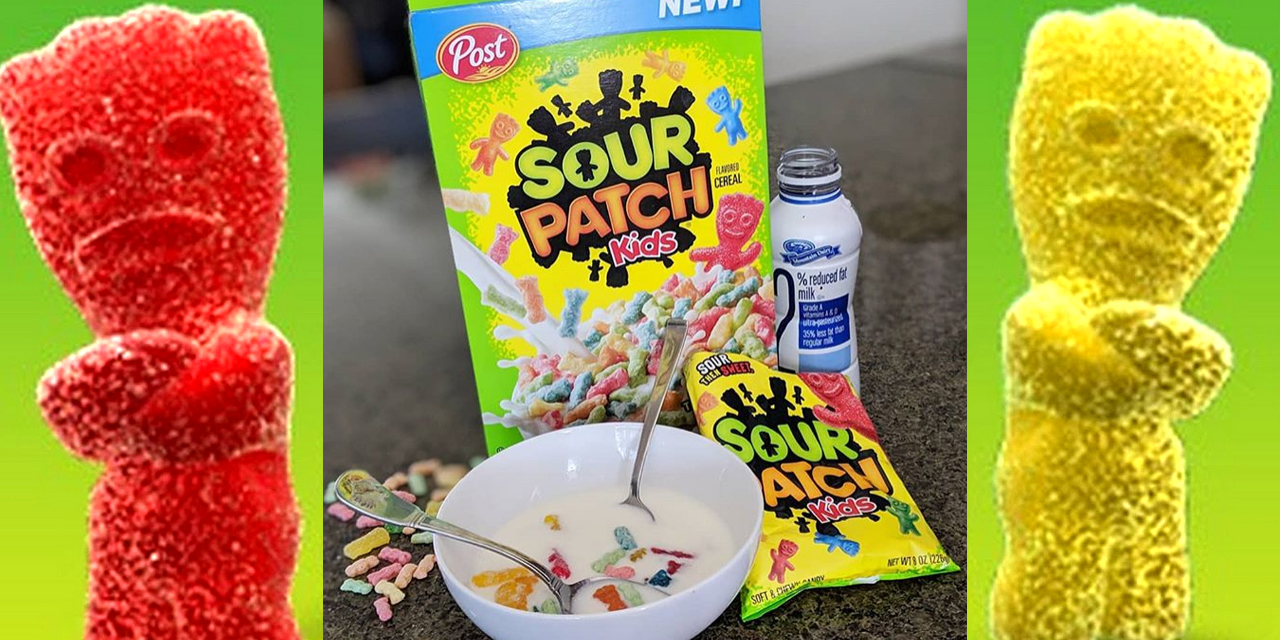 Remember in the 80s, when every movie, TV show, and video game got it's own cereal? E.T. had one, Pac-Man had one, even Mr. T had a cereal! It was insane! But we weren't complaining. That's just the way it was, and we liked it!
Well, get ready to feel like a kid again, because there's a brand new cereal about to hit the market, and something tells me your kids are going to love it. Especially if they're anything like my 8-year-old.
Sour Patch Kids, the movie theater candy that makes your eyebrows sweat, is coming to a breakfast table near you. Somehow! That's right, the sour candies are, even as we speak, being boxed up for delivery to Walmart shelves this December, and later to grocery stores everywhere in June 2019.
Does sour candy go well in milk? Of course not! Does that matter to sugar-crazed children everywhere? If you have to ask, you don't have one.
Rest assured it won't actually be the candy inside the box; at least I don't think so. To be honest, I'm not entirely sure how the cereal will work or what the appeal of it is, but I'm not a little kid anymore. Back in the day, I was all over any cereal that was even remotely connected to my favorite TV shows or video games. Why do you think they made a Mr. T cereal? Because kids are suckers! Who cares if the cereal was incredibly bland! It was Clubber Lang!
I imagine the same thought process occurred here. Because a sour candy doesn't seem like ideal cereal material, but that doesn't matter when you have name recognition. According to the box the cereal is "sour then sweet!"
If you'd prefer a first hand account – a writer from Thrillist got to try the cereal before anyone else. The lucky son of a gun wasn't shy about bragging rights either, straight-up titling his review We Tried the New Sour Patch Kids Cereal Before Anyone Else.
"There's the crunch from a corn/wheat-based sugary breakfast cereal… but something was different! Holy moly, they nailed the sour flavors," Lee Breslouer wrote. "And not in a bad way, because it's also still very much a sugary cereal."
I guess I'll take his word for it, at least until my kid makes me buy it and then I force myself to take a couple of scoops…