South Carolina Man's Lion King Duet With His Donkey Goes Viral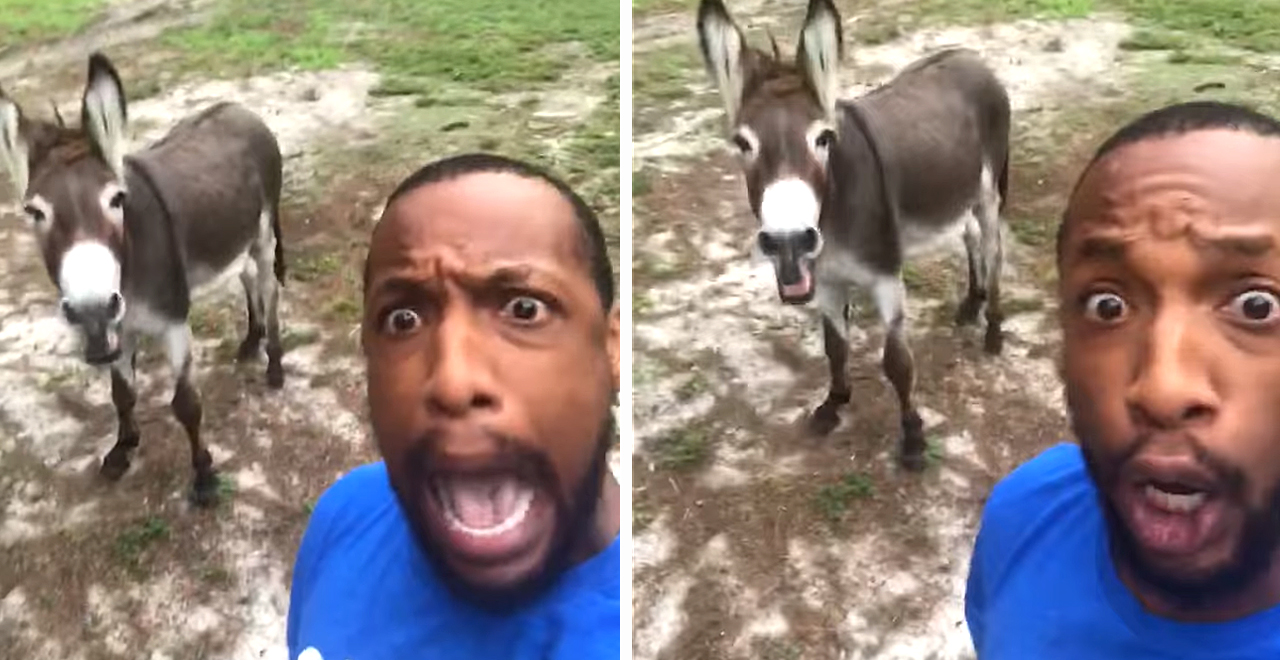 Over the past few years, Disney has been making a mint converting their animated classics into live-action blockbusters.
It started with The Jungle Book, wherein the movie studio used modern special effects to make it look like the animals were actually talking without being hand-drawn by a stable of animators. It was a hit, and it was followed by live-action versions of Cinderella, Beauty and the Beast, Dumbo, Aladdin, and, most recently, this summer's huge Lion King remake. The movie made more than Frozen, which means the remakes aren't stopping anytime soon.
Hopefully, for the next one, they'll enlist this farmer and his donkey. They wont even need CGI!
Travis Kinley lives in Sumter, South Carolina, and after his friends suggested he make a funny video with his farm animals, he decided to stand with his horses and give it a shot. He didn't expect his donkey, Nathan, to steal the show.
"So, I got in the pasture, I gather all horses…. I start singing and Nathan starts to bray behind me, and I'm kind of blown away because we never do this together; we never sing together," Kinley told WLTX19. "He keeps going, so I keep going, and all of a sudden I just kind of break down laughing at the end."
For good reason. The donkey is really enthusiastic! Or else he's yelling at Kinley to stop his wretched caterwauling. But the minister seems to have a good rapport with his animal, and together the two have gone viral.
"I got him from about the North Carolina, South Carolina line," Kinley said. "He was causing some trouble at someone else's house and I just picked him up for $100 bucks, he seemed alright with me."
Their friendship has definitely worked out. Since it was posted at the end of July, the video has reached over 3 million views on Facebook. Maybe Nathan the Donkey can get a role in a live-action Shrek?