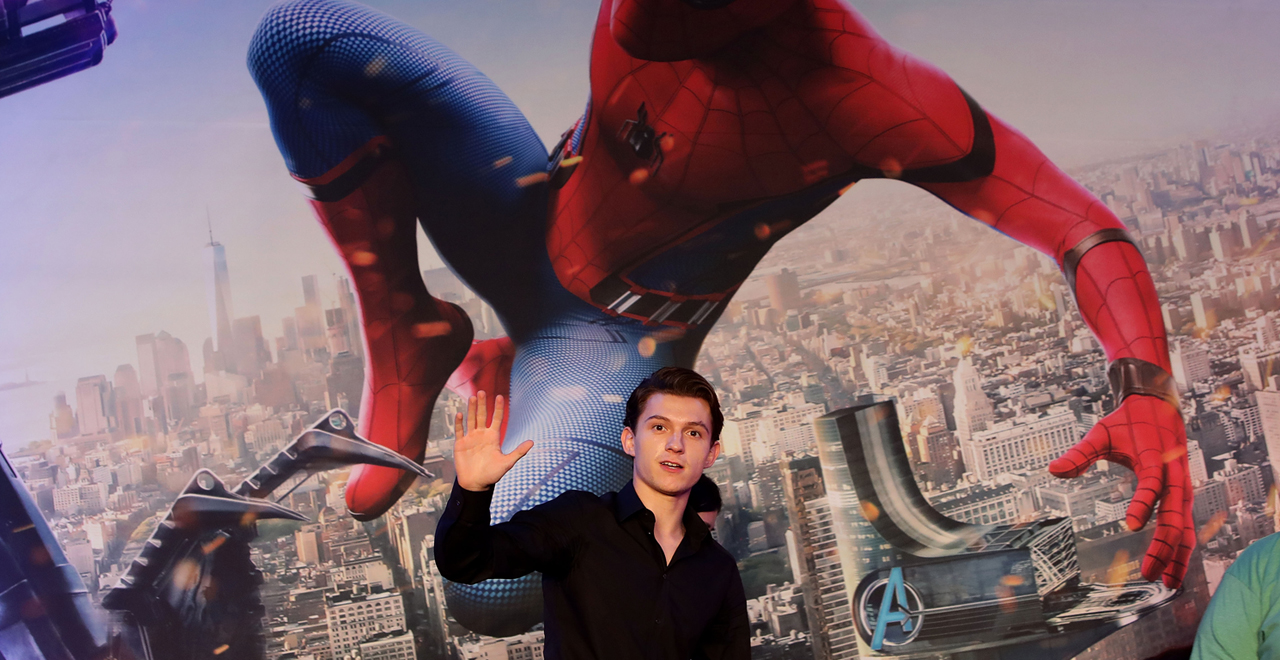 Credit: Getty/Chung Sung-Jun
90s kids will remember a time when a Spider-man movie seemed impossible. Back in those days, there were so many rights issues and legal snafus and studio entanglements that when Tobey Maguire finally donned the suit in Sam Raimi's movie, it felt like a miracle.
After Raimi's trilogy – which peaked with Spider-man 2 and plummeted with Spider-man 3: Electic Boogaloo, Andrew Garfield suited up for a reboot and a sequel no one cared about. And then the MCU, already in full-swing, formed a deal with Sony to grant Peter Parker entrance into the Avengers. Unfortunately, that deal was short-lived.
As of yesterday, Spidey – and Tom Holland, pretty much everyone's favorite version of the wall-crawler – are once again out of the MCU and in a world of uncertainty.
Tuesday, amid reports that Sony (who owns the character's movie incarnation) and Disney (which owns Marvel Studios) couldn't agree on a financial split, Spidey lost his footing in the Marvel Cinematic Universe. Wednesday, as the news reverberated across Hollywood, rumors swirled that Holland was out as well. And now Peter Parker lies in limbo.
And so do the Avengers, who have already lost Iron Man and Captain America and now have lost one of the heirs apparent as well.
Fans took to Twitter to express their disappointment the only way they know how: with savagery and jokes, especially concerning Sony's tendency towards rebooting the character.
Me getting ready to see Uncle Ben Die for the 400th time after #Sony buying the rights back. pic.twitter.com/nxo4YvqP1H

— Getzel (@Getzel38388251) August 20, 2019
Some fans – and actor Ryan Reynolds – took a more hopeful tack in response to the news:
You can. But you can only see it in my heart.

— Ryan Reynolds (@VancityReynolds) August 20, 2019
As for Tom Holland, he has yet to weigh in, but his contract is for three solo Spider-man films, of which two have already been made, while director Jon Watts (who helmed both Homecoming and Far From Home) was only signed for two. Where Sony takes the duo remains unclear.
*Update, per @DEADLINE: Jon Watts is NOT signed on for a third #SpiderMan movie, so his involvement moving forward is unclear. As for Tom Holland, the actor confirmed in 2016 that he is signed for 3 solo movies, but reports indicate Sony plans 2 more films w/ him, which makes 4 pic.twitter.com/7oGuwPNEXx

— Erik Davis (@ErikDavis) August 21, 2019
While Spidey may be forced to leave the MCU, he's not going out without a fight. At least not if some of the other Avengers have anything to say about it. Like Hawkeye.
Hey @sonypictures we want Spider-Man back to @therealstanlee and @marvel please, thank you #congrats #spidermanrocks #???? #please https://t.co/fCqafozaEl

— Jeremy Renner (@Renner4Real) August 21, 2019